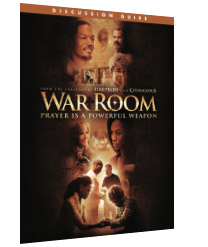 Discussion Guide
Intended for use after viewing the film, this study guide provides catalysts for biblically based discussion of various themes found in WAR ROOM. The guide features three themes from the movie and is structured in such a way that groups can choose to discuss the entire guide at once or can focus on one or two themes at a time.
Download Free Discussion Guide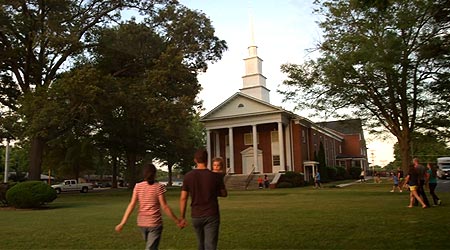 Resources For Your Church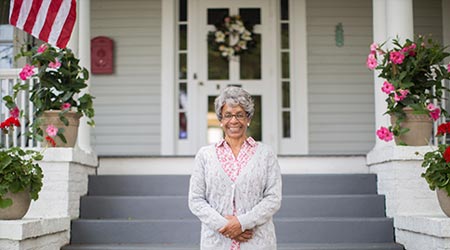 Resources For Your Home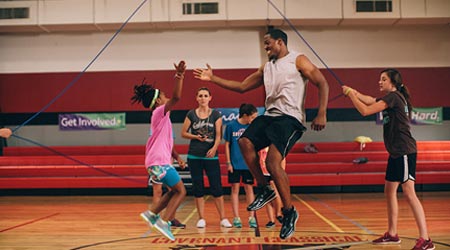 Resources For Your Kids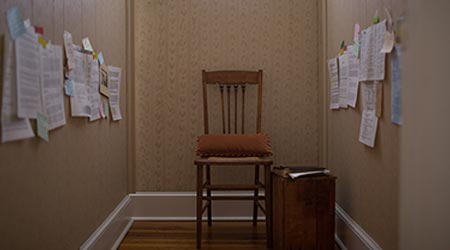 Resources For Your War Room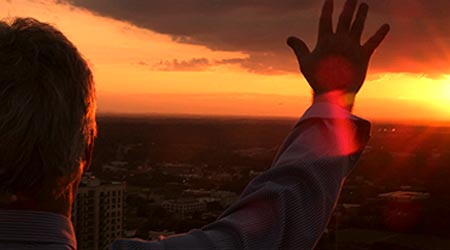 Resources For Your World
---
Resources For Your Church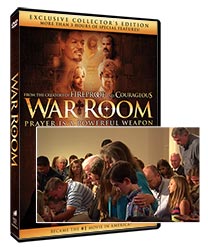 Movie Event
Your church can host a WAR ROOM Movie Event featuring the movie that hit #1 in U.S. theaters! With all of the great publicity that has surrounded this film, a Movie Event at your church makes for a great outreach event. Or you can host a Movie Event to launch a series on prayer. However you use it, a Movie Event is a great way to inspire the people of your church and your community at large. Learn more about hosting a Movie Event and why an official site license is required to host a public showing of WAR ROOM. (Begins shipping December 8.)
Learn More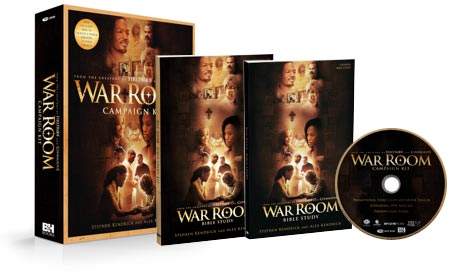 War Room Church Campaign Kit
War Room Church Campaign Kit is designed to help churches plan and promote a movie outreach and prayer efforts in their church and community. The Campaign Kit includes the War Room Bible Study Leader Kit, planning guide, sample of the Battle Plan for Prayer book, and a DVD-ROM with digital downloads that includes sermon outlines, flyers, web ads, posters, and other helpful tools. Also features a guide to help churches launch a prayer ministry. Written by Stephen and Alex Kendrick and published by B&H.
Learn More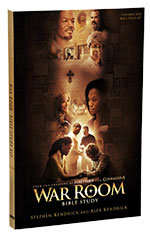 War Room Bible Study
The War Room Bible Study includes five scriptural lessons and inspiring movie clips found in the new Kendrick Brothers' movie WAR ROOM. This short series provides a variety of heartfelt or humorous movie scenes and Bible study sessions that can be used in a corporate church message series or a small group Bible study setting.
Session topics include: Dealing with Spiritual Lukewarmness, Christian Accountability, Grasping Grace and the Gospel, Engaging in Spiritual Warfare, and Trusting God in Prayer. Written by Stephen and Alex Kendrick and published by B&H.
Learn More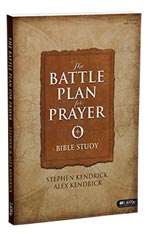 The Battle Plan for Prayer Bible Study
The Battle Plan for Prayer Bible Study equips believers to create a prayer strategy and become specific and strategic in prayer. This group study features teaching by Alex and Stephen Kendrick on topics including: what prayer is and is not; why God wants us to pray; areas of prayer; strategies for prayer; and more.
Learn More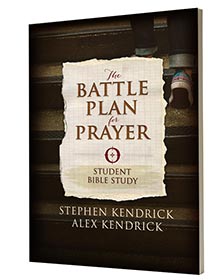 The Battle Plan for Prayer Teen Bible Study
This eight-session study will expand students' understanding of prayer and spiritual warfare. This resource, written by Alex and Stephen Kendrick, will help students develop the spiritual discipline of prayer, as well as challenge them to develop a personal prayer strategy.
Learn More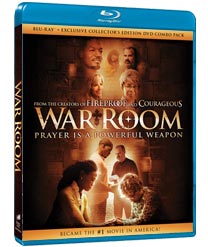 War Room Blu-ray, Collector's Edition DVD, and Combo Pack
It's the movie you made #1 in U.S. theaters. And now you can bring it home on Blu-ray, Collector's Edition DVD, or a Blu-ray + DVD Combo Pack. And best of all, WAR ROOM makes the perfect gift for loved ones and friends! Bring home WAR ROOM and be inspired to make prayer #1 in your home! (Available for pre-order now; in stores beginning December 22)
Learn More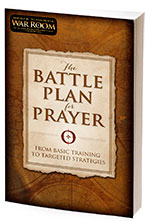 The Battle Plan for Prayer
The Battle Plan for Prayer is designed to help anyone learn how to become a powerful person of prayer. Inspired by WAR ROOM, this exciting new resource is from the No. 1 bestselling author team of The Love Dare and The Resolution for Men. From the basics to targeted intercession, readers will be guided scripturally through how effective prayer works; inspired toward a closer, more intimate relationship with God; and shown how to develop specific prayer strategies for each area of life. It's time to engage, expect, and encounter! Written by Stephen and Alex Kendrick and published by B&H.
Learn More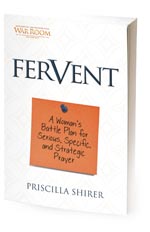 Fervent: A Woman's Guide to Serious, Specific, and Strategic Prayer
Fervent guides women through the basis and practice of crafting prayer strategies that hit the enemy where it hurts by instead faithfully turning to God with every sin, struggle, and strife faced in life. Fervent is a hands-on, knees-down, don't-give-up action guide to practical, purposeful praying. Written by Priscilla Shirer and published by B&H.
Learn More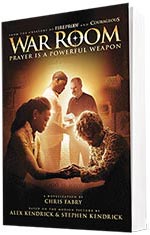 War Room: The Novel
Award-winning author Chris Fabry brings page-turning drama to the inspiring WAR ROOM screenplay by Alex and Stephen Kendrick. The book's bonus features include a reading group guide and production and movie photos. Available in hardcover, softcover, and Ebook from Tyndale.
Learn More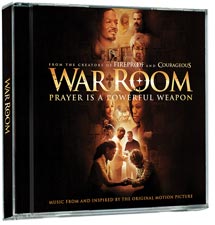 War Room Soundtrack
Music from and Inspired by the Original Motion Picture
The WAR ROOM Soundtrack captures the emotion and message of this impactful film through meaningful songs both from and inspired by WAR ROOM. Top Christian artists include Casting Crowns, Toby Mac, Mandisa, Building 429 and the never-before-released song "Warrior" from Steven Curtis Chapman.
Available Now
FamilyChristian.comChristianBook.comAmazon.comWalmart.comiTunesStreaming Available By The Overflow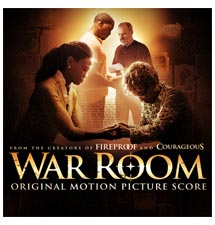 War Room Original Score
The score for WAR ROOM was created by Paul Mills in Nashville and includes 32 individual tracks that bring to life the message and the passion of the movie.
Available Now
iTunes
Wall Décor and Gift Plaques
When it comes to prayer, we can all use encouragement and reminders to open our spiritual eyes and strengthen our believing hearts. Carpentree has created a number of WAR ROOM-themed gift plaques as well as a beautiful wall decor based on Miss Clara's "Answered Prayer" wall hanging. Record your answered prayers as a reminder to God's faithfulness and to point people who enter your home to our loving Father.
Learn More Here
Resources For Your Kids & Teens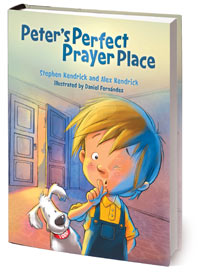 Peter's Perfect Prayer Place
Peter's Perfect Prayer Place is a delightful preschool resource that introduces the idea of prayer to children through the story of Peter who is looking for his own place to pray. This board book will teach preschoolers an important lesson about talking to God—and the fold-out prayer chart and stickers in the back of the book will let them track their prayers as well as God's answers. Written by Stephen and Alex Kendrick and published by B&H.
Learn More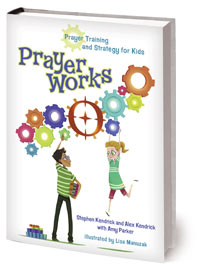 PrayerWorks
PrayerWorks offers a strategy that kids can use to figure out how prayer works and just how powerful it is. Lots of great explanation is combined with fun activities, illustrations, and journaling prompts to get kids thinking and praying. Written by Stephen and Alex Kendrick with Amy Parker and published by B&H.
Learn More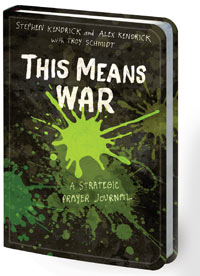 This Means War: A Strategic Prayer Journal
A teen companion book to the movie WAR ROOM, this new kind of journal will get you ready for a new kind of prayer life—one that's strong, growing, and reflects just how powerful prayer can be. Each short chapter tackles one of the biggest questions teens have about prayer. Journaling options will then get you thinking—and praying—in a way that is both personal and purposeful. Written by Stephen and Alex Kendrick and published by B&H.
Learn More
Resources For Your War Room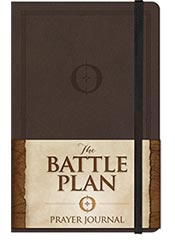 The Battle Plan Prayer Journal
The Battle Plan Prayer Journal provides users with a prayer planning, execution, and tracking resource that they can carry with them no matter where they go. The journal is small enough to fit in a pocket or purse, but sturdy enough to last through a hardback cover, elastic closure, and ribbon. Written by Stephen and Alex Kendrick and published by B&H.
Learn More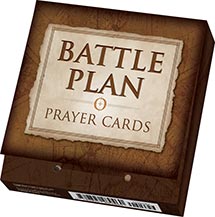 The Battle Plan Prayer Cards
Strategic prayer is at the heart of a Battle Plan. A key strategy for prayer is to know what to pray and to have prompts ready when help is needed. The Battle Plan for Prayer Cards draw from guided prayer content included in The Battle Plan for Prayer book to give users portable prayer prompts to take with them in daily life. From B&H.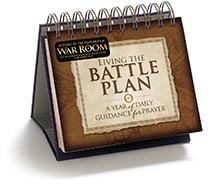 Living the Battle Plan (Flip Calendar)
Central to a prayer strategy is having a plan to integrate prayer into every day of your life. Living the Battle Plan flip calendar will give users distinct prayer prompts, activities, and guidance for each day of the year. From B&H.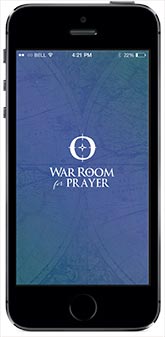 War Room for Prayer App
The new War Room for Prayer app allows you to manage your own War Room on your phone. Add prayer requests, mark them urgent, and mark each time you pray for a request. You can add notes to each prayer over time as you continue to bring them to God. And, when your prayers are answered, mark them answered so that you can rejoice in God's providence!
Apple iOS Google Play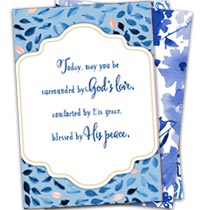 Greeting Cards
Inspired by WAR ROOM, DaySpring has created a series of beautifully crafted cards for you and your loved ones that celebrate the power of prayer. DaySpring desires to see God's Kingdom come through joy, hope, and the message of Jesus as we encourage and pray for one another every day.
Look for these cards in your favorite Christian store beginning this September.
More Films From The Kendrick Brothers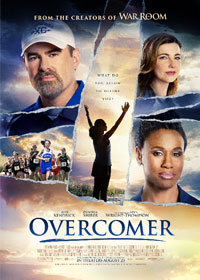 Overcomer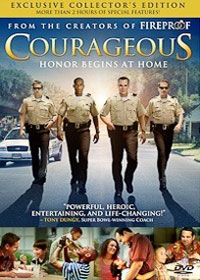 Courageous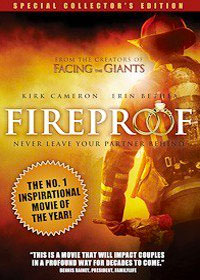 Fireproof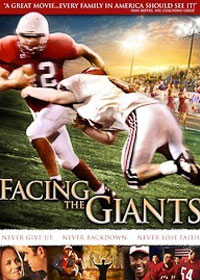 Facing The Giants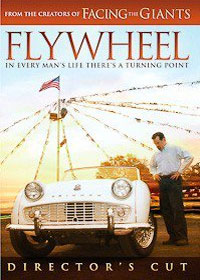 Flywheel
Sours: http://www.kendrickbrotherscatalogue.com/warroom/resources
3 Simple Steps to Create a Kids' Prayer War Room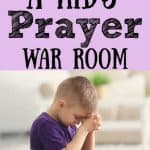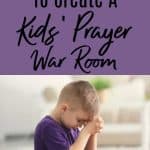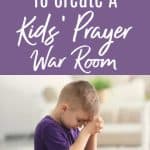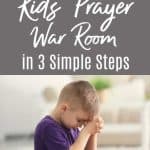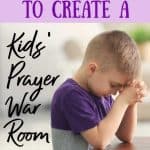 The Bible tells us to train up a child in the way that he should go.  If we want our children to pray as adults, we need to teach them to pray as children. Discover the 3 steps to create a kids' prayer war room for your home or church.
Are you teaching your children to pray?  We talk about prayer, but do we teach our children how to pray? Do we give our children opportunities to engage in prayer that are appropriate for their age?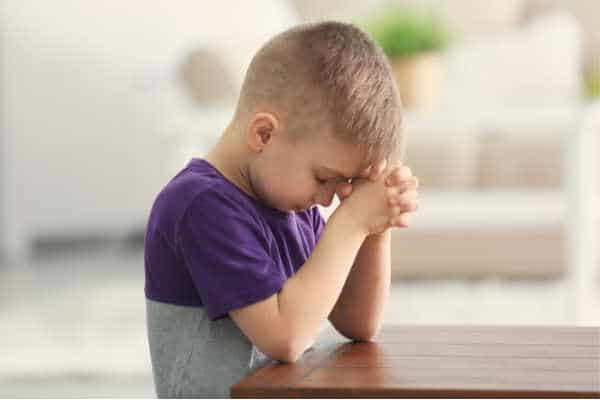 Step #1 – Give Kids a Kids' Prayer War Room Vision
Our children need a prayer war room vision.  We ask all kinds of things of our children from chores to school.  What makes this different? 
We need to equip our children by teaching them why we pray, what exactly is a prayer war room vision, and why their help is needed!
We Need to Teach Our Children Why We Pray
We need to give our children a prayer war room vision.  We need to teach our children why we pray. 
Our children need to know that God wants us to pray and that God listens to prayer.  Prayer is an important part of making God's will happen, both in our hearts and in the lives of those for whom we pray.
Why Do We Call This a Prayer War Room Vision?
Our children need to know that as Christians we are fighting a battle for the Lord.  We don't fight people with our hands or guns.  Instead, we fight for the Lord's will through prayer. 
We are to be peaceful in how we interact with others.  However, in prayer, we need to remember that we are in a battle.
Our Kids are Big Enough to be in the Battle!
The prayer work of children is just as important as the prayer work of adults!  Our children long to be apart of something purposeful and bigger than themselves. 
Prayer is a vital and important work that can equally be a part of the Kingdom.  Our children are big enough to be in the battle!
Step #2 – Give Kids a Special Kids' Prayer War Room Space
Do you struggle to focus during prayer?  If you struggle, don't you think your children will struggle as well?  It is vital that we create a war room prayer space for our children that will help them focus on prayer.
A Quiet Kids' Prayer War Room
Children can be easily distractible.  They need a space where they can focus without a lot of outside noises. 
Experts say Bible Study is essential for a faith that sticks but are you studying the Bible with your kids?
Don't know where to start? 

*Problem solved*
*Easy* 15 minute 
Family Bible Study
with the
Family Devotions
Quick Start Guide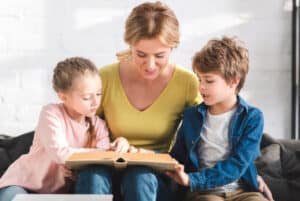 Easily get started tonight!


Thank you!
Check your email to confirm your subscription and get the link to download your free Family Devotions Quick Start Guide!  Welcome to the Faithful Motherhood Tribe!
If your space at home or at church is hard to cultivate silence in, consider using some noise-canceling headphones or some background music.
A Comfortable Way to Pray
Movement can help us focus on prayer.  Do you have access to a prayer bench?  How about a prayer stool? 
Creating a prayer space in which children can move from one position to another position can provide just enough motion to help them focus on prayer.
Step #3 – Children need a Kids' Prayer War Room Prayer Strategy
Prayer is a learned skill.  If we have been praying for a while, we can forget that to children prayer can be a mystery. 
There are some simple strategies that we can use to help our children slow down and structure their prayers that work with younger readers.
Use the ACTS Prayer Method
The ACTS Prayer Method creates a four-fold format for prayer.  The method consists of Adoration, Confession, Thanksgiving, and Supplication.  This prayer method creates a balanced format for our children to work through in prayer.
In a prayer war room for children, I would invite parents and church leaders to create a page for each section of the prayer.  On the peace of prayer titled Adoration include simple language and a picture that communicates that adoration is all about God. 
Include suggested ideas and examples of adoration for young readers to follow.  Repeat this idea for Confession, Thanksgiving, and Supplication.
Related Post: 4 Step Power of the ACTS Prayer Method for Kids
Gather Pictures for Each Section
Invite children to create their own pictures of Thanksgiving including pictures of their family, friends, and other things that they are thankful for as well.  Repeat this idea again for supplication.
Use a sticky cord board or other changeable board to allow children to include new pictures or prayer slips for their prayer time.  Have physical pictures or slips of paper helps to make prayer more physical and real for younger, concrete thinkers.
Measure Your Prayer Progress
We pray knowing that God answers prayers!  So, create a space to record and remember those answered prayers. 
Create another section or page for moving those pictures and slips of paper over to the Answered Prayers Section.  Seeing progress and answered prayers helps to keep kids and adults inspired to spend more time in prayer.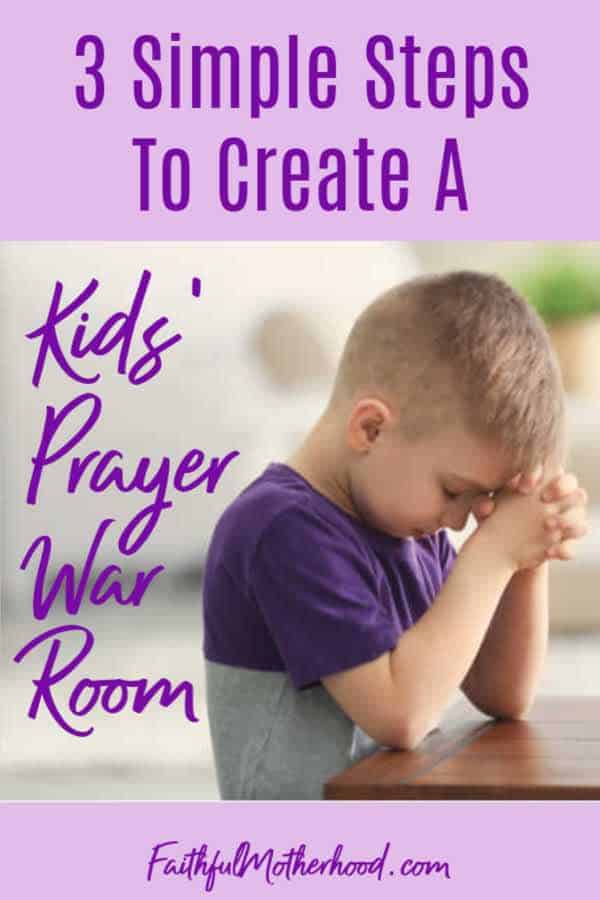 Bring the Children to Jesus
"Jesus said, "Let the little children come to me and do not hinder them, for to such belongs the kingdom of heaven.'" Matthew 19:14
Jesus calls the little children to come to him.  Children were valued by Jesus and welcomed with open arms.  Jesus lifted up the faith of children and warned his disciples that "whoever does not receive the kingdom of God like a child shall not enter it." Mark 10:15
Let us train up our children in the way that they should go in the ways of prayer.  Children want to be a part of things that matter, and prayer matters. 
Don't be surprised that if you create a war prayer room for kids, that some adults might want it to use it too!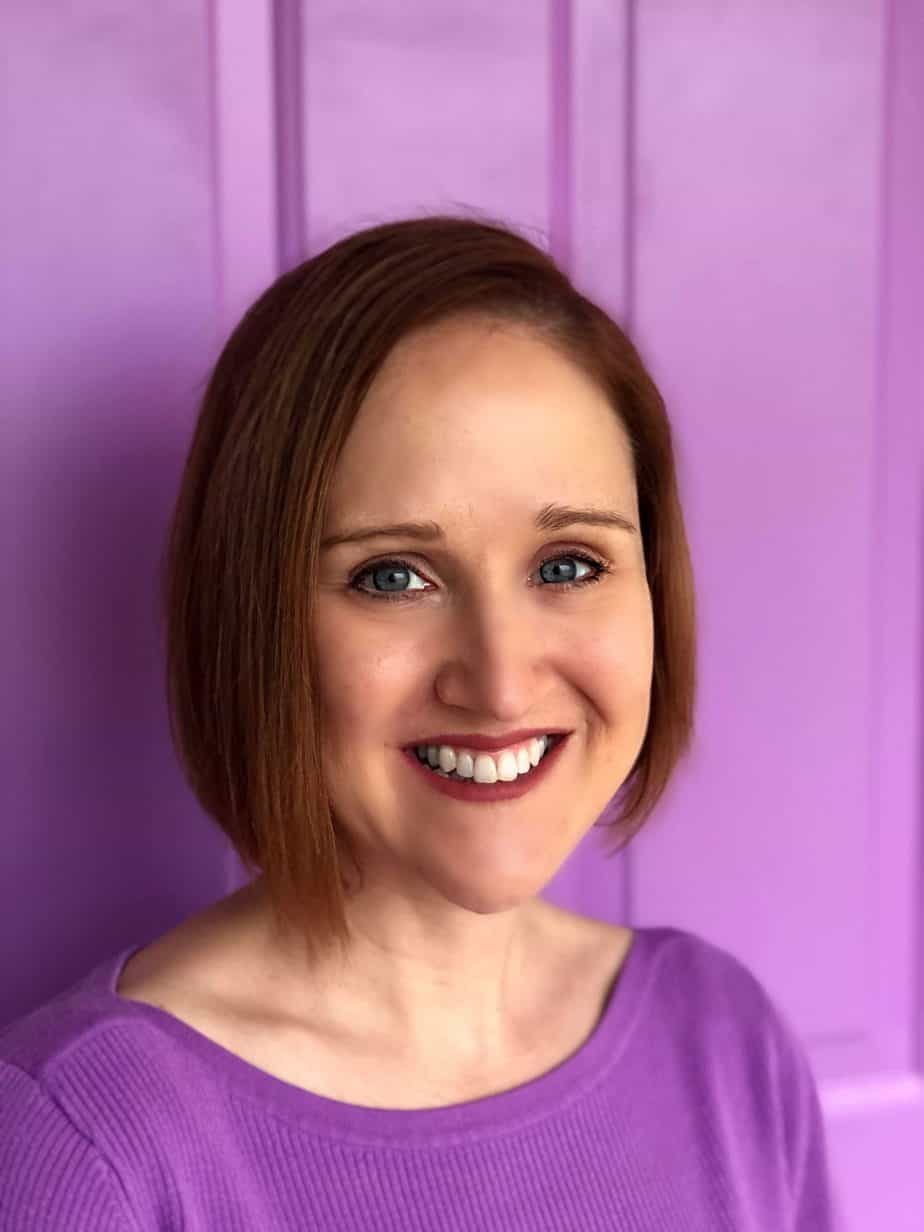 The voice behind FaithfulMotherhood.com is Jyn.  She is a veteran homeschool mom of three. More than just a pastor's wife, she holds a Master of Divinity degree and has served in church leadership for over 20 years.  Her passion is equipping parents to live out their calling as the number one faith influencer for their children. She longs to see moms empowered by God's Word and transferring that love to their children through daily Bible study and family devotions.
Filed Under: Worship & Spiritual Disciplines
Sours: https://www.faithfulmotherhood.com/kids-prayer-war-room/
Creating a War Room has never felt more important than in this current season. There is great power in prayer, and it matters to God. In case you are wondering what a war room is, I am not talking about a place to plan a battle. Though, battles to begin and end on our knees in prayer. No, a war room is a prayer closet. It's a place to go and be completely focused on the Lord. Are you curious how to create a war room/prayer closet in your home? Read below to discover how you can transform your home into a sanctuary for the Holy Spirit.
First, why do you need a war room?
There are many reasons why it is important to have a designated place to pray. I narrowed it down to four points I find the most impactful.
Like I said above, prayer is powerful and it matters to God. James 5:16b says "The prayer of a righteous person is powerful and effective."
In an age when we are most distracted, it is vital that we strive for focus when we are spending time with God. Anything you can do to eliminate the noise of the world will help you center yourself on Christ alone.
We are called to have devotion to prayer. Colossians 4:2 says "Devote yourselves to prayer with an alert mind and a thankful heart."
Jesus withdrew to a solitary place to prayer, and we are meant to be like Christ. Mark 1:35 says "Very early in the morning, while it was still dark, Jesus got up, left the house and went off to a solitary place, where he prayed."
So, how do you create a war room in your home?
1. Designate a closet or space.
The first obvious step is to choose a space in your home you can comfortably sit or kneel in prayer. If you have a walk-in closet, then maybe clear a corner. Do you have a large pantry? That can work. Whatever space you choose, make sure it is out of the way and spacious enough for your body.
At my old house we had a strange nook we didn't know what to do with. That is until I realized it was the perfect prayer room (pictured below)! Unfortunately our new home is much smaller, so I don't have the luxury of an entire closet. Make whatever space you have work best for you. The important thing is ridding yourself of distraction.
2. Think about purpose and design
It's important to be mindful of distraction when you are building a war room. For example, don't fill your closet or nook with blankets and pillows if you are prone to falling asleep in prayer. It's okay to have cozy things fill your space, but know yourself. Will you be distracted by photos on the wall, or will that be helpful to you in your prayer time?
If you are concerned about sacrificing closet space, then think about this question. What is more important to you, extra closet space or more intimate time alone with God? Sure, you can have quiet time with the Lord without a war room. However, the purpose of a prayer closet is to sacrifice a bit of comfort and get focused on God. It will be worth it, I promise.
Don't have closets at all, or live in a tiny space with several others? You can find a corner and create a prayer board to set up in that space. Get creative! Do whatever it takes to build a stronger more intimate relationship with Jesus.
3. Make the space cozy
Okay, so if you are not going to fall asleep mid-prayer, than don't be afraid to make your war room cozy. Add a chair if you can't sit on the floor. Lay a small rug or blanket on the floor to protect your knees. Put a few pillows against the walls. Whatever makes you feel cozy will help put your mind at ease. Think about lighting as well. If you close the door on your war room, will you be able to see?
Again, I want to reiterate if you are easily distracted by coziness then re-think the design of your space. The point it to not be distracted. Are you easily cold? Have a bad back? Just know yourself and design from there.
4. Surround yourself with inspiration
Write down key verses on note cards and tape them to the walls. Print photos of your loved ones and hang them as a reminder. Make lists of prayers and people to think about. I also encourage you to have a Bible, a journal and a pen or pencil in the space.
Try and keep all electronics, including your phone and ipad, out of the war room to limit distracting texts and notifications. In fact, you might consider placing a small kitchen timer inside the prayer closet. It's more than okay to get lost in prayer, but I know we all have schedules to keep and obligations to uphold. Whatever time you have available to spend in prayer is just as important, whether that be two hours or 15 minutes.
5. Schedule time for prayer
Speaking of schedules, it's so important to add time in the war room to your calendar. Do not forget this step. I don't know about you guys, but I am so easily distracted. Just a second ago while I was working on this post I saw a snap chat from my sister about how wonderful my grandpa is, and I had to take a minute to watch her video.
If you are easily distracted or lose track of time like I do, then be sure to add time in the war room to your calendar. Like my old boss always says, "If it's not on your calendar then it doesn't exist." Again, know yourself. Do you need to wake up early to pray first or does it work better for you to spend time in prayer once the household is asleep? Maybe you need to make time on your lunch hour. Whatever works best, remember to prioritize prayer.
Thank you so much for reading How to Create a War Room/Prayer Closet in Your Home. There is such power in prayer, and during this season it is vital that we lean into God's healing hands and trust in His plan for our lives, the nation, and this world. I'd love to see your completed war rooms, so be sure to email a photo when they are ready. Oh, and don't forget to download a War Room Scripture list below.
For more helpful content, check out these additional posts:
40 Day Harry Potter-Themed Devotion Series
7 Best Bible Studies for Young Women
Nature and the Bible: Learning About God Through His Creation
When You are Deeply Tired on the Inside
As always, if you have any questions feel free to send me an email or message me on Instagram. Follow @bestillandhygge on Pinterest for more travel tips and tricks and subscribe below for new content every week.
Love Always,
War-Room-Scripture-ListDownload
Sours: http://www.bestillandwrite.com/how-to-war-room-prayer-closet/
(Ep 1) How to Make a Prayer Room - War Room DIY
This is my little Sydney and she and her mother Jennifer share their board.
Good Morning, I am so excited to share this with you. I am leading a Bible study on The War Room, a study of the power of effectual, fervent prayer. In it we learn to set aside a private place to reach out to God daily, like a closet. Well in discussion we found that most of us don't have this room in their home that other people weren't occupying. Well my sister-in-law shared that making a prayer board enabled her to have the privacy that she needed as she could carry it to any room of the house. I laughed as she said it was usually carried to the opposite side that her husband was in! I thought this was a GREAT idea and told hubby I was going to the store to buy a presentation board. He went to the garage and brought an old one of mine in and I pulled off all the old papers and letters and recovered because it looked all tacky and yucky. I made my letters and my board was created.
This is Susan's board, she gave us the idea and we ran with it!
As you can see Susan headed her board with Answered Prayer on the left, Prayer Board in the center, and Salvation on the right. Once a prayer is added it gets prayed for daily until the prayer is answered and then it gets moved to answered prayer where it becomes a Praise!
This is my board and I love it. I put some clear packing tape about 12" up so I could tape my class prayer requests on it. I love how much easier it is to pray as you are spending your time talking to God and not trying to remember who asked you to pray for them. I would recommend this to anyone.
Thank you for joining me today, I hope this helped you and you can use this great idea. Thank you for you encouraging words, your comments continue to inspire me. Have a blessed week.
Sours: http://shesasassylady.blogspot.com/2016/02/war-room-prayer-board.html
Board war room prayer
War Room/Prayer Board
War Room/Prayer Board
The War Room was an amazing movie that emphasized the need for our own prayer room where distractions are eliminated so the focus is on prayer. While most of us do not have the extra closet or room to create our own "war room", we have come up with an alternative…the prayer board (tri-fold cardboard for displaying—available at Wal-Mart/Office Max). It's important that it's a tri-fold so that it blocks out those things that distract us while allowing you to post and move the prayers as God answers them.
How to stay focus while praying
· Find a quiet place, shut the door of possible, and turn off your cell phone, no music, just you and God.
· Set up your prayer board on and table/desk.
· Focus on God, be prepare to accept the presence of the Holy Spirit & His Leading
· Write prayer requests on post it notes
o Use different colors to help categorize
§ Personal (green)
§ Friends & Family (pink)
§ Ministry (yellow)
§ City, State & Country (blue)
Benefits of writing prayer requests
· Helps keep you focused, gives you direction
· Helps you to visualize records of God's blessings
· Attach your post-it notes to the left side. As you pray daily, you can start moving your prayer request to the middle and right sections (see below).
o Left section – prayer request
o Middle section – move post it note when you see signs that God is at work
o Right section – move post it notes when prayers are answered
The Lord answers prayers 4 ways:
· Yes
· No
· Not now
· More info: He is ask you to think about your request, giving more specifics to the situation so you can be sure of what you are asking God.
Importance of praises: Don't forget to praise the Lord, as you see Him move in your prayer request.
· Demonstrates our Faith and Trusts in Him
· Act of surrendering to God
· Thanking God, giving Him the Glory
What do I do after I move the prayer request to the right side?
· You can put them in a jar, box, etc. where, as you need reminding, you can look through them to see how God answered your prayer (His or your way). This is especially great when times are tough or you have forgotten how God has answered your previous prayers.
· Share what God has done with others. It becomes your testimony.
· Help someone set up their own "War Room"
· Pray and ask God what to do.
Option: You can also post scripture, photos, words of encouragement, etc. It's your War Room, so design it, as you like.
Feel free to use this idea as needed. But please, give credit to Connect 4 and/or TheSinglesNetwork.org Ministries.
Sours: https://docsbay.net/War-Room-Prayer-Board
Raise them up LORD.
I know you, friend.
You long to live deeply connected to the heart of God and to keep in conversation with Him throughout the day. Your desire is to mature and grow in faith, not wanting to settle for a surface relationship with the King of Kings.
Yet if you're honest, keeping a heart that's in tune to God's promises throughout the day can be daunting among life's responsibilities.
Busyness, however, does not have to keep you from intimately knowing and pursuing a relationship with your Creator.  It is possible to keep His promises and your prayers in the forefront of your mind with a simple DIY Prayer Board. This resource can help you grow deep roots of faith and stay connected to God throughout the day.
How to Make Your Own Prayer Board
Since the popular movie War Room burst onto the Christian movie scene, believers are embracing the concept of a war room. A war room, aka prayer closet, is a place to display prayer requests and/or Scripture. Many believers are even creating a designated room in their own home as a "war room." Unfortunately, a lack of space can hinder some of us from making a dedicated war room.
A DIY Prayer Board is the perfect solution!
What is a DIY Prayer Board?
A Prayer Board is a practical tool to display prayers and keep conversation with God flowing throughout the day. Its compact nature allows prayer requests and Scripture verses to be displayed without taking up walls in the home.
Plus, its mobility allows for easy storage under a bed or behind furniture, if the board is not on permanent display. This simple resource will become a cornerstone in your Bible study and prayer time, as you pray through requests and meditate on Scripture with ease.
Materials Needed for Prayer Board:
A bulletin board or magnetic white-board (here's what I use)
Pins or magnets (depending on the board type you choose)
Category headings either typed and printed, or handwritten (see below for suggestions)
Pens or markers (these gel pens are perfect to add some color to the board!)
Note cards or paper to write the requests and Bible verses
Bible or computer (Bible Gateway.com is fabulous for a quick topical verse search)
Creating the Prayer Board:
1. First, gather your materials and decide how you want to categorize the topics on your board.  You may choose to group your prayer requests together by person you're praying for, or place the requests into categories. Prayer request categories may include marriage, children, family, world, friends, job, ministry, and self. Don't forget to add a section for praises as you marvel how God has faithfully answered prayers or is working on your behalf.
If you are unsure where to begin, use these prompts for your prayer time.
2. Create headings for your board by either typing and printing them out, or writing them by hand.
3. Once your categories are created, plan how you want your board to look before putting it all together.
4. Then, fix your categories to the board either with pins or magnets, depending on the board type you chose.
5. Next, write prayer requests on the note cards, and put the prayer list on the board under the correct categories.
6. Finally, write out or type your favorite Scriptures and then add them to the board as well.
This simple DIY project will serve as a memento of God's faithfulness, while keeping you on your knees in prayer for family and friends.  You can take it with you to any room as you fold laundry, wash dishes, or clean bathrooms. You can also story it under or behind a piece of furniture when you're done!
Use these posts to strengthen your prayer time:
War Room Scriptures to Pray Over Yourself
War Room Scripture to Pray for Your Marriage
War Room Prayers for Your Kids
We know the power of prayer is a wonderful way to stay connected with God and this board will help in your devotion time and as you glance at it throughout the day. Why not start yours today?
"I will meditate on your precepts and fix my eyes on your ways." Psalm 119:15
How do you track prayer requests and meditate on Scripture?
What's your favorite way to focus on God's promises through the day?
Click the image below for more Scriptures to pray in your War Room! 
Sours: https://arabahjoy.com/make-your-own-prayer-board/
You will also like:
War Room Prayer Wall- DIY Prayer Tree
If you haven't yet seen the movie War Room you really should! It's a great illustration of how real prayer can cause big changes! You might be thinking this post is a little out of theme with the rest of my blog but it does have a "crafty ending."  Oh my, that's cute I'm going to have to use that phrase again. 🙂
I'm going to be transparent with you for a minute about a few trials my husband and I walked through..
After 6 years of marriage my husband, Michael and I had been through many unique and very unexpected trials. Miscarriage 2 months after being married, multiple job layoffs, move in and out of state with a 5 week old infant, loneliness for me as my husband traveled, which led to overwhelming anxiety and depression, unexpected pregnancy during that time, (she's a huge blessing now!) and on the list goes..
I will be the first to admit that my faith wavered, like a lot, probably everyday at times. But it's great that God doesn't answer our prayers based on works or take away blessings because our faith fails at times. He still stands by us as long as we keep getting up when we fall, run back to Him and ask for help.
Through God's amazing grace we have made it through each of these trials and come out stronger. I know we will face more in life. But I also know God will be faithful no matter what.
I remember think to myself at one point 'why do I always get so scared when bad news comes?' After all God had seen us through countless valleys.
The answer was rather simple, my first reaction was to be afraid instead of trusting God because I so easily forgot all the blessings and help God has given us time and time again.
I needed a reminder, smack in front of my face everyday, good day or bad day.
We had recently watch the movie War Room and I loved the idea of a wall dedicated to prayers, answered prayers and favorite bible verses.
I had to create a special crafty spin on it though. Ahh.. see I promised I had a crafty angle here!
 So the idea of one of those vinyl wall stickers came to mind. I found this wall tree decal for $15 on ebay! It came with the frames too!
I used my cutting machine to write our favorite bible verses on some shimmery velum. Then I choose two different leave styles, one to represent the prayers and blessings that had come our way even through difficulty, and one to show our current prayer requests and remind us to pray on all occasions.
Hubby and I put it together over a few days. I used heavy duty double sided tape for the leaves. If you have a cutting machine and are handy with vinyl you could always do the leaves that way too.
But for those who don't have a machine or don't want vinyl leaves I have a leaf  FREEBIE with 2 styles of leaves like I used. One is compatible with a cutting machine and the other for hand cutting
SVG prayer leaves
PDF prayer leaves
I really loved how it turned out and the tree is large enough to continue to add leaves of blessings and prayers.
More importantly everyday, even when I'm ready to jump ship because my kids are driving me crazy, or bad news comes, I can look up and know that God will get me through anything, even the terrible twos!
Here are a few of my favorite verses I used on my tree.
(affiliated link. Click image for source)
(affiliated link. Click image for source)
(affiliated link. Click image for source)
(affiliated link. Click image for source)
What are some ideas or favorite verses you would add to your prayer wall?
What are some answered prayers you have received or what are
some things you are trusting God for?
Share what you would display on your War Wall in the comments!
I was featured on Tatertots and Jello's link party
Sours: https://www.abbikirstencollections.com/war-room-inspired-prayer-wall-diy-prayer-tree/
1038
1039
1040
1041
1042