Sterling Silver Diamond & Amethyst Bracelet
Product has described, beautiful product for a special birthday
From: cambridgeshireAge: 45-54Gender: Female
Ordered a bracelet on line for delivery to local store, to replace item that was lost. Easy to order, excellent price and better quality than the one it replaced.
From: County DurhamAge: Over 65Gender: Male
I was looking for a bracelet to match a earring and pendant set that I bought years ago. This bracelet matched my set perfectly. The quality of the amethyst is superb and the store attendant checked the quality of the diamonds when I went to pick it. I am very impressed with product as well as the customer service that I received.
From: Guernsey, Channel IslandsAge: 25-34Gender: Female
Bought for a Christmas present for a lady friend so this review is my opinion. She loves amethyst stones and this is an addition to two previously purchased items from H. Samuel, namely amethyst necklace and matching earrings. The quality is outstanding and it looks absolutely beautiful, perfect gift if you like amethyst. I know she will be delighted with this gift and I would recommend it to anyone.
From: North EastAge: Over 65Gender: Male
I have scoured across countless shops and come up with nothing to my liking, it was a gift for the birthday of my girlfriend a combination of silver and diamond and her favourite colour purple to say this was a perfect find was a understatement. Thanks for the help I will be returning I'm sure for the future.
From: BirminghamAge: 18-24Gender: Male
My lovely boyfriend bought this beautiful bracelet for me for Christmas . I absolutely love it and think its pure quality to look at and feels great on my wrist. I love the clasp which makes it feel secure when i'm wearing it.
From: HullAge: 45-54Gender: Female
I got this bracelet as a present from my parents for my 18th birthday. I find it absolutely gorgeous and normally I'm really difficult to buy jewellery for as I often don't like things which look too fancy, but this bracelet is really subtle and beautiful in my opinion but that my be because it's the first 'grown-up' piece of jewellery I've been bought. The catch and safety clasp work fine for me and the bracelet stays on very well.
From: S.YorksAge: 18-24Gender: Female
My dear husband bought it for me for Christmas. It looked lovely in the box but that was as it went. The catch is poor it keeps coming undone and on close inspection one of the extremely tiny diamonds was missing!! Over priced and poor qulity.
From: BournemouthAge: 45-54Gender: Female
Look really cheap and tacky. Going to send it back not worth the money. Very disappointed with this product.
From: LiverpoolAge: 25-34Gender: Female
Sours: https://www.hsamuel.co.uk/webstore/d/9575367/sterling+silver+diamond+&+amethyst+bracelet/
Silver

Amethyst Bezel Bracelet

$95
You may use a bank wire to pay for Brilliant Earth purchases of $500 or more. For US, Canadian, and Australian bank wires only, Brilliant Earth provides a 1.5% discount to your order. For Canadian, Australian, and other international bank wires, a $35 processing fee will apply to your order. Some financial institutions may also charge a fee for using a bank wire.
After you submit your order, Brilliant Earth will give you the account information you will need to provide to your bank to transfer funds from your account directly to a Brilliant Earth account. It may take a few days for your bank to process the bank wire. Once your bank has transferred the funds, Brilliant Earth is immediately notified and your purchase is processed. If you have any questions about the process involved in a bank wire, contact your bank or call Brilliant Earth at 800.691.0952.
Please note an ACH transfer is not the same as a wire transfer. At this time, Brilliant Earth does not accept ACH transfers.
Sours: https://www.brilliantearth.com/Amethyst-Bezel-Bracelet-Silver-BE5AM140/
Sterling Silver Amethyst Bracelets
(355 items)
Colors of Life
Sterling Silver Cuff Bracelet Multigemstone Jewelry
Colors of Life, Sterling Silver Cuff Bracelet Multigemstone Jewelry
Size: 5.5" L (end to end) x 1.2" W
Neeru Goel
This bracelet by Neeru Goel blossoms with the splendor of colorful gemstones. They include a luscious collection of malachite, carnelian, rainbow moonstone, garnet, amethyst, and black onyx. Lapis...read more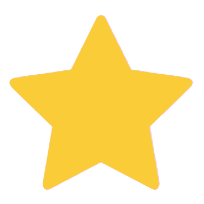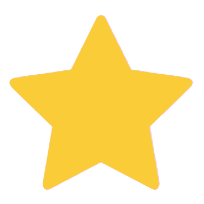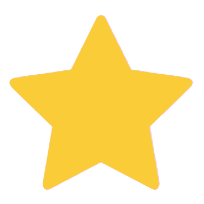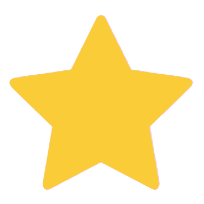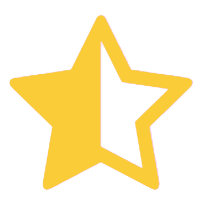 (1882)
$199.99
Sours: https://www.novica.com/jewelry/bracelets/sterling-silver/amethyst/
Amethyst and Silver Bracelet BAM14
.
Silver amethyst bracelet
.
Bracelet, Amethyst Bracelet, Sterling Silver, Amethyst Gemstone Bracelet, Handmade Bracelet.
.
Now discussing:
.
1237
1238
1239
1240
1241