10 EASY Drawing/Doodle Ideas To Try When you're Bored!
Hey guys, it's Megan!
I recently posted a video where I showed you a few easy doodle/zentangle type drawing techniques. If you missed it, you can check out the video here!
I love "step-by-step" drawing tutorials, and thought it might be fun to make some! This is going to be a pretty "picture heavy" post, but if you have any questions I'll do my best to answer them.
*Some of the links below are affiliate links, meaning I may earn a small commission if you purchase something through my link. See my disclosure for more information.*
For these doodles, I used:
*Arteza Sketchbook
*Sharpies
*Micron Pens
*Crayola Supertips
You can click on any of the pictures below to be taken to that portion of the video!
Doodle #1:
For the first doodle, draw a dot at the center of the page. Draw wavy lines going from the dot to the edge of the paper.
To create a sort of "3D effect", draw a bunch of upside down "u" shapes in each section.
And that's basically it! Just keep drawing those "u" shapes in each section, starting at the dot we drew in the first step, and radiating out to the edge of the paper.
When you're done, you should have something that looks like this:
Doodle #2:
The second idea is kind of similar to the first one. I'm just gonna call this a clover field.
Start by drawing three or four tear drop shapes that connect at the top. It's kind of like drawing a flower with no center.
Draw another teardrop shape inside each petal.
Then, keep drawing more teardrop shapes outside of each petal, and just keep going around until you feel like stopping.
Keep making more of these flower/clover shapes until there's no more room on the paper.
To fill up any "white space" in the background, just do more teardrop shapes.
Here's what the page should look like when you're done:
Doodle #3:
This next pattern is one that I made up.
First, draw a bunch of small, random shapes on the page. They can be circles, triangles, squares, blobs, whatever.
Next, use your marker to draw one long squiggly line that weaves all over the page, avoiding the shapes. It's kind of like a maze, and the shapes are the obstacles you have to go around.
When you're done, your page should look like this:
It doesn't make a whole lot of sense, but it's interesting to look at, and might make a nice background.
Doodle #4:
Now let's move on to something a little more recognizable.
Use a pen/fine tip marker to draw a circle on the page. Fill in this larger circle with a bunch of smaller circles.
You don't really have to draw each little circle, you can just make a bunch of swirls.
Next, use a marker with a larger tip to create 5 or 6 petals.
You can make your flower larger and give it more dimension by adding another layer or two of petals.
Once you've drawn all your petals, go back with the thinner pen or marker and draw lines inside each one.
You can stick with one flower, or draw a whole bunch like I did.
Doodle #5:
First, use a thicker marker to draw slightly wavy triangle shapes. Start at the bottom of the page, and make your way up.
Then draw more wavy lines that divide each mountain in half.
Decide which side you want to be darker, and which side you want to be lighter. I made the left side darker, and the right side lighter.
For the darker side, use your thinner pen/marker to draw a few random lines. Fill each section you've created with lines that are pretty close together.
For the lighter side, make the lines in each section a little farther apart.
Continue this for each mountain, and in the end, your page should look something like this:
Doodle #6:
This next doodle is another flower that my mom taught me how to do when I was little.
The first step is optional, but I decided to make these a little more modern by drawing flower shaped blobs with my Crayola super tips markers randomly all over the page.
Start by drawing a small circle for the center of the flower. Then, draw a few small "petals" around the circle that kind of overlap each other.
When your flower is about half the size you want it to be, start making the additional petals a bit larger.
Repeat this for each flower.
Here is how the finished drawing turned out:
Doodle #7:
This doodle is something I used to do ALL the time, it's probably one of the easiest things ever.
Starting with your wider marker, draw a bunch of curvy lines that look like they're dripping down the page.
Using your thinner marker/pen, draw more "drips" inside of the larger ones.
Here's how the finished doodle turned out:
Doodle #8:
First, draw a bunch of wavy lines going horizontally across the page.
The lines can go the whole way across, or they can stop halfway and overlap with another "half" of a line.
Once all of the lines are drawn, you're basically going to fill them with rainbows. I did a pattern of them, going from a normal rainbow to an upside down one, and kept this pattern going, making sure to stay inside the wavy lines.
Do that in each section until you have something that looks like this:
Doodle #9:
I'm gonna call this one "wagon wheels, because that's what it looks like to me.
Draw a circle.
Mark a dot in the center of the circle, and draw lines that go from the dot to edge of the circle.
And that's all there is to it! Just keep drawing more of these "wagon wheels" until you fill up the page.
Doodle #10:
The last idea is these weird blob looking things.
It's kind of like a reversed cow print or something.
First, draw a bunch of random blobs on your page.
Fill in each blob with more, smaller blob shapes.
You could stop here, or you could color in the background:
And that's it! If you need more drawing inspiration, make sure to check out my "How To Fill Your Sketchbook" series!
Sours: https://www.meganweller.org/post/10-easy-drawing-doodle-ideas-to-try-when-you-re-bored
25 Easy Doodle Art Drawing Ideas For Your Bullet Journal
Doodle art and bullet journals go hand in hand. Both are such huge subjects, and I can only scratch the surface. However, I have gathered together some amazing ideas to give you a place to start. Discover 25 easy doodle art drawing ideas for your bullet journal. Also, learn how to draw the perfect doodle with a few different tips.
A Doodle Can Be Anything
A doodle could literally be anything. Looking at the image above, you will see 2 pages that might be found in any bullet journal. The arrows, notes and labels could all be used in many ways. On the right, the numbers have been given a little extra, just simply by adding extra lines.
Try drawing a set of numbers and add your own embellishments. Why not experiment with the direction of italic lines? Maybe you could add some spirals to the ends of the lines? Even simple cross-hatching can add depth and extra interest.
Focussing On A Single Subject
In the image above, it shows a wonderful example of ideas collected on a single subject. It may be that you want to record memories of a particular day. Maybe you need ideas for a project. Single subject pages can help you focus.
Keep them interesting by introducing some colour. Don't get caught up with realism. Doodles by essence are simplified representations not photo-realistic pictures.
Experiment With Small Details
The arrows in the image above are a great example of experimenting with small details. Draw a few similar basic arrow shapes, and then add different embellishments to each.
With 2 different arrows, 2 different feather designs and 2 ways to embellish them all of a sudden you have 8 different arrows to choose from. Draw one more feather and that immediately doubles to 16 designs.
Simplicity Is The Key
I love the simplicity of the doodles in the image above. Drawing a cup, pencil, or cloud so simply can make you smile as much as anything you could draw.
They can be useful too. A simple drawing on a label can immediately tell you what is inside a sealed box more easily than words.
From Simplicity To Multiplicity
With the image above, you can again see the benefit of simplifying ideas. 6 different versions of 10 basic ideas give you a page full of designs very quickly. These can be used anywhere, anytime. They just give you ideas on how to balance, organise and emphasise shape.
Doodling As Meditation
Doodling can also be a beautiful meditation. This stylised plant in the image above, has been built up as the artist simply immerses themselves in the drawing process. It can be a wonderful way to relax, and can create the most wonderful effect.
Instant Impact
Mood boards within a bullet journal can give you an easy way to record the up's and down's of the day. It's often easier to express an emotion with a simple drawing. Using words takes much longer and can be much more difficult to interpret later. Reading a paragraph of words can never have the instant impact a simple image can portray.
Making Things Easy
The image above is a wonderful example of something I love to do. In the same way as the plant doodle above, this mandala like drawing would make a wonderful meditation piece.
To learn how to draw the perfect mandala, check out my blog on mandalas here.
Realism Isn't Important
This "still life' doodle has a surrealist feel. It shows that realism really isn't important within a doodle.
As we see with industrial signage, often the best way to get an idea across is with the simplest representation. Hazard Warning signs are a perfect example of this. Why not sketch yourself a set of 'Life' doodles you can use in your bullet journal.
Simple Complexity
I really love the image above. Simple Complexity? Or Complex Simplicity? I will let you decide.
Look at the way the wonderful sweeping lines are emphasized by the areas filled with straight lines. Allow yourself to be drawn in as you follow those lines around the picture. I get lost in it every time I look at it. A few select black areas can lift the image from the page and create depth. You can simply add areas at any time, it doesn't have to 'be' anything.
Seeing Things Simply
Seeing things simply can be really difficult for any artist. The doodles in the image above are great examples of how doodles can help.
Leaving a small area untouched to create light within an image helps you see how that can be applied in a painting. Simplifying shapes within an image can help portraying feelings or other ideas.
Add A Splash Of Color
Using colored pens or pencils to add life to your doodles is great. Shaded or flat colour can be used and will brighten up the pages of your journal.
They can also be used to draw your attention to something. You can use vivid, bright colours in completely unrealistic ways. It really doesn't matter. Shading of tone or rough crosshatching in contrasting colours can help create shape and depth. Just enjoy experimenting.
Complex Simplicity
In a similar way to some of the doodles above, this book cover is all about repetition. An amazingly complex overall design is made up entirely of simple repeated shapes. It creates a stunning effect.
Bring The Garden Into Your Journal
Drawn like this, plants and flowers can bring your garden into your journal. I love these simple line doodles, but you can add a splash of colour too!
Single plant stems and flowers can also be great. Try using the methods above to multiply your ideas quickly and easily. Take 4 stem shapes, 4 leaf shapes, and 4 flower colours and all of a sudden you have 64 different flower designs!
The Possibilities Are Endless
The possibilities really are endless, as you can see below. Let your imagination run wild, with none of the restrictions you might have with other artistic representation.
Enjoy it. That emotion will come through your doodles, and make you smile over and over again as you look back through your bullet journal.
Thanks for reading this post on 25 easy doodle art drawing ideas for your bullet journal. As well as, how to draw the perfect doodle with a few different tips.
Pin It!
Sours: https://brightercraft.com/2019/07/01/25-easy-doodle-art-drawing-ideas-bullet-journal/
Drawing Prompts for Artist Block! EASY Doodle Ideas that ANYONE Can Draw
If you've ever felt like you're not as "creative" as the artists you see on Instagram, or you didn't know how to draw those gorgeous little drawings that everyone adds to their journals and planners, today's post is for you!
I'm going to teach you how to draw some simple but cute drawings step-by-step, then I'll show you how to combine them together to create beautiful accents for your journaling, coloring pages, or just to expand your creativity.
You don't have to be an artist or a "creative person" to be able to draw these. If you can draw a circle, a line, and some basic shapes, then you can create art.
I'm Sarah Renae Clark and I make adult coloring pages- so as much as I love color, I also love drawing in black and white, so I was very excited when Ohuhu asked me to write this post for them and sent me their Fine-Line Drawing Pens to try for this lesson. The set includes a range of sizes AND a brush pen, which is perfect for doodling like we're doing today. But you can get started with any kind of pen or marker. I'm also using the Ohuhu bleed-proof marker pad that Ohuhu sent me for the alcohol marker tutorial I posted previously. You can check that out here!
I've included some step-by-step instructions and images below, but if you prefer to watch along, I've also created a full video tutorial that you watch to work through everything we'll cover in this lesson.
How to Draw a Banner?
We're going to jump right in with a simple banner drawing. I like to start any banner with a quick pencil sketch first, just to make sure we know what it's going to look like and so that you can go back and fix any mistakes.
Step 1: Draw a curvy line to represent the movement of the banner. Both the top and bottom will follow the same curve, so we can use this same process to draw any style banner.
Step 2: Join up the edges, and start outlining each section, one panel at a time.
Step 3: Outline the parts of the banner that goes behind the front panel, being careful not to draw inside of the front panel (as these are behind it).
Step 4: Draw the edges of the banner – these can be straight, pointed, curved, torn, rolled – whatever you like!
Step 5: You can add additional accents within the banner, like I have done in this example. This can be a simple line, dots, squiggles etc.
Different edges or accents can be used to change the entire appearance of your banner. You can also change the style of your banner by creating straight edges instead of curves.
Here are some other examples of banners you can draw:
How to Draw a Simple Flower?
Now let's move on to drawing some simple flowers.
There are SO many different flowers you can draw, but they'll also take a while to learn. So, I've got a quick flower hack that can help you create hundreds of varieties of flowers from a very simple design.
The only flower you really need to learn to draw is a simple flower like the one below.
Step 1: Start with a pencil circle in the middle, then draw another circle around it. The inner circle will be your flower bud, and the outer circle will act as a guide for making your petals.
Step 2: Draw your bud, and then your petals with roughly the same lengths on each side. They don't have to be perfect, and they don't have to be any particular size – in fact, changing the size of your bud and the size of the petals can be one way to create more variety.
Keep practicing this simple flower until you feel confident drawing it. Once you've got the simple shape, you can create a huge range of flowers and styles by decorating the petals and changing the details.
You can change the number of petals, the petal shape, the bud size, and you can add patterns!
Patterns are obviously something you won't see in nature, but because we are doodling, we get to break the rules and have some fun. I love adding patterns to simple shapes like flowers as a fun way to create interest and make drawings instantly more interesting.
Sometimes I like to use a smaller marker size for the patterns inside – especially if I've used a thick marker like I have today for the main flower – but this isn't essential.
How to DrawSucculents and Roses?
Now, I do want to include a few more complex flowers in this tutorial too, and they aren't as hard as they look. So let's have a look at a succulent.
The key with most flowers like this is to start from the center and just draw one piece at a time. The inside pieces will usually look more rounded or closed, and the shapes don't need to be defined very much. As you get towards the outer layers, you can focus more on the shapes and overlap your petals.
The positioning and sizes don't have to be perfect, but I find it helps to try to add from all sides and focus on keeping the overall shape as round as you can.
We can apply this same process for drawing other succulents or similar flowers. Again, start from the center and just keep adding petals – the drawing steps are the same, the only difference is the shapes you are using. You can add as many petals as you like to make it bigger or smaller, or you can get creative and add patterns like we did for the simple flowers.
With all of these drawings you're reading about today, I've also put together a small printable booklet on my website with examples, step-by-step pictures and space for you to try these for yourself – You can check it out here.
Now, if you make a mistake, don't panic – Obviously you'll make less mistakes as you practice more, but keep reading because soon, I'll share a little secret of mine!
How to DrawLeaves, Twigs & Branche?
Next up, let's draw some leaves. Much like flowers, we can use a few simple leaves and create a crazy number of variations with patterns and shapes, giving us endless designs to use. I recommend using a smaller pen for these patterns, especially if your main lines are thick like mine.
We can also change up our shapes and make things more interesting by introducing twigs and branches.
Twigs and branches can look great in a drawing. They can be simple or complex, they can look realistic or just kinda cute. So let's try a few.
Step 1: I always start my twigs with a simple line. Working along a curve generally looks better than a completely straight twig.
Step 2: Choose the shape of my leaf and simply start drawing until I reach the top. Try to make your leaves slightly smaller towards the top compared to the base.
You don't just have to add leaves – you can add swirls, buds, or other random shapes to make your twigs look fun and whimsical.
You can also add more branches. If you're doing this, try to keep your angles sharp like a V shape, and generally pointing in the same direction, no more than about 45 degrees so they don't look awkward.
How to DrawPatterns?
We've already gone over a few basic patterns to fill our flowers and leaves, but let's look at some more patterns because these can help you to fill other shapes too, create interesting backgrounds, and break up big empty sections in your artwork.
Most patterns are made up from a few very simple shapes. If you can draw simple lines, squiggles, and circles, then you can draw patterns!
You can change up these patterns by changing the direction, mixing different curves and lines together, or introducing new shapes. The options are endless!
Doodling Shapes & Accents.
Before we bring everything together, let's have a quick look at some other easy shapes and accents we can add to our drawings. It's worth practicing simple shapes like hearts, stars, circles, spirals and dots because these can be great little details to fill empty spaces in your pages. Or, like everything else, you can take these shapes and fill them with patterns to create even more drawings and variations!
How to Bring it All Together: Doodling Art!
OK, now that we've learned how to draw some of these elements, it's time to put them together.
There are a few different approaches you can take here- the great thing about doodling is that there are NO rules. You can take what you've learnt and just draw them on their own, or you can choose any item and just start drawing, or you can take a completely different approach.
Here are 3 ways that I like to start.
1. Drawing in clusters
As I've done below, this is where you just start with a main object, and keep adding objects around it. You can overlap objects behind each other and add as few or as many as you want. There are no rules here, and this can be a very therapeutic activity if you're just wanting to practice your doodling or just wanting to mindlessly draw something to reduce your anxiety.
Tip: Now, you'll notice I've chosen to use a smaller marker for these drawings compared to what I've used throughout the rest of this article – the thing with doodling is that you can do it with any size marker. I actually love drawing with a thicker marker, but when I create my coloring pages, it's not very practical for people to color in, so I've started doing a lot of my lines much smaller in my newer books.
So give some different sizes a go and find what you enjoy. Smaller markers will allow you to create more details, but a smaller marker will also show more mistakes.
2. Drawing with Guides
If you are using your drawings as decorations, you might want to follow a bit more structure, so you can use siple pencil guides to help arrange them in shapes or lines.
A simple way to do this is to think about the main objects you want to include, and draw some basic shapes in pencil to represent them so you can see how the overall picture is balanced before you start.
You can also use circles or lines to create general guides for direction or shapes of your overall piece, and then use this as a boundary for your drawings.
3. Drawing with frames
These drawings can be a great accent to planner pages or journals, especially around your page titles or borders. So try creating a frame with pencil first, then start doodling around that frame. Keep most of your drawings behind the frame, but try adding a few pieces that come in front of the frame too. When you're done, draw the rest of the frame with your marker and you're done.
Bonus Tips for Doodling & Drawing
Let's finish up with some quick tips:
First, if you don't know where to start, start by adding drawings to coloring pages or other artwork that already exists, instead of a blank canvas. Give yourself the challenge to turn a kids coloring page into an adult coloring page by adding extra details and patterns to make it more interesting!
Second, remember that it doesn't have to be perfect! Doodling is imperfect, that's half the charm.
Did you make a mistake? That's ok! It's time to spill my big secret. When you are doodling, the key to hiding mistakes is to just keep doodling. The more art on your page, the less anyone will notice your mistakes.
I could take any one of my art projects and point out at least 10 pretty embarrassing mistakes if you looked closely. But nobody notices them, because they get lost in the art when you just keep drawing.
That's the wonderful thing about doodling – it doesn't have to be perfect, and it's a great way to create art without worrying about making mistakes.
Are You Ready to Start Doodling?
Once you learn some simple shapes, you can combine them to create amazing coloring pages or pieces of art. I'd love to see what you create from what you've learned today. Please share your drawings and tag @ohuhuart and @sarahrenaeclark on Instagram so we can see them!
Thank you again to Ohuhu for these fine line drawing pens – I was really impressed with how good these were for the affordable price, and I'll definitely be using them regularly!
We hope you've enjoyed this tutorial today! Comment below if you found it helpful!
Mar 08, 20212931
Sours: https://www.ohuhu.com/post/Drawing-Prompts-for-Artist-Block-EASY-Doodle-Ideas-that-ANYONE-Can-Draw
48 EASY DOODLE PATTERNS - ZENTANGLE + MANDALA - SOLLOMIO
Mandala design art easy patterns to draw pattern drawing zentangle patterns graphic patterns pattern art art deco pattern art doodle patterns feeling shapely. Doodle art doodling for beginner how to doodle easy doodle doodle step by step doodling.
Doodling For Beginners Sparkle Tart Creating Art That Shines
I have shown just 36 patterns here but there are.
Easy doodle doodle art designs for beginners. See more ideas about doodle art zentangle patterns zentangle art. See more ideas about doodle art zentangle patterns zentangle art. See more ideas about doodle art doodle art designs zentangle patterns.
See more ideas about drawings doodle art sketch book. Aug 22 2020 explore caroline foster s board simple designs to draw on pinterest. My new book kawaii doodle world is coming this year containing over 20 cute doodles with step by step illustrations.
Dec 18 2020 explore megan yarter s board doodle art designs followed by 222 people on pinterest. Hello everyone here i have shown you quick and easy patterns which you can use to fill while doodling. Jan 18 2019 explore m hogzie s board beginner doodles on pinterest.
If you liked this video then you ll def. Sep 5 2020 explore julie ann s board easy doodle art followed by 250 people on pinterest. Nov 25 2020 explore julie ann s board easy doodle art followed by 254 people on pinterest.
10 quick facts how to use information delivery 100 brand new stamping plate size 9 5 cm x 14 5 cm with high quality stainless steel and high polish finish with a back sticker to. See more ideas about doodles doodle art doodle drawings.
40 Simple And Easy Doodle Art Ideas To Try Zentangle Patterns Doodle Drawings Doodle Art Journals
40 Simple And Easy Doodle Art Ideas To Try
Super Quick Doodle Art Ideas For Beginners Youtube
Super Quick Doodle Patterns Youtube
24 Easy Doodle Patterns Part 1 Speed Up Art Youtube Doodle Patterns Doodle Techniques Zentangle Patterns
36 Easy Doodle Patterns For Beginners Doodle Patterns Simple Doodles Doodles
40 Beautiful Doodle Art Ideas Bored Art Easy Doodle Art Doodle Art Doodle Art For Beginners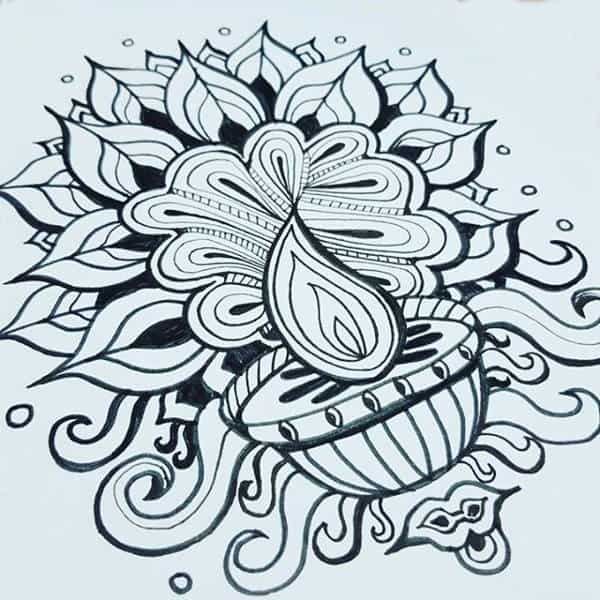 25 Easy Doodle Art Drawing Ideas For Your Bullet Journal Brighter Craft
40 Simple And Easy Doodle Art Ideas To Try Easy Doodle Art Doodle Art Flowers Simple Doodles
How To Draw 20 Patterns For Doodling Easy Doodle Tutorial For Beginners Youtube
45 Super Cool Doodle Ideas For 2020 Craftwhack
Easy Doodle Zentangle Art Design For Beginners Complex Tutorial Drawing Step By Step How To Draw Youtube
40 Simple And Easy Doodle Art Ideas To Try Easy Doodle Art Doodle Art For Beginners Zentangle Patterns
40 Simple And Easy Doodle Art Ideas To Try Easy Doodle Art Zen Doodle Patterns Doodle Drawings
Doodle Art For Beginners Step By Step Doodle Patterns To Draw Basic Doodling For Beginners Easy Youtube
Throwback A Picture From Two Years Ago Tangled Balloons Of Love Drawing Doodle Doodleart Doodle Art Drawing Art Drawings Simple Doodle Art Designs
How To Draw Doodle Art For Beginners Easy Simple Doodling Speed Tutorial Design Step By Step Youtube
Easydrawingdoodle Easy Doodle Art Doodle Art Drawing Art Drawings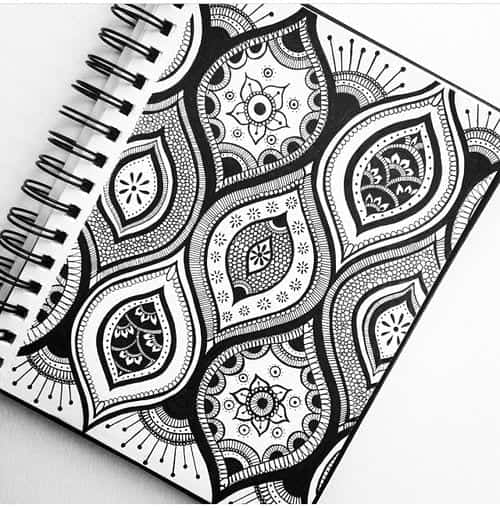 25 Easy Doodle Art Drawing Ideas For Your Bullet Journal Brighter Craft
Sours: https://thyswyldelyfe.blogspot.com/2019/03/28-easy-doodle-doodle-art-designs-for.html
Patterns easy doodle
How to Doodle Art for beginners 15 simple patterns
Hi creative friends! In this video I will show you how to create 15 simple doodle art patterns for beginners. Grab your pen and learn to doodle with these simple and easy doodle ideas. This is doodling made easy. At the end of this video you will have a simple doodle flower scene and 15 new doodle patterns under your belt to use on the next creation. Next time you are going to create a doodle think of these doodle patterns to get you started. Just grab a plain sheet of paper and fill it with all these simple doodle ideas.
Get the Free Flower Download: https://elizabethsampson.com/free-doodle-download/
*Get the anyone can doodle coloring sheet! bit.ly/2qlS4QI
*Free zentangle coloring sheet download: https://elizabethsampson.com/zentagle/
Once you color your sheets submit them to me via my website and I will place them on the wall of Healing Doodles with your name.
Sours: https://elizabethsampson.com/how-to-doodle-art-for-beginners-15-simple-patterns/
Doodle for Beginners - Draw with Me Step-by-Step
.
Similar news:
.
1312
1313
1314
1315
1316