DC Builders Custom Barns | Nationwide Turn-Key Barn House Builder
DC Builders is one of the leading nationwide barnhouse builders, offering a team that specializes in the design and construction of unique wood structures.
Although the company is headquartered in Portland, Oregon, they have experienced work crews throughout the country ready to build custom barn homes, commercial buildings and equestrian facilities.
The company specializes in a wide range of building types, including:
Barn homes
Equestrian facilities
Barns with living quarters
Custom homes
Riding arenas
Garages and shops
Wedding and event venues
Commercial buildings
Wineries and tasting rooms
DC Builders is one of the best barn home builders in the nation, and they serve every state in the mainland U.S.
How the Build Process Works
The company's modular barn home kits make it easy to build your barn home. Here's how the process works:
Choose a model.
Choose your options.
Create a floorplan.
Approve the design.
Confirm the shipping date.
Receive the kit.
DC Builders will connect you with a project coordinator who will determine the options and model that will best suit your needs. The assigned coordinator will walk you through the entire proposal to make sure the package is accurate.
Once the deposit is paid, a target deadline will be set for the delivery of your kit.
Within a few weeks of making a deposit, the initial design will be ready for review. It can take up to three weeks to receive the stamped plans. You will receive two wet stamped copies as well as three additional copies.
A final invoice will be sent four weeks before the expected ship date. The package will be ready three weeks prior, which gives you the opportunity for a final review with your contractor. Once you receive the kit, DC Builders will stay in contact with you throughout the duration of the construction.
What Makes DC Builders Stand Out from the Competition?
DC Builders strives to provide buyers with homes that will last. Their barn home kits use post-and-beam or timber-frame construction, which will last for generations with proper care.
The company uses only the highest quality materials, including top-quality heavy timbers milled from the Pacific Northwest.
And unlike other companies, DC Builders will stay in contact with you as your home is being built to ensure that construction takes place without incident.
DC Barn Home Plans
DC Builders offers five barn home kits. These include:
The Oakridge
The most popular barn home kit, which comes in five sizes:
36′ x 24′; 1, sq. ft.; 2+ bedrooms; up to 4 stalls; $96,
36′ x 36′; 2, sq. ft.; 2+ bedrooms; up to 5 stalls; $,
36′ x 48′; 3, sq. ft.; 2+ bedrooms; up to 7 stalls; $,
36′ x 60′; 4, sq. ft.; 3+ bedrooms; up to 9 stalls; $,
36′ x 72′; 5, sq. ft.; 3+ bedrooms; up to 11 stalls; $,
No matter which option you choose, the Oakridge offers:
12′ x 12′ deck
Two steel-framed breezeway doors
Dormers
Pacific Northwest exposed Douglas fir posts
Cupola
The Fremont
Ideal for small families, the Fremont offers:
2, sq. ft.; 2 bedrooms; 2 bathrooms; $97,
The Fremont offers:
Covered entry and patio
Office
Mud room
Cedar siding
Knotty alder doors
The Concordia
Great for all climates, The Concordia offers:
2, sq. ft.; 3 bedrooms; bathrooms; $,
The Concordia offers:
Vaulted ceilings
2 shed dormers
Mud/laundry room
Cedar trim and fascia
Premium windows
Cedar cupola
The Alberta
Perfect for any family, The Alberta offers:
2, sq. ft.; 3 bedrooms; bathrooms; office; $,
The Concordia offers:
Heavy timber truss
2 knotty alder doors
Vaulted ceilings
Mud/laundry room
7 gable dormers
The Hawthorne
An ideal family home, The Hawthorne offers:
2, sq. ft.; 3 bedrooms; bathrooms; covered porch; $98,
The Concordia offers:
6/12 roof pitch
Aesthetic cupola
Cedar siding
Walk-in pantry
Open floor plan
Services Offered by DC Builders
DC Builders offers a number of services to meet the needs of their customers. These services include:
Design Only
If you're merely looking for a design for your home, DC Builders can help. The company uses the most advanced design software as well as live-meeting technology to work with clients on their design.
This allows customers to interact with their plans and make changes all in real-time.
If you're only interested in getting the plans for your dream home, DC Builders can help you get exactly what you need.
Framing Contract
If you need someone to help with the construction of the home's frame, the company can help with this as well.
Once the design is complete, project managers and framing crews can build the "shell" of the building for you. Once this is done, you can move at your own pace with a local contractor.
Design Build
DC Builders' turnkey solution. The company can take care of the entire building process, from design to construction.
The company has teams of designers, project managers and building crews to bring your new home to life.
The turnkey solution is ideal for people who want their barn homes built with as little stress as possible. Serving as a one-stop-shop, the company will handle the entire process – from the design through move-in day.
Plan Modification
Maybe you already have plans for your home, but you want some things modified. DC Builders can work with you to have your plans finalized, engineered and constructed.
Featured Floor Plans
The design team at DC Builders will also customize their pre-designed floor plans to make them your own.
Sours: https://www.polebarnhouse.org/pole-barn-builders/dc-builders/
DC Builders
DC Builders makes the construction experience easy for its clients.
By Alan Dorich
DC Builders has established itself as an expert in custom wood buildings. "Our experience, systems and processes allow us to be very efficient in building these types of structures," Partner Dustin Gruetter declares.
Based in Portland, Ore., DC Builders specializes in barn homes, apartment barns, horse barns, timber-frame homes and commercial buildings. Gruetter started the company in with a group of childhood friends, including Crew Leader Cole Hansen.
Both had a love for wood, which set the company's direction. "It was just a passion for that look, that style and that architecture," Gruetter recalls, noting that DC Builders' first project was a home on his grandmother's land.
Afterward, "We started getting referrals around the Portland Metro area," he continues, noting that the company moved into work that included painting and decks. "It developed into the all-wood structures that we do now."
DC Builders grew its reach nationwide and has completed projects in several states, including North Carolina, Tennessee and Colorado. "For the right project, we'll go where we need to," he says.
Gruetter recently formed DC Structures, a sister company that specializes in pre-engineered kits for barns, cabins, apartment barns, garages and riding arenas. "That has the same architectural appeal of the products we design," he says.
But clients can use a local general contractor of their choice or one of DC Builders' preferred partners. "It's allowed us to work with more clients across the country," Gruetter says.
Beautiful Work
DC Builders' recent projects include the Sparrow Event Venue in Stillwater, Okla. Gruetter explains that the company provided design and construction services for a 12,square-foot venue that will hold up to people.
"They have several wedding spots on this beautiful piece of property," he says, noting that the Venue's main pavilion will be used for ceremonies.
DC Builders used faux-reclaimed wood siding at the venue, which is made to look like the real thing. "We also were
able to use a foot ClearSpan truss across the entire building," Gruetter states. "It was a very fun project to be a part of."
The company also provided the design and materials kit for Sycamore Farms in Arrington, Tenn. "We worked with the local general contractors that handled all of the construction from start to finish," he recalls, noting that guests also can to rent the location for their weddings.
DC Builders is now at work on a 37,square-foot equine structure in Oregon City, Ore. "There's 31, square feet of riding arena [space] and stalls," he says.
"It's a pretty special project," he says, noting that the residence will feature 6, square feet of mixed-use space for offices, a bunkhouse and storage space. "It's definitely going to be one of our best projects that we've done."
The company also is building an 8,square-foot custom home in Eugene, Ore. "We're going to take it to completion," Gruetter says, adding that the home will feature timber frame accents on the exterior and interior.
He also highlights the Barrel House, a 3,square-foot event space and tasting room built in Portland. "It has a lot of cool features in it, including a polished concrete floor, exposed timbers and elements for the siding," Gruetter describes.
Tumwater Vineyard LLC owns the property, which has grapes planted on its land. "The plan is to use the grapes for the wine they serve at the Barrel House," he says.
Masterful Methods
DC Builders' methods allow it to accelerate project schedules. "We have a lot of similar kind of design features that we've done over and over," Gruetter says, explaining that this allows the company to prefabricate elements in its shop.
"The same goes for our design process," he says, adding that its designers also communicate closely with its project managers and clients about project costs. "[They] know what it costs at all times."
DC Builders also designs all of its projects using Revit 3-D modeling software, enabling its customers to catch anything they may want to change before it is built. "It makes the design process more complete," Gruetter says. "It gives them a look and feel before they actually build it."
Nice and Easy
DC Builders is a good position in the industry. "We have a lot of really good clients and projects here in Portland and around the country," Gruetter says.
The company will hold onto that status as it continues focusing on quality. "We're not trying to aggressively grow our business like we have in the past," he says. Instead, DC Builders prefers to concentrate on developing its staff, enhancing the customer experience and adopting the latest technology.
DC Builders will "make the process for our clients as simple and as easy as possible," he says. "That's why they hire us."
The company will bring that approach to Hidden Pines, a 20,square-foot indoor riding facility in Franktown, Colo. "We should be breaking ground in mid-July," he predicts, noting that the project will feature a 6,square-foot barn with 12 horse stalls.
Sours: https://retailandhospitalityhub.com/cbp-homebuilders/dc-builders/
Our cost and price estimates for a kit home from DC Structures ranges from $ - $+ per square foot. These estimates are all inclusive, meaning that the cost of the home components, interior finishes, labor and site work are included. One component that is not included in our estimates is the cost of land. As a kit home provider that ships throughout the United States, there can be high variability in the finished cost of your home. This is due to the high level of local labor that is necessary to finish the home. Additionally, final costs can be affected by your choice of home finishes - higher end and custom finishes may result in all-in costs that are higher than our estimates. Additionally, buyers located far away from DC Structures' headquarters in Damascus, OR may face higher delivery costs than are included in our estimates and as a result face higher final costs. Below, you can find a table of our cost estimates for a finished prefab home from DC Structures.
| Model | Bedrooms | Bathrooms | Square Feet | All-in Cost Estimate (not including land) |
| --- | --- | --- | --- | --- |
| The Concordia | 3 | | 2, | $ - $ |
| The Fremont | 3 | 2 | 2, | $ - $ |
| The Hawthorne | 3 | | 2, | $ - $ |
| The Stillwater | 1 | 1 | 1, | $ - $ |
| The Pineridge Apartment Barn A | 2+ | Variable | 2, | $ - $ |
| The Pineridge Apartment Barn B | 2+ | Variable | 3, | $ - $ |
| The Pineridge Apartment Barn C | 3+ | Variable | 4, | $ - $ |
| The Oakridge Apartment Barn Kit A | 2+ | Variable | 2, | $ - $ |
| The Oakridge Apartment Barn Kit B | 2+ | Variable | 3, | $ - $ |
| The Oakridge Apartment Barn Kit C | 3+ | Variable | 4, | $ - $ |
| The Mckenzie | Studio | 1 | | $ - $ |
| The Deschutes | 1 | 1 | | $ - $ |
| The Rogue | 2 | 2 | | $ - $ |
| The Chinook | 3 | 2 | 1, | $ - $ |
Sours: https://www.prefabreview.com/blog/dc-structures-prices-and-cost
Staging Area - DC Best Practices
Who Builds Pole Barn Homes in Michigan?
The state of Michigan has a lot to offer to those who live there and those who come to visit.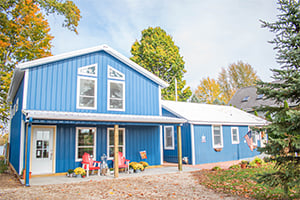 There are over 11, crystal clear inland lakes for recreational fun in both the warm and cold months.
Four of the great lakes, Lake Michigan, Lake Superior, Lake Huron, and Lake Erie all border each side of the state making it the only state who can say this.
Forests roll on as far as the eye can see, and dotted in between are plenty of ski resorts and off-road parks for the adventurous kinds.
In short, Michigan is a great place to settle down and plant some roots.
When you think of settling down, do you think of designing and building a house that is custom just for you? Perhaps you think of a pole barn home?
With as popular as post frame homes currently are, there is no shortage of post frame builders to help bring your vision to life.
Below we'll dive deeper into what a pole barn home is and which post frame companies build them in the Great Lakes State.
Also known as a barndominium, shome, or shouse, a pole barn home is constructed of posts that are secured directly into the ground.
Unlike a traditional stick-built home, laminated columns or perma-columns are driven into the ground and secured by a concrete pad with uplift anchors.
Columns support the roofing system, so no interior stud walls are needed.
If you're looking for something open-concept and flows easily from room to room, a pole barn house is perfect for you.
Opting to build a post frame home instead of a stick-built one doesn't mean you'll give up the luxuries of a traditional-style home.
For example, if you want a two-story post frame home with living quarters, your post frame builder can make that happen.
If you wish to include a basement in the plans instead of a regular concrete slab, your post frame builder can make that happen, too.
Most pole barn houses typically have a metal roof, but you can also opt for a shingled-roof if you like the more traditional look.
Metal siding can be spruced up by adding brick or stone wainscoting to add more character to your home.
Overall, your options are quite broad when it comes to designing the exterior and the interior of your post frame home, so you won't feel like you have to give up on what you want.
Are There Roadblocks That Could Happen When Building a Pole Barn Home?
Like with any big project you want to tackle, roadblocks may inevitably get in the way.
Just because a roadblock may happen, that doesn't mean it's an end to your goal. It just means you might get a headache or two during the process.
Below is a refined list of potential roadblocks you might incur when building a post frame house.
1) Your County Doesn't Allow Post Frame Homes
Even though pole barn homes are quickly gaining popularity, they are still a relatively new concept.
Since this style of home is not as well-known, some counties aren't entirely sure what the proper protocol is for building one.
Even if zoning laws allow for a pole barn home to be built by a certified post frame builder, they might not allow for pole barn kits.
This could pose an issue for the do-it-yourself type who wish to build their own.
Not all parcels have been zoned with a post frame house in mind, but that doesn't mean they can't be rezoned if the county allows for it.
While it might make the process take a little bit longer, it could eliminate any future complications during the building process.
It's crucial to speak with county officials before finalizing any building designs. They will be able to walk you through the paperwork as the rules vary by each county.
2) Obtaining Building Permits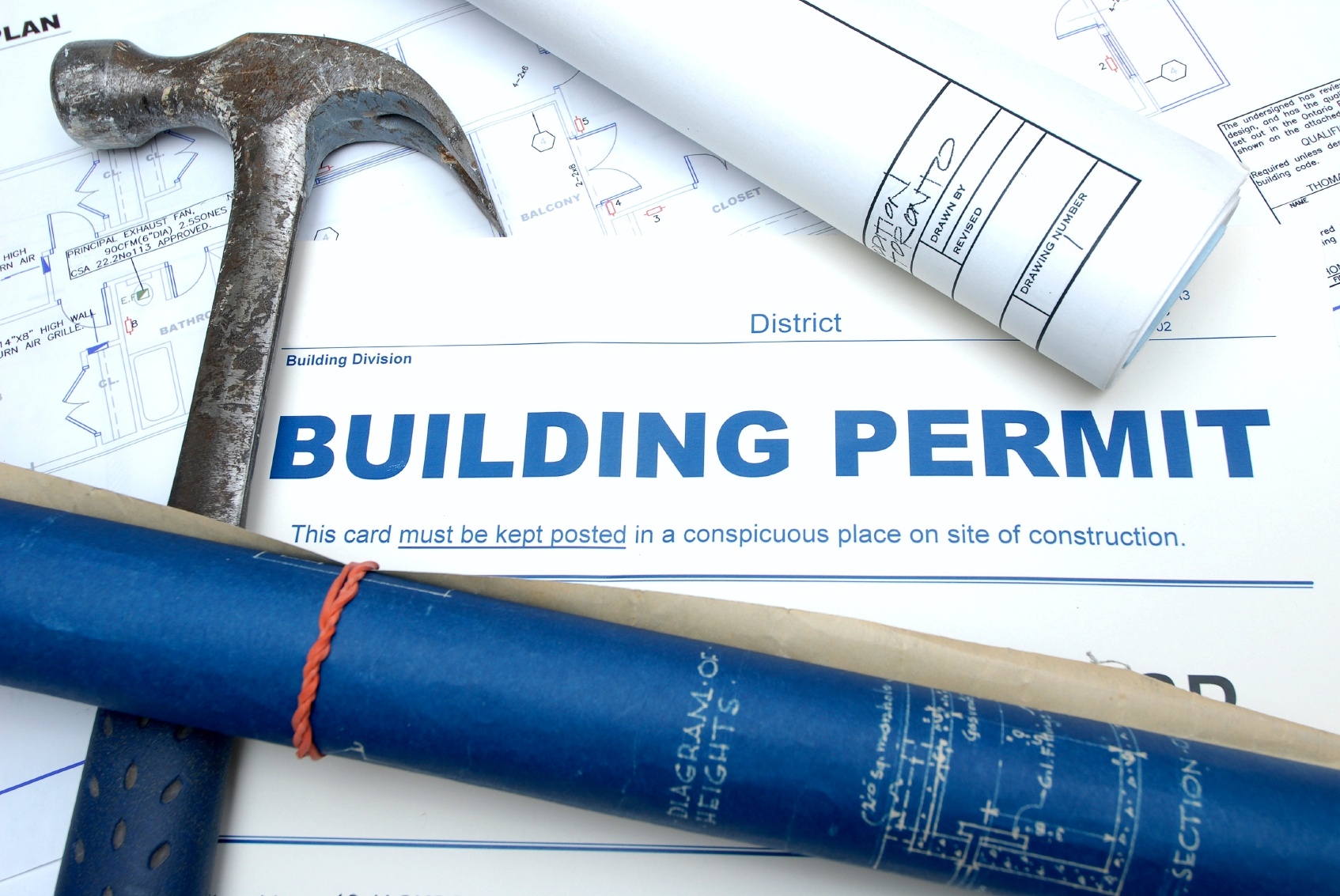 One of the first things you should do when planning to build a pole barn house is to talk with your local permitting office.
Unfortunately, not all counties allow for post frame homes to be built within or outside of city limits. If this is your case, special building permits might be needed.
However, since this trend is so incredibly popular, most counties are revising their protocols and are beginning to allow for post frame builders to build this style of home.
It's also crucial to ask your local permitting office what the necessary COVID protocol is. Unfortunately, there could be a chance the current pandemic is causing delays in getting permits or office hours might be shortened because of it.
3) Obtaining a Mortgage
As with obtaining a permit, securing a mortgage loan could also be difficult since banks aren't used to this trend yet either.
Not all lenders can finance a loan for your post frame house, so it's crucial to talk with your post frame builder upfront. They might have a list of preferred lenders they work with who can offer to finance for you.
Be prepared for the potential of more paperwork and a slightly longer process to obtain financing. Since this trend is new to some banks, they'll want to make sure all bases are covered before finalizing everything.
4) Resale Value of Your Home
If your post frame home is just a stepping stone on the way to your forever home, it's essential to keep the resale value in mind.
Appraisers might struggle when it comes to appraising your home for what it's worth.
Since pole barn houses aren't widely scattered across your town, appraisers will have to resort to comparing your home to traditional stick-built houses. This could cause the price of your pole barn house to wind up much lower than you expected.
However, as quickly as post frame houses are being built nowadays, by the time you decide to sell this might not even be an issue and won't be considered a deal-breaker to your dream home.
Which Post Frame Companies Build Pole Barn Homes in Michigan?
Now that you're familiar with what a post frame house is and what the process briefly entails, let's take a look at which post frame companies build pole barn homes in the Great Lakes State.
1) MilMar Post Buildings
MilMar post buildings is a locally owned company based in northeastern Indiana that happily serves the Midwest. They pride themselves on their work and their customer service to ensure everything is done according to plan and satisfaction. They run their business by The Golden Rule and do their best to treat their customers the way they want to be treated by the companies they do business with.
2) Morton Buildings, Inc.
Morton Buildings has been serving its residential, agricultural, and commercial community since the late s. This employee-owned company has over construction centers throughout the country to assist you with both your building and repair needs. They also have eight manufacturing facilities where many of their building components are produced.
3) FBi Buildings, Inc.
Located in Remington Indiana, FBi Buildings has a reputation as an industry trailblazer who stands behind integrity and excellence before, during, and after the sale. A family-owned company with innovative ideas, they have been in the post frame industry for over 60 years and continue to grow. Their current service area is Indiana, Illinois, Eastern Iowa, Southern/Western Michigan, and Southern Wisconsin.
4) Wick Buildings
With the sale of over 75, buildings since its founding in , Wick Buildings is one of the nation's largest producers of post-frame buildings. They build a wide variety of pole buildings, including pole barn homes, many of which are award-winning. What sets Wick apart from the competition is their exceptional engineering, reliable, high-quality materials, extensive warranty and service, local, trustworthy builders, and highly-trained, award-winning crews.
5) DC Builders
DC Builders is a nationwide design and construction firm with nearly two decades' experience in crafting custom structures across the country. Since , they have designed and built hundreds of heavy timber, hybrid, and conventionally framed structures in nearly every state, with several dozen bearing their signature heavy timber aesthetic. From contemporary timber frame homes in Oregon to barn-style equestrian estates in North Carolina, they've crafted residential and commercial structures of every style and use and can easily collaborate with you to create the structure of your dreams.
Are You Ready to Build Your Pole Barn Home?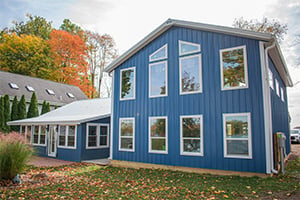 Now that you've discovered pole barn home builders in Michigan, are you ready to build your dream home in the Great Lakes State?
Post frame homes are truly a one-of-a-kind style home and they will surely be the talk of the town.
If you're in need of further inspiration, you can check out our website gallery or our Pinterest page to look at completed projects.
We also have a rural lifestyle plan book you can download for FREE to get an idea of what you're looking to build.
Regardless of how you choose to design your dream post frame house, we're certain you'll fall in love with it every day you live there.
Just remember to always build with confidence.
---
Do you have more questions about pole barn home builders in Michigan that are not covered in this article? If you need help designing and planning, please contact FBi Buildings at or click here to email us. If you're ready to get a price, click here to request a quote, and a member of our Customer Engagement Team will help you determine the next steps of your project.
Sours: https://info.fbibuildings.com/blog/pole-barn-homes-michigan
Builders homes dc barn
DC Builders
DC Builders is a nationwide design and construction firm that specializes in crafting high-end custom wood structures. Over the past fifteen years, we've designed and built hundreds of custom homes, equestrian facilities, and commercial buildings across the country. Our general contracting services are only available to clients with projects on the West Coast, including California, Oregon, and Washington. Our expertise includes timber framing, post and beam construction, hybrid framing, and conventional framing. We can design any style and type of structure, from timber frame pavilions for your backyard space to farmhouse-style homes and much more.
Services Provided
Accessory Dwelling Units (ADUs), Barn Design & Construction, Custom Home, Energy-Efficient Homes, Garage Building, General Contracting, Guesthouse Design & Construction, Home Additions, Home Extensions, House Framing, Multigenerational Homes, New Home Construction, Pool House Design & Construction, Project Management, Workshop Design & Construction
Areas Served
Beaver Creek, Boring, Clackamas, Corbett, Damascus, Eagle Creek, Estacada, Fairview, Gresham, Happy Valley, Johnson City, Lents, Maywood Park, Oregon City, Portland, Sandy, Sunnyside, Troutdale, Wood Village, Ridgefield, Vancouver, Hood River, Hillsboro, Tualatin, Sherwood, Tigard
Sours: https://www.houzz.com/professionals/general-contractors/dc-builders-pfvwus-pf~
Post and Beam Foundation - DC Best Practices
.
Similar news:
.
210
211
212
213
214