Screenshots
Description
Voloco is a mobile recording studio and audio editor that helps you sound your best.

50 MILLION DOWNLOADS
Singers, rappers, musicians, and content creators have downloaded Voloco 50 million times because we elevate your sound and let you record like a professional with intuitive tools. Make music and content with Voloco––the top-rated singing and recording app. Record better tracks, demos, voice-overs, and video performances with this audio editor and voice recorder today.

STUDIO SOUND WITHOUT THE STUDIO
Sound like a professional—no studio, mic, or complicated software needed, just our recording app. Voloco automatically removes background noise and lets you correct the pitch of your voice to keep you in tune. Voloco also gives you a variety of presets for compression, EQ, auto tune, and reverb effects to polish your recording to perfection. Try singing karaoke at the perfect pitch in Voloco––the top audio editor app.

FREE BEAT LIBRARY
Select from thousands of free beats made by top producers to rap or sing over. Voloco automatically detects the key of the beat to make sure you're in tune, unlike other singing apps.

IMPORT YOUR BEATS FOR FREE
With Voloco, using your beats is free.

PROCESS EXISTING AUDIO OR VIDEO
Applying Voloco effects to audio you recorded elsewhere is easy in our audio editor. You can also apply Voloco effects like reverb or auto tune to the vocals of pre-recorded videos––use Voloco as a voice recorder and changer. This recording app and voice changer lets you import video of a celebrity interview and make them sound like a child or an angry alien. Be creative!

EXTRACT VOCALS
Separate vocals from existing songs with vocal remover and create something incredible.Want to hear Elvis with pitch correction? Or make Frank Sinatra sound like a creepy demon? Import a song, separate the vocals with vocal remover, select an effect, and you have an instantly memorable remix. You can even separate and edit vocals from music videos or try using Voloco as a karaoke app by separating vocals with our vocal remover.

EXPORT
If you want to finish your mix with another app, that's easy. You can rap or sing over a track, record yourself, and export just your vocals as AAC or WAV for final mixing in your favorite DAW.

TOP TRACKS
Check out some of the professional-quality tracks users have made with Voloco in the Top Tracks section of the singing and recording app.

LYRICS PAD
Jot down your lyrics so you have everything you need to make a top track right in the app or belt karaoke with your friends.

50+ EFFECTS
Voloco features over 50 effects grouped into 12 preset packs. Explore basics like reverb and auto tune or transform your voice in the voice recorder and changer.

Starter: Two flavors of auto vocal tune, a rich harmony preset, a monster vocoder, and a clean preset for noise reduction only.
LOL: Funny effects including vibrato, drunk tune, and vocal fry.
Spooky: Aliens, demons, ghosts, and more.
Talkbox: Classic and future electro-funk sounds.
Modern Rap I: Add stereo width, thickness, and heft to your vocals.
Modern Rap II: Extended harmonies and effects that are great for ad-libs.
P-Tain: Extreme pitch correction plus seventh chords. Perfect for RnB and rap.
Bon Hiver: Lush harmony and auto voice tune in the style of Bon Iver's song "Woods."
8 Bit Chip: Bleeps and boops like your favorite games from the 80's
Duft Pank: Funky vocoder sounds similar to a certain French electronic duo.
Sitar Hero: Inspired by Indian classical music.

Privacy policy: https://resonantcavity.com/wp-content/uploads//02/privacy.pdf
Terms and conditions: https://resonantcavity.com/wp-content/uploads//02/appterms.pdf

Love Voloco?
Watch Voloco tutorials: https://www.youtube.com/channel/UCTBWdoS4uhW5fZoKzSQHk_g
Hear great Voloco performances: https://www.instagram.com/volocoapp
Get Voloco updates: https://twitter.com/volocoapp
This release changes a bunch of things under the hood in preparation for something big coming soon.

Ratings and Reviews
The official home studio kit.
I have been using this app for a very long time. I've never really tried to create music but I really believe that if I did try I could probably start a little following on SoundCloud. Anyway if you are looking to make music that's modern editable and able to allow you to listen while you record live in real time this is the app for you. There are creators always releasing new beats and you can import your very own beats. The app is always upgrading. I highly recommend that you use this app on a high end phone And I say that only because this application really does need some extra power to really allow you to see what I can do. If you're using a entry-level phone you will not get to benefit from this as %. It does work, but you need a mobile computer.
Thanks so much for your review - we want to be a studio in your pocket for sure.
Awesome app! Just needs a few bugs worked out.
So, this app is crucial for any rapper or modernistic style vocal artist looking for new ways to record ideas or even create full projects. It's very easy to use and you can get your music recorded quickly and efficiently with no sacrifice to your sound quality(as long as you have a little prior experience w/ recording). I've had a lot of fun with this app and have even recorded some impressive sounding vocals with it. I was having issues with some backing tracks volume during a few recording sessions that I couldn't seem to get past. I would close out the app and come back to try again later. Sometimes it would work, sometimes it wouldn't. That was pretty frustrating. Especially when the vocal track came out almost perfect, but couldn't use it because the backing track would completely smother the vocals. However, I still managed to produce a pretty solid track out of this app and I'm very happy with it. The only other issue I've had was trying to upload my song to the app for others to listen to. I got as far as agreeing to legal stuff and hitting upload but nothing ever happened. I'm a little bummed about that because I'm proud of the track and would like to share with other artists for feedback and possible collaboration opportunities. I bought the year subscription so I hope to see these things fixed soon and look forward to completing more projects in the future. Thanks.
Pretty good
Voloco is very good with auto tuning. I would give it five stars, but I selected a beat for one song and I didn't want that beat on it anymore but it stayed there. I tried multiple things to try and turn it off, but it still stayed. I couldn't change it. So at the beginning of every thing that I started, there will be a bit of piano. I didn't want that. I was finished with it. I deleted the beat. Now I still have to pause it when I start the auto tune. If you want to make a song get song maker record this into your computers recorder, then record that into song recorder. It is actually called music maker. Music maker is good for song making, and Vocolo is good with auto tuning. If you can combine them, like the way I said you could, then there you have it! Your auto tuned song. So after you get Vocolo, het music maker. And remember, DO NOT use the beat setting on Vocolo, because it will mess up your recordings that are just to have funny noises. Get Vocolo, don't turn on the beats.
Hey there! Hmmmm, so that's NOT supposed to happen re: can't change the beat. Can you please email us at [email protected] so we can help figure out what's going on and see how to fix that? That's got to be frustrating, and we'd like to help solve the problem!

The developer, Resonant Cavity LLC, indicated that the app's privacy practices may include handling of data as described below. For more information, see the developer's privacy policy.
Data Used to Track You
The following data may be used to track you across apps and websites owned by other companies:
Data Not Linked to You
The following data may be collected but it is not linked to your identity:
Purchases
Identifiers
Usage Data
Diagnostics
Privacy practices may vary, for example, based on the features you use or your age. Learn More
Information
Seller

Resonant Cavity, LLC

Size

MB

Category

Music

Compatibility

iPhone

Requires iOS or later.

iPad

Requires iPadOS or later.

iPod touch

Requires iOS or later.

Languages

English, Arabic, Dutch, French, German, Hebrew, Indonesian, Italian, Japanese, Korean, Polish, Portuguese, Russian, Simplified Chinese, Spanish, Thai, Turkish, Vietnamese

Age Rating

12+ Frequent/Intense Profanity or Crude HumorInfrequent/Mild Alcohol, Tobacco, or Drug Use or ReferencesInfrequent/Mild Mature/Suggestive ThemesInfrequent/Mild Horror/Fear Themes

Copyright

© Resonant Cavity

Price

Free

In-App Purchases

All Access, Monthly$
All Access, Yearly$
All Access, Monthly$
Supports
Family Sharing

With Family Sharing set up, up to six family members can use this app.
More By This Developer
You May Also Like
Sours: https://apps.apple.com/us/app/voloco-vocal-recording-studio/id
To record your voice over a beat you just have to use an audio editing software to be able to record your voice and export the recording of your voice with the beat.
You can use Audacity if what you want is just to record your voice with the beat, but if you want to edit the beat or your vocal, or make cuts to your vocals, you should use a DAW like Fl Studio.
This way you make sure that you have to record fewer takes to make it in perfect timing.
But if you use a DAW like Fl Studio, you can record all the takes you want faster, and then cut the parts that you like the most, and also add effects to the vocal, to make it sound better.
Fl Studio is a paid software, but you can try their demo for free.
You can also make your own beat inside Fl Studio. You can check this post about how to make your own beat.
To record over a beat you can use an editing software like Audacity or a DAW like Fl Studio. With Audacity, you just have to load the beat in a track and record your voice in other track, and export both in one file. With a DAW you have more editing options, and also you can mix and add effects to the vocal.
How to Record Over a Beat In Audacity
The first thing is to connect your microphone, open audacity, and select the microphone as input.
Next, drag your beat to audacity to generate a stereo track with the beat, and go to Tracks>Add New>Stereo Track to create an empty track where you can record your voice.
If the track with the beat is on top, drag it below the empty track.
Now you can hit record to start recording while you listen to the beat.
To avoid the audio from the beat getting into the microphone, record using headphones.
You can record specific parts of the tracks, by selecting that part you want to record over the beat and pressing shift+R, and it will create another track with your voice only in that part.
So you have Two Options:
You can record over the entire beat in one track, and record everything again if you dont like it.
You can record by sections or parts of the beat, and if you dont like just that part you can delete the track with that part and record again only that part.
Once you have a good recording, you can export it by going to file>export> export as You should export everything as wav, because it has more quality.
How to Record Over a Beat in Fl Studio
With Fl Studio you have a lot more edition features.
You can make more corrections, for example, if you didnt start in time you can make a cut until the part where the vocals start and move it to the part where the beat starts.
Its a lot easier to record a lot of takes and make a selection of the best parts, which is called comping.
Also, Plugins inside Fl Studio can help you make the recording sound better and mix well with the beat.
Recording in Fl Studio
Setting the microphone
To record in Fl Studio go to Options>audio settings, and select device as Fl Studio ASIO, click on show ASIO panel and select your microphone as input there.
Finally go to the mixer, select one track, and in the top-right select the input as in
Recording into the playlist
To start recording you can hit the record button in the top-left of the screen, and from there you can click on Audio into the playlist as an audio clip to record directly on the playlist or Audio into Edison to record on Edison each take.
Its easier to record on the playlist, as each time you record it will create a new track.
The only problem is that you will listen to your own voice.
Recording with Edison
If you just want to hear the beat when you record and hear your voice only after it has been recorded, you will have to use Edison.
Load Edison in a track in the mixer, mute the track and hit record on Edison, now you can hit play and record while the beat is playing without hearing your own voice.
Hit the record button in Edison again to stop recording, and now you can drag the recording into the playlist by clicking and dragging the mouse with a file symbol.
Remember to use headphones, so you avoid leaking of the sound from the beat to the recording of your voice.
Dragging the beat to the playlist
To paste the beat in the playlist first you have to go to Options>file setting and click in one of the folder symbols to locate the folder where you have the beat.
After you have done that you can go to that folder in the left of the screen and drag the beat to any track on the playlist.
Comping
You should start recording a lot of takes, even if you think you have the good one because then you can start editing and you wont have to stop to record again.
Once you have 4 or 5 takes, you can start comping, which is just listening to each part from all the takes and rate them from bad to very good.
You can rename the tracks on the playlist, by right-clicking on them and also mute them by left-clicking the green icon.
If you right-click on the green icon it will mute all other tracks except the one you clicked, so you can listen only to that track.
Once you have the best parts of each track, you can cut them clicking the cutter symbol in the top-left and delete the rest by clicking the pencil tool and right-clicking on what you want to delete.
You can move each part with the pencil tool, so there is no silence and its in perfect timing with the beat.
Finally, go to the setting on each part by double-clicking and select a track. In that track, in the mixer, you can load effects to make the vocal sound better and an EQ to mix it with the beat.
Adding Effects and Mixing
Reverb, Delay, Compression
You can add effects like reverb and delay to make the vocal sound bigger and also to give it a sense of space like its being played in a concert hall or a room.
Compression can help you to make the vocal equally loud in all parts if some parts of the vocal are too quiet.
Mixing
Mixing is really important so the sound from the beat doesnt overlap with the sound of your vocals and vice-versa.
You just have to use an EQ on the vocals, remove all low frequencies below hz, and lower the high-frequencies above 5k.
If you want to know more about mixing vocals and adding effects on them, check this post.
Equipment You Need for Recording Vocals
You dont need to expend a lot of money to record vocals.
There are very cheap microphones on amazon that come with a stand and a pop-filter, which is all you need.
If your room is not very empty, you shouldnt have a big problem with echo, so you wont have to buy acoustic foam for sound isolation.
However, if you want to get professional results, you should think about investing some money on a good microphone to get good quality recordings and acoustic foam panels or a vocal booth so you dont get any echo.
Microphone
The microphone is the most important part.
There are two types, USB microphones that you can plug and use, and condenser that need to be powered, which are more expensive because you need to connect them first to an interface.
If you are going for the cheapest option you should go for the USB mic, and if you want to get more professional results you should get a condenser with an interface.
USB Microphone
The principal difference between expensive mics and cheap mics is the low and high-frequency response, which is better in the expensive ones.
But you wont notice so much difference in the mids, which is the range of the human voice.
You could get really nice vocals with a cheap mic.
And also USB mics are a lot cheaper since you dont need an interface, even for the same range of quality.
The NW USB Condenser Microphone is a good option if you want a cheap mic, with everything you need to record, but with good quality for vocals.
Condenser that need to be powered
This one will be more expensive, since they need to be connected to an interface or a mixer, so you would have to buy both things.
Since you are making a big purchase I recommend buying a good microphone as well.
It wont make sense expending more than $ on an interface for a 50$ microphone that will sound like a 50$ USB mic.
One of the best and most used mics is the Rhode NT1-A. This mic is used by a lot of producers, and this is because it has a great quality not just for vocals, but also for instruments and anything you want to record.
In order to use it, you will need a mixer or an interface and XLR cables to connect the mic to the interface.
One of the most used interfaces is the Focusrite Scarlett 2i2.
Pop Filter
These filters block plosive sounds, which are sound you make when you say words with p or b, and that generates a distortion in the recordings.
You can get Pop Filters with stand for 38$ but usually you dont need to buy them because they come with the microphones.
Sound Isolation
Acoustic foam panels will help you to remove echo from the room you record, but they wont block sound from outside the room.
In order to block sounds from entering your room you will need big walls made of dense materials.
Because of that you should use the room in your house where you get less noise from the outside.
Having furniture in the room can also help with the echo, but if you have empty walls you should cover them with acoustic foam panels which arent very expensive.
You can buy a 12 Pack of this panels for 22$, and that will cover a wall completly.
If you just want to record vocals or an instrument up-close with more professional result you can look for vocal booths. They are more expensive but a better option if you just want to record vocals.
Sours: https://recording-voice.com/how-to-record-over-a-beat/
Rap Recorder with Voice Editing and Beats
About Rap Recorder with Voice Editing and Beats
Rap Recorder with Voice Editing and Beats (Package Name: rap.recorder.voice.editing) is developed by Incredible Dev and the latest version of Rap Recorder with Voice Editing and Beats was updated on May 28, Rap Recorder with Voice Editing and Beats is in the category of Music & Audio. You can check all apps from the developer of Rap Recorder with Voice Editing and Beats and find 28 alternative apps to Rap Recorder with Voice Editing and Beats on Android. Currently this app is for free. This app can be downloaded on Android + on APKFab or Google Play. All APK/XAPK files on APKFab.com are original and % safe with fast download.
Download and Install Rap Recorder with Voice Editing and Beats. This is a premium app with focus on quality. The app is designed with lot of passion and has been tested on multiple devices.
Rap Recorder with Voice Editing and Beats is waiting for you and you will love using it.
Install this Rap Recorder with Voice Editing and Beats app and you will see that it is a high quality app! If you liked using Rap Recorder with Voice Editing and Beats then do leave a review for our app.
Read More
Previous Versions More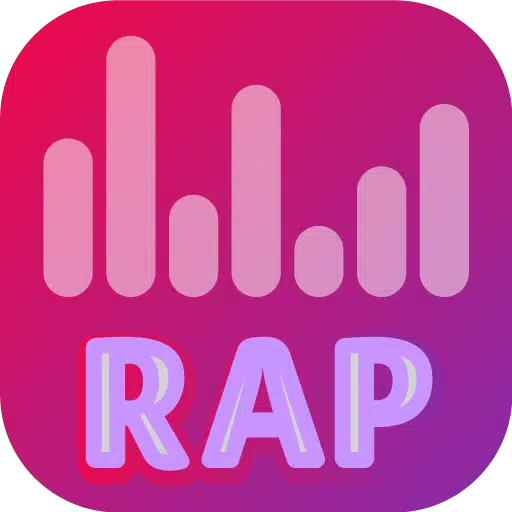 Rap Recorder with Voice Editing and BeatsAPK
MB
Requires Android: Android +
Architecture:
Screen DPI: dpi
SHA1: effcffaab2b
Size: MB
Download
Safe to Download
APKFab.com and the download link of this app are % safe. All download links of apps listed on APKFab.com are from Google Play Store or submitted by users. For the app from Google Play Store, APKFab.com won't modify it in any way. For the app submitted by users, APKFab.com will verify its APK signature safety before release it on our website.
Sours: https://apkfab.com/rap-recorder-with-voice-editing-and-beats/rap.recorder.voice.editing
MB14 vs SARO - Grand Beatbox LOOPSTATION Battle 2017 - SEMI FINAL
By Gemtracks StaffApr 15th,
Music is one of the best sources of enjoyment and relaxation. People have been singing and performing the art of music since ancient times and will probably continue to do so in the future as well.
There are thousands of varieties and forms that can be found in music and singing the songs will undoubtedly enhance the listening experience. Although music in itself is beautiful the beauty of music only amplifies once you add words to it.
Yes, computer-based voice records are well and good but in a lot of ways, these can be highly limiting. For instance, you cannot take a computer-based voice recorder outdoors and continue recording while traveling with an influencer or artist that you're featuring on your site.
Portable records (in Android apps or iOS apps), however, make the use of voice recordings completely limitless. As a matter of fact, many people these days have been using these apps to increase productivity, get their work done quickly, and save a great deal of time.
Voice recording is one of the many conveniences of today's smartphones that have made life easier in every aspect. While it might not give you the studio-esque audio quality, but it is more than capable enough of being your handy recording buddy. Despite producing exceptional quality recordings, recording apps will reward you with the chance to record sounds, no matter the place and time.
Record yourself to hear your progress
Recording yourself will allow you to stand in an observer role, hear yourself, and judge your vocals. If you do this regularly, you will be surprised by what you'll be able to hear, evaluate, and correct yourself. This will help you in making progress by leaps and bounds. However, it would be helpful if you approach this with a curious yet non-judgment mindset.
Once you have recorded your singing for a song, work, or performance, you should store the recording for future purposes. Your recording will be a powerful way of tracking your progress and improve yourself over time.
When you listen back to your previous recordings, you will be amazed at your overall progress. You could even inculcate your skill training/singing/performance/training on a regular basis. Moreover, you could also store your ideas because creative ideas can pop up in your head at any time, and surely you wouldn't want to miss out on potential ground-breaking ideas.
Tips to record yourself singing
It doesn't matter how you are recording yourself. Keep it simple and use different apps available.
For instance, your smartphone's audio recording app will be incredibly helpful in recording your insightful ideas and sudden bursts of creativity.
Save your recordings and ideas with the date and name of the song/section.
Listen back with headphones if you want to hear it well.
Many singers prefer not to listen to their own recordings or voices but it is important to understand and accept that you sound different in the recordings. It'll also help you in tracking your progress over time. Once you have a greater awareness of your singing, you can start making the necessary adjustments.
Key tip: You can listen to the recording with this mindset – Imagine a little kid handing over the recording of their singing and asking you for your feedback. You wouldn't want to beat them down while crushing their dreams, right?
You will be kind, objective, honest, and encouraging. This is how you should be with yourself. It'll build acceptance and trust in your voice. It will also strengthen your willingness in doing the work for reaching your goals.
Top recording apps for singers and musicians
Maybe you're not interested in having a hit and you're just interested in recording a song. Making a song does require some level of multi-track recording. At a minimum, you should be able to have the backing track to sing along with while you're recording your vocal. The following apps will be a great place to start for this purpose. You no longer have to let your ideas pass by and you can just jot down your ideas, thoughts, and recordings no matter the time or place.
Android's Stock Audio Recorder
Did you know your Android device already comes with a fully functional recording app? It adds to the fun of recording by offering a number of great features. Easily access the app, then press the red button to sing/speak/record, and voila!
You could immediately store your ideas and recordings for later recovery.
The best thing about the Android Stock Audio Recorder is that you can record high-quality MP3 while you can also record in multiple audio formats. Once you have recorded the clip, you will be able to share it via email and social media.
This Android-default app is completely free, Interface-wise, it might vary between brands but they're essentially the same at the core.
Samsung Voice Recorder
The best thing about Samsung's voice recorder is that it is incredibly simple to use and it doesn't have any ads.
It is actually pretty similar to the built-in voice recording app on iOS. There are several other great voice recording apps on Android but most of them come with ads unless you're paying for a subscription fee or a one-time fee.
So why even bother? Start cheap and simple and go for the Samsung voice recorder.
Moreover, it shows a waveform view, which will be helpful for recording vocal snippets. You could even change the recording quality settings, which is something that isn't offered on all recorders.
'Apple Voice Memos
Apple iOS devices usually ship with Voice Memos pre-installed. It is possible to delete this app but if you do so, you're missing out on a lot. This app by Apple is straightforward and it'll work well with no issues.
This will be a handy recording app for singers and you'll never have to buy another app or miss out on any idea as you can just sit down and record your ideas anytime, anywhere.
Wave Editor
Wave Editor is an amazing app that comes with support for multi-track recording and editor.
Wave Editor will be more focused on recording, mixing, and editing. You can just start recording your music and instantly mix and edit your songs. It'll come with support for an external microphone via USB, which means any popular USB microphone from companies like Audio Technica, Blue, Shure, or Samson would work.
FL Studio Mobile
FL Studio will also support multi-track recording and easy editing. FL Studio Mobile will come with support for built-in instruments and loops, which will allow you to create a track from scratch. For recording over a backing track, this will be a great app to use.
This app will also support external microphones via USB, allowing you to connect any popular USB microphone from companies like Shure, Blue, Samson, or Audio Technica.
Apple Garage Band
Garage Band is one of the staples for mobile music production. Very similar to FL Studio Mobile, Garage Band will offer multi-track recording, editing, and mixing, as well as loops and instruments.
If you're proficient with Garage Band, it'll help you with the introduction to Logic Pro. This app will also work well with external microphones, although on Apple devices you'd need to use a dongle for converting from USB to lightning connection.
RecForge II
Who says voice recorders are only for recording boring lecture stuff?
RecForge II will allow you to experience an elite audio editing software right at the palm of your hand. You can use it for recording your rehearsals or singing performances perfectly. It comes with an AGC (Automatic Gain Control) toggle switch while also coming with support for a wide variety of audio formats.
You can download this app for free on the Google Play Store.
Rev Voice Recorder
Rev Voice Recorder App is a simple yet amazing audio recording dictation and transcription app. It'll easily sync with cloud services, which means you could share files via social media or email.
When using the app, you will be able to record crystal clear audio while it'll also give you the ability to transcribe audio. Moreover, you can continue recording even in sleep mode.
Rev Voice Recorder has been built according to user feedback, which means you can expect really amazing features. What's more, you will be able to use this app for free.
Smart Voice Recorder
Storage space will be at a premium and this is where the Smart Voice Recorder shines. It is a smart app that compresses the output audio into a comparatively smaller file size. It will save you precious data storage space in the device.
The best bit about this app that there is a live audio spectrum analyzer while the output recording can be done in multiple high-quality formats.
The app will record and compress data and the best thing is that it is absolutely free to use and can be installed on Google Play Store.
ASR Voice Recorder
This app will offer more than what most stock recorders do while also recording in various formats, including lossless.
The lossless and high-fidelity format will be of great use. Moreover, it comes with widget support and you can instantly share content to email or social media.
ASR is absolutely available for free. However, if you want any additional features, you can easily gain access to those special features by signing up for a premium version.
Cogi – Notes & Voice Recorder
Cogi will immediately back up your recording the second you press the recording button. Moreover, it'll sync everything to its own cloud server while allowing you to record even in the middle of the call.
One of the biggest benefits is that it offers unlimited recording duration while you can save everything in the cloud, which will free up valuable storage space.
The app is available for download on Google Play Store while there are two price packages – free and paid package starting at $ per month.
Hi-Q MP3 Voice Recorder
A fully functional voice recorder that is completely free on the Google Play Store, this great recording app will allow you to record everything. Then, it'll compress the recording in a widely compatible MP3 format.
The best bit is that you get microphone selection functionality (in case you have an external mic) while it also supports Wi-Fi transfer and sync to cloud services.
Although Hi-Q MP3 Voice Recorder can be downloaded for free, though it does have ads and in-app purchases.
Easy Voice Recorder
Designed for one-tap recording and easy accessibility, this app will be perfect for recording jams, acapella, music, or serious stuff like important meetings and recording sessions.
This voice recorder offers you multiple high-quality audio format recordings and then shares them via email or apps. Interestingly, Easy Voice Recorder is a great app that is up for grabs in both free and premium package options.
Voice Recorder – Audio Editor
There are tons of great things that can be said about this voice recorder. It offers great audio quality, you can easily edit your content, and the overall user interface is highly intuitive.
The best bit about this app is that it offers super sound record quality. Meanwhile, you can choose the recording quality, which means the app allows you to optimize the capacity. It'll be very easy to manage your recording files while you can also share the recordings easily through email, Dropbox, and more.
Call Recorder
Call Recorder will allow you to set it up as an automatic phone call recorder, which will activate once it detects a phone call coming in.
The great thing about it is that you get password security for privacy, share and sync recordings with cloud services, while also having the ability to share recordings via email or SMS.
The free version can be downloaded for free on Google Play Store.
Conclusion: The Final Verdict
Productivity apps like voice recorders have a special place on smartphones, especially for creative singers who prefer recording their ideas as soon as they're hit with a sudden burst of creativity. There are tons of great recording apps there, so choose one and utilize it to the fullest.
Sours: https://www.gemtracks.com/guides/view.php?title=top-recording-apps-for-singers&id=
With beats recorder voice
OffTop Studio: Record, Rap, Sing & Write On Beats
Looking for an easy way to write, record, and share your music?

OffTop is a mobile recording studio to write and record raps or songs over instrumental beats. Explore our endless library of instrumentals across genres, write lyrics, record vocals, and share your rap, song, or idea with the world.

1. Instrumentals
Import your own beats or choose from our growing library of rap, hip hop, R&B, electronic, or pop instrumentals. Free beats are added daily and we will notify you when producers you follow upload a new one. If you love the song you made, you can purchase an MP3 and commercial license from the producer straight on the app.

2. Recording Studio & Notepad
Write & save all of your lyrics in one place. Record freestyles and written songs with or without an instrumental. Record multiple stems in one session to capture different vocal takes & ad libs. Sound quality is designed to mimic a recording studio with easy controls to mix the volume of your vocals & final track.

3. Save or Share Tracks
Once you're done recording, you can save your song to edit later, send it privately to friends and collaborators, or share it with our community of over artists to receive recognition and feedback.

You can also directly share your tracks to Instagram, Tik Tok, or other platforms with our library of original motion visuals.

4. Contests and Opportunities
Every month we host different opportunities to get discovered & win a variety of music related prizes. You can easily connect with other artists, producers, and creatives while building your brand at the same time. This is a great community for collaborating with other artists and musicians.
Sours: https://play.google.com/
Best Audio Recorder app for Android Smartphone
These music-recording apps are your first step to winning a Grammy
This post has been updated. It was originally published on 12/9/
Up until recent years, it was rare for anyone in the music industry to produce an entire album outside of the studio. The launch of GarageBand 6 in changed that, ushering in a new type of musician: the bedroom producer. Home studios quickly popularized a DIY approach to music production, and now, thanks to advances in mobile technology, these bedroom producers are shifting from laptops and PCs to smartphones.
Whether you're just starting out or you're a seasoned pro, making music on your smartphone might seem like a sweet (and rewarding) deal—but it's no easy feat to figure out which software will be right for you.
Below, we collected a few of our favorite music-making and song-recording apps to turn your little jingles into the next big hit.
Voice recorders
When inspiration strikes—whether you're lucid dreaming or awake—you need to be ready to hit record and lay down a riff. These song recorder apps should do the trick. Just remember to factor in background noise and your smartphone's speaker quality, volume levels, and storage capabilities before you start a session.
VoiceRecorder & Audio Editor
Operating system: iOS and Android
Who this is for: Beginning to advanced musicians and producers
Cost: Free
This option is a great alternative to the default Voice Memo app that comes with your iPhone. Cassette enthusiasts will love how each new recording appears in the app interface as its own tape. The ability to export your files in a variety of formats beyond .mp4 is also a nice touch. On the downside, because each recording takes up a lot of room, you'll need ample storage space on your phone.
[Related: This Spotify upgrade could change how you stream music in the future]
Easy Voice Recorder
Operating system: iOS and Android
Who this is for: Beginning to advanced musicians and producers
Cost: Free
Unlike iOS devices, Android phones do not come by default with a built-in voice recorder app. That means Easy Voice Recorder will be your new best friend. Record high-quality PCM and MP4 audio files to save space. And if you're feeling particularly narcissistic, you can even set your tunes as your ringtone. While the free version of this app has annoying advertisements and limited recording time, you can pay $4 to go ad-free and get limitless recording.
Digital Audio Workstations
If you've ever dreamed of having instant access to any musical instrument known to humankind, you need a solid Digital Audio Workstation, or DAW. This virtual musical playground contains powerful software that replicates all the best parts of a professional recording studio, from microphones to audio mixers to trombones. Best of all, it fits on your PC, laptop or smartphone.
GarageBand
Operating system: iOS
Who this is for: Beginning to advanced musicians and producers
Cost: Free (it's an iOS essential app)
Since , GarageBand has been the entry point for bedroom producers of all stripes, and for good reason: It's the easiest way to record multiple tracks (of vocals or any instrument) on any device. If you're already familiar with the desktop version, translating your know-how to the mobile app is a cinch. To get started, simply press the "+" button, choose the type of song or instrument you'd like to record, and you're off. More seasoned producers can import locally-stored files directly into the app, then chop n' screw 'em, add filters, or manipulate them in any other way. Unfortunately, the interface can look a little jarring at first, because you have to continuously swipe between the workspace and recording screens to get anything done. Once you get the hang of it, however, you'll be making masterpieces in no time.
FL Studio
Operating systems: iOS and Android
Who this is for: Intermediate to advanced producers
Cost: $ on iOS, $ on Android
Better known as Fruity Loops, FL Studio is the DAW of choice for hip-hop producers and DJs looking to go beyond GarageBand. You can expect more advanced features, such as high-quality samples and synthesizers; an advanced FX panel complete with flangers, compressors, low- and high-band pass filters; and even an advanced step sequencer for fast and accurate beat programming. But everything comes with a price, and for features like these, you'll have to pay up to $
Beats, bleeps, and bloops
From dancey beats to otherworldly bleeps, these apps create a wide range of sounds you can manipulate to create your own music. Use them to become an audio pro without touching an instrument.
Beatwave 3
Operating system: iOS
Who this is for: Beginning to advanced musicians and producers
Cost: The free version of the app comes with 20 different virtual instruments, but you can subscribe to get pro features such as all the drum kits and templates for an annual rate.
As a Beatwave devotee, I consider this app the most creative way to make beats that are uniquely your own. Open it, choose the set of sounds you'd like to work with, and start drawing patterns in the provided grids. It's quite literally musical finger painting! More advanced producers will love that you can mimic multi-track recording by layering multiple grids together and adding different effects to each piece of your opus.
Figure
Operating system: iOS
Who this is for: Beginning to advanced musicians and producers
Cost: Free
This app's interface will delight fans of Reason—Propellerhead's popular Digital Audio Workstation. And you don't have to be familiar with Reason to play with Figure. Everyone from beginners to more advanced producers will love how simply you can adjust the circular modules (a cheeky reference to the Circle of Fifths) to create truly mesmerizing beats. And musical savants will appreciate that you can tune your creations to any key and adjust the tempo to any BPM.
Korg Kaossilator
Operating systems: iOS and Android
Who this is for: Beginning to advanced musicians and producers.
Cost: $ on iOS and Android
The Kaossilator is one of the most innovative pieces of music hardware to hit the market in the past decade. This app completely replicates the best parts of Korg's freely playable synth, putting a nearly $ synthesizer in the palm of your hand. Like Beatwave, you can play different sounds simply by stroking, tapping, or rubbing the app's XY Axis. You can even turn your "musical finger paintings" into loops that you can then "DJ" in real-time. Oh, and it features stunning visual effects that move along with the performance—completely in sync. Users swear by this app, but apparently developers still have some work to be done. According to some reviewers on Google Play, the app has some bugs that make it crash constantly, and some users have even complained of not being able to reopen unfinished projects.
[Related: Good music kind of gets you high]
Moog Filtatron
Operating system: iOS
Who this is for: Intermediate to advanced musicians and producers
Cost: $
Moog put the synthesizer on the map, paving the way for electronic music to be the force it is today. For many, a Moog synthesizer is the gateway to more advanced music production techniques, and, let's face it—there's something completely magical about that warm, thick Moog sound. Filtatron takes the best part of a Moog (the Moog Ladder Filter) and allows you to import and record any sound into the app and give it the "Moog treatment." Need more wobbles? Filtatron can do that. Craving a sawtooth or square wave? It can do that too. In the con column, you'll need to get used to working the virtual knobs in the app, because they can be a little tricky to turn, especially if you've got larger fingers.
Improve your instrument playing
Learning how to master guitar, piano, or the basics of composition? These apps will be the perfect companion as you practice.
Casio Chordana Composer
Operating systems: iOS
Who this is for: Beginning to intermediate musicians and producers
Cost: $
If youre looking to get your start as a songwriter, then this is the app for you. Enter a two-bar riff into the app using the three available starter notes, and Chordana will automatically generate some ideas to help you kickstart that next big hit. You can also go even more automatic by selecting your music genre, range of melody motion, and emotional tension. Then Chordana will write an entire song that you can edit to make your own. Although you can also whistle a riff into the app, this function is not completely fool-proof, so your melodies may be off by a note or two. But you can always edit them in the app to get them just right.
Chord!
Operating systems: iOS and Android
Who this is for: Beginning to intermediate musicians
Cost: $ on iOS, free on Android
Think of this as your chord encyclopedia. You can search for chords in any scale, both for guitar and piano, and you can learn how to build any chord in any inversion. Commerce Editor Billy Cadden particularly loves that you can "strum" on your screen, so you can actually hear what you're playing. That said, with great power comes greater anxiety—because it offers so many options, the app could be a little overwhelming for beginning guitarists and pianists.
Sours: https://www.popsci.com/smartphone-music-making-apps/
Now discussing:
There are many ways to record a song with background music or instrumentals. Recording songs has never been easier since we have easy access to various apps and software options. Some methods may require a bit of an investment, while other methods may be free. If you want a high-quality result, then for sure, it will cost you some bucks.
So how do you record yourself singing with background music? To record songs with background music, first, download a karaoke app like SingPlay. Then find your chosen track to download to the app. Finally, open your track through the app and then press record to sing over the track whilst it plays.
I will be including alternative professional methods at the end, too (P.S. – this will cost some bucks, but the end product will be better)
Here are 3 ways you could record a song with background music:
Using only a smartphone.
Using only a laptop or PC.
Using dedicated equipment.
How to Record Songs with a Background Music App?
You can record a song with background music with apps. We recommend using SingPlay. This is the best Karaoke app to record songs with background music.
You can easily do this with apps that would act as a voice recorder with background music for your Android Smartphones or iPhones.
There are plenty of apps that you can sing a song with the music you want as background music.
You will not need anything more than your smartphone to do this. You could potentially use an external microphone so that your vocals sound better.
Record your Song with Background Music on an App
Step 1 – Download App
First of all, you have to download an app to record singing with music – such as "SingPlay" (free) from the Playstore for Android or Appstore for IOS, which you will use to record the song into the background music.
There are other similar apps out there, and you can use any other app if you find something else that you prefer.
Step 2 – Choose Music Track
Now, open the app, and you will see all the music you have on your device. You will see that you can choose any music you like by using different options.
Note: you cannot directly use this music to record as they are not music tracks, and they are the song itself with the vocals and all. What you need is only the instrumental music track or the karaoke music.
Step 3 – Download Music Track
You have to download the music track for the song you like to sing. You can easily find the music tracks online by searching on Google like "karaoke music for ….", "Music track for …." or "Instrumental for…".
Step 4 – Open Music Track
After you have downloaded the track, Open the app and search for the music on the folder you have downloaded it
Click on the Music, and the recording dashboard with the music you have selected will show up.
Step 5 – Record Your Track
Hit the record button, and you can do your thing. You should wear headphones so that you can record better.
And make sure you are recording in a good environment where noise is minimal, or it will ruin your recording very easily.
If you want to do more with your record, like editing and adding effects, then you can download apps like  EZ voice, Voice FX, etc., which can alter or add effects to your original recording. These are third party audio editing tools.
Recording with "Smule"
You might have heard about it. It's a top-rated singing app that is available for both Android and IOS. You can sing solos, duets, even groups if you like.
You can send invites personally or keep them public. There is a free version and a paid VIP version. In the free version, you have limited access to songs.
If you want to sing a song on the VIP list for free, you have to watch some ads, and you will get access to it.
The VIP access price goes like this – $/week, $/month, $/year. With this, you will get unlimited access to the songbook without any interruption from ads.
You can add audio and video effects to your original recordings too. It's pretty much an all in one app for singers.
How to record a song with background music using a Laptop or PC?
All you need is a laptop or PC that you are going to use to record. And you don't need a high spec one too, your personal computer that you have will do the job very well.
The next thing you will need is software for your pc where you can record the song into the background music you like. There are different free and paid software out there that can do this.
But for this, I think you can manage with a free one. You can use Audacity, a free music recording software, which can pretty much do everything that we are talking about and more.
This is how the dashboard looks like –
You can remove the noise, edit, cut, change the amplitude, add multiple tracks together, whether they are original recordings, multiple songs, vocal cords, etc. You will be able to manage audio clips, making the editing process a lot easier.
Of course, it is free too. Just visit their website, and you can download the software for free.
After you have downloaded and installed Audacity, open it, and you can load the music track or the background music you want from the Audacity dashboard.
Then you can press the record button to record the song into the background music track. I suggest using a proper microphone like this USB Microphone if you are going with this method.
Sale
USB Microphone, TONOR Condenser Computer PC Mic with Tripod Stand, Pop Filter, Shock Mount for Gaming, Streaming, Podcasting, YouTube, Voice Over, Skype, Twitch, Compatible with Laptop Desktop, TC30
Plug and Play: With a USB data port, no additional driver is required. TC30 is compatible with Windows, macOS and Linux. Ideal for gaming, podcasting, zoom meeting, streaming, Skype chatting, online conference.
Cardioid Pickup Pattern: The mic has a cardioid pickup pattern and an excellent off-axis suppression function, allowing it to capture more natural sound and suppress unwanted background noise.
Easy to Install: Without any assembly, only need to attach the pop filter to the mic tripod, then it can be plug and play.
It's because the built-in mics won't be that good, and even if you use the mics present at your headphones, the quality won't be that good.
Besides, USB mics are generally not expensive, and you can always add something that will give your recordings a boost.
Warning: Do not forget to hear the background music using headphones while you are recording your vocals. If you don't use headphones, then all the music will get picked up by your mic.
This could ruin your recording, so take care of this too.
By the way, you can record all the instruments using only the mic, audacity, and your pc. The quality won't be at the top, but still, you can see how easy it is to record a song nowadays.
If you don't know where to get the music tracks, check the article on karaoke music websites where you will find some of the best sites – you can even sing online on some of them.
Find out more about recording music on a laptop with a microphone here.
How to do it using dedicated equipment?
To end up with a quality outcome, you will definitely need to invest in professional equipment. Find out our 15 best products I believe you should invest in for your home recording.
Find out more about making your home studio look professional and whether you need professional equipment to start recording.
To professional record a song with background music, we will need the following dedicated equipment:
The first piece of equipment needed is a Digital Audio Workstation (DAW) – like audacity but with more functions and complex in nature. It is used for recording, editing, and producing audio files.
The next piece of equipment you need is an Audio Interface where the analog signals are converted to digital ones. Audio interfaces allow you to record your vocals and background music into your PC or laptop by providing all the required connections for microphones, instruments, and synths.
After the conversion, the signals will go into the Digital Audio Workstation, and you can do any editing to make it better.
You are going to need an XLR microphone too. This type of microphone will be much better than the USB mics. They are used for professional settings. XLR microphones offer a lot more adaptability and customization from being linked through an audio interface.
An extremely highly rated XLR microphone I recommend is the Blucoil MXL It is under $, and the sound quality is phenomenal for the price you pay. If you do not believe me – check out the reviews here.
The mics that you see inside a recording studio are XLR ones. All you have to do is plug the mic into the Audio Interface and start recording using the Digital Audio Workstation.
Find out more about our recommended Audio Interfaces here.
Now all you have to do is load the background music at the Digital Audio Workstation and add a new track where you will be singing. Don't forget to use a pair of headphones to hear the music track.
You can also record a whole band using this setup and create a whole song with the gears. I know this is a bit overwhelming and kind of sounds difficult.
You will need to learn the basics of using the gear and software to record like this.
On the other hand, if you like to record like this and even plan to record songs more professionally, check my post on How to Record a Song.
However, you can go with the first two ways if you want the easy way.
If you want to find out how to make music sound old, read this article here!
For more information, check out this article on whether you can record vocals with a iPhone.
Last update on / Affiliate links / Images from Amazon Product Advertising API
Sours: https://homestudioexpert.com/how-to-record-a-song-with-background-music/
234
235
236
237
238