Rental: 2020 Jeep Gladiator Rubicon #2 – Bozeman, MT
Rugged and ready for just about anything , this new 2020 Jeep Gladiator has been outfitted for your camping adventure with an RLD Design Stainless Steel truck cap and iKamper Skycamp 2.0 4 person rooftop tent. The tent provides comfort and convenience for up to 4 adult campers. Throw a dog bed into the truck bed and your best friend can come too.
*Storage! You can leave your sleeping bags and pillows inside, just push them toward the hinge side when closing so the expandable floor can fold up properly.
*Roomy! Dimensions (Open): 82.6 x 85.8 x 43.3"
*Comfy & Warm! 4.5 cm thick memory foam mattress is 82.6 x 74.8″ (FYI a king mattress is 76 x 80″), with an R value of 6.4
*Easy! Set up & pack up in less than 1 minute
*Durable! Waterproof zippers are ready to handle the elements
*Enjoy the view! Canopied windows and door. Awesome Skyview Window can be unzipped to reveal the night sky.
*Sleep off the ground! Away from the critters or closer to the sky, either way, the durable and safe ladder provides easy access to the tent.
What's included
The Gladiator comes equipped for 2 campers:
*2 Kelty Cosmic 20 sleeping bags or 1 Exped Megasleep Duo 25/40 sleeping bag
*2 Kelty or Exped pillows
*2 Mountain Summit Camp chairs
*GSI Outdoor Compact Camp Table 25
*Camp Chef Everest 2x stove & propane
*GSI Outdoor Pinnacle cookset
*MSR Alpine Deluxe Kitchen Set
*AeroPress Go Travel coffee press
*wash basin, Camp Suds, sponge, microfiber towel
*Black Diamond ReMoji lantern
flashlight
*matches/lighter
*first aid kit
Recommendations
Explore the West! Visit Yellowstone, Glacier, the national forests, and beyond. The Gladiator is ready to travel open highways and backcountry dirt roads to find your perfect camping spot.
Other things to note
Trail driving and off roading is strictly prohibited. Absolutely no smoking. In an effort to keep the Gladiator free of allergens, pets are not allowed in the cab of the Gladiator or the Skycamp tent. They must ride and sleep in the enclosed truck bed.
If your dates are booked, please reach out. We have additional Gladiators available!
If you're looking for a place to stay on either end of your trip, we also have on site lodging available. Message for details!
Meet your host, Sypes Canyon Adventure Co.
Hi!
So glad you found us! We are passionate about camping, road trips, and exploring the outdoors. Our family of 5 and our dogs have logged countless miles exploring the US and Canada with our 30 ft Airstream in tow. We recently relocated from Chicago to Bozeman, MT and want to help you access the beauty and adventure of the West. Please take a look at our listings, and don't hesitate to reach out with questions.
We love to help plan itineraries, give tips, work out logistics, and dream up new adventures. Hoping to to get you out on the open road soon!
Best,
Sara + Nathan
Sypes Canyon Adventure Co.
Owner rules
Pets not allowed
No music festivals
Tailgating not allowed
No smoking
Rates
Minimum stay
3 nights
Refundable security deposit
$1,000.00
24/7 unlimited roadside assistance
Policies
Mileage
100 miles free per day You will be charged $0.35 for every mile over per day.
Owner fees
JR-avl1.1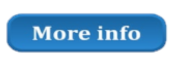 This slideshow requires JavaScript.
Minimum stay
3 nights
Refundable security deposit
$1,000.00
Related
tagged with #JeepAdventure, #JeepAdventures, #JeepGladiator, #JeepRental, #JeepRentals, #JeepWranglerRental, #JeepWranglerRentals, #RentAJeep, #RentAJeepWrangler, #RentJeep, #RentJeeps, Bozeman, Gladiator, Jeep Adventure, Jeep Adventures, Jeep Gladiator, Jeep Rental, Jeep Rental Montana, Jeep Rentals, Jeep Rentals Montana, Jeep Wrangler Rental, Jeep Wrangler Rentals, Montana Jeep Rental, Montana Jeep Rentals, MT, Rent a Jeep, Rent a Jeep Wrangler
Sours: https://www.jeeprentals.com/rental-2020-jeep-gladiator-rubicon-2-bozeman-mt/
As part of our multipart "No Pavement Needed" series we're driving our Mopar-modified 2020 Jeep Gladiator Rubicon, 2020 Ford F-250 Super Tremor with its Carli lift, and our stock 2020 Chevy Trail Boss over Colorado's most epic, high-altitude mountain passes. The trucks prove themselves more than capable in going up and over the Rockies, but that's only half of the overlanding equation. The other part: How comfortable does each truck make living and sleeping for days and nights on the trail.
This video shows off the Roofnest Condor tent that we mounted on a burly Rackstarz Javelina bed rack. The Condor sleeps up to three people comfortably on a 3-inch thick foam mattress, features an insulated hard shell roof, and uses the ladder to prop up half the tent, effectively doubling the size of it. For two people, the Condor's nearly 7×6 feet of surface area inside feels more like a bedroom than a cramped tent. The 50-inch high ceiling allows everyone to sit up right inside, a nice feature when a group is waiting out a rainstorm. Set-up takes less than 5 minutes. Stowing the tent away takes less than 10 minutes. In all the most difficult aspect to the Roofnest — and any rooftop tent, really — is finding a level place to park your vehicle, or leveling it with rocks or leveling blocks.
Roofnest Support System
In the Rockies, rooftop tents appear like weeds every summer. We see them mounted on countless SUVs and a lot of Subarus around our hq. And why not? They're easy to store in a garage during the winter, and when installed on a vehicle, they make an impromptu camping trip easy to consider. One issue: Many OEM roof rails and racks cannot support the weight of a tent (our Condor weighs 135 pounds) AND more than 400 pounds of people sleeping inside. Hence our Rackstarz Javelina rack. It uses three cross bar struts and a center beam to support the tent instead of two pillars/crossbars. The molle panels do double-duty, further securing the crossbars and allowing us to carry extra water and gasoline jugs that screw onto them. The entire system supports north of 1,000 pounds with no issues.
The bed of the truck contains a Mopar-sourced, locking Decked drawer system to stow our recovery gear and provide a durable, flat surface across the truck's bed to hold more gear, such a kayaks, spare tires, or serve as an easy-to-reach staging area for camera gear or other equipment. We spec'd the Gladiator to be rugged and nimble enough to go anywhere, opting not to look into campers like we did for the F-250 with its Four Wheel Camper Hawk, or an off-road camping trailer. So far, the Gladiator and Roofnest set-up leaves us very pleased. No one has had a bad night's sleep yet. Stay tuned to more "No Pavement Needed" adventures
Sours: https://tfltruck.com/2020/09/jeep-gladiator-and-roofnest-tent-turns-overlanding-into-glamping-video/
PLEASE NOTE: This is the 2nd Generation (v. 2.0 model) of iKamper's 4-person Skycamp. Since iKamper's names and version numbers can be confusing, here's a quick breakdown of the current Roof Top Tent options from iKamper:
iKamper Skycamp 2.0 New Design Features
A World Map graphic on the fabric inside the roof of the tent.
Tweaks to the mounting hardware. Skycamp 2.0 can still be mounted on a wide variety of vehicles and roof racks. As always, we can help with iKamper roof top tent installations.
The option to pop open the side windows using the new canopy window poles. Windows of the Skycamp 2.0 have 3 layers: clear vinyl, mesh screen, and a polyester outer layer that can be extended using the provided poles to make canopy windows. 
Ladder rungs are now level to the ground when the ladder is extended to its proper 30° angle, making it more comfortable and safer to climb up without shoes on.
Skycamp 2.0 Shipping and Installation Options
**PLEASE NOTE**Roof top tents are shipped to your nearest local freight terminal. Residential shipping service is available for an additional fee. 
For shipping to Alaska and Hawaii, please contact us for pricing and assistance with shipping.
Many customers choose to pick-up their Roof Top Tents at our San Diego or San Francisco Bay Area Showrooms and take advantage of our installation services. Just bring your vehicle equipped with an appropriate roof rack and we will mount your new iKamper for you! We also sell and install roof racks suitable for off road travel with a roof top tent. Please get in touch to discuss rack systems and installation services tailored to your needs!
iKamper Skycamp 2.0 Roof Top Tent Features:
Comfort and convenience for 2 adults & 2 children, or 3 adults
You can leave your sleeping bags and pillows inside the Skycamp 2.0- just push them toward the hinge side when closing so the expandable floor can fold up properly!
Dimensions (Closed): 54.3 x 85.8 x 12.5" 
Dimensions (Open): 82.6 x 85.8 x 43.3" 
4.5 cm thick memory foam mattress is 82.6 x 74.8" (FYI a king mattress is 76 x 80")
Long ladder: accommodates vehicles with roof-racks up to 90" from the ground
Stainless steel shell locks secure the shell closed when not in use
Set up & pack up in less than 1 minute 
Waterproof zippers are ready to handle the elements
Design, development, and manufacturing certified to international standards for quality (ISO 9001) and environmental management (ISO 14001).
Skyview Window: fall asleep looking up at the stars
Or zip closed a canvas panel if the moonlight disturbs you! 
Skycamp 2.0 Poly-Cotton Canvas Tent Material Information:
Canvas is water resistant, breathable, insulating & long lasting
Poly-Cotton canvas tents are fire retardant (FR) treated to meet CA safety requirements
Made from thick, 30gsm Super Density Poly-Cotton Canvas
iKamper's Poly-Cotton canvas tent is breathable (reduced condensation) and insulates very well. You won't get as hot on a warm day in your Skycamp 2.0, nor as cold when it is chilly.
Thickness of fabric means not just better insulation properties, but also less loud flapping of tent material in the wind, so you can enjoy a quiet night camping if there's a breeze.
Canvas fabric lasts longer and is more resistant to harmful UV rays than synthetic materials.
Poly-Cotton canvas is water resistant, but care should be taken to dry out the material before closing the Skycamp 2.0 to avoid mildew.  
iKamper Roof Top Tent Warranty:
iKamper will replace any defective parts for the first 2 years free of charge
After this 2 year period (for an additional 3 years), any replacement parts will be sold at the minimal cost- the cost of production.
Why shop for an iKamper Skycamp 2.0 Roof Top Tent from a local off-road adventure gear outfitter?
Rhino Adventure Gear is proud to have been the first official US-based distributor of iKamper Roof Top Tents. We continue to offer premiere customer service and invite you to take advantage of the following benefits of purchasing your Skycamp 2.0 Roof Top Tent from a local California company.
Come to our San Diego and San Francisco Bay Area Showrooms and see the iKamper 2.0 Roof Top Tent 'in the flesh'. Kick the tires. Feel the fabric. Climb the ladder! Bring your whole family along and see how you'll fit.
Learn how to open and close the Skycamp properly- try it for yourself! We'll make sure you know all the tips to use your Roof Top Tent safely and effectively.
We are a local, family owned US-based business. We're easy to get a hold ofand happy to speak with you and address any questions you may have about roof top tents, roof racks and more.
We've personally installeddozens of roof top tents in our California shops and can properly fit your new iKamper Roof Top Tent to your vehicle.
We are authorized Rhino-Rack distributors as well. We have many roof rack options available and will give you our frank, professional advice to insure a safe installation.
Choose from two Shell material options for your iKamper Skycamp 2.0 Roof Top Tent: 
Standard Fiberglass Shell (Black or White)
Strong, light weight, high-gloss, and aerodynamic- fiberglass has been the go-to shell material for hard shell roof top tents for decades
The fiberglass shell of the Skycamp 2.0 is constructed of dual layers of fiber-reinforced plastic, with a thin layer of air trapped between the double layers of the shell. The double-wall shell design offers superior insulation, which reduces condensation and keeps your tent more comfortable
Choose between black or white, whatever goes better with your vehicle and accessories. 
Each shell is hand inspected for flaws before shipping
Line-x Coated Fiberglass Shell ("Skycamp Rocky Black")
Line-x is a durable, long-lasting, spray-on protective coating that is often used for bed-liners of trucks and utility vehicles.
Provides matte black finish
Helps protect your Skycamp 2.0 Roof Top Tent from scratches and impact damage during off-road driving through overhead brush.
Line-x provides UV-protection insuring that the fiberglass shell is protected from long term exposure to possibly harmful UV-rays 
iKamper Skycamp One Minute Set Up Features Video
Video Credit: iKamper.
Please note the iKamper Skycamp featured in this video is the 1.0 model, not the new 2.0 model, so new features are not displayed in the video. See the product photos for details on the appearance of the Skycamp 2.0. 
Sours: https://www.rhinoadventuregear.com/products/skycamp-by-ikamper
Why I Changed to the iKamper - from the other brands I've used...
.
Jeep gladiator ikamper
.
Why I Changed to the iKamper - from the other brands I've used...
.
Similar news:
.
235
236
237
238
239