10 Options for the Best Procreate Chain Brush, Free and Paid
10 Best Procreate Paper Textures (Free and Paid Options)
If you're looking for a new brush to use on Procreate, you are in the right place, as we are going to provide a list of 10 Procreate paper texture free and paid brushes.
I'll be going into the best options available on Etsy, Design Cuts, Creative Market, including a couple of options that are free and available from Pixel Buddha and Envato Elements.
There's so many to chose from these days it's hard to pinpoint which is the best for your needs. 
Maybe you're looking for something to suit your professional needs or rather just a purely fun creative outlet.
By narrowing it down to 10 options, I hope to cover every desire and need you may have.
I try to cover the many styles while still offering brushes that are more for the professional.
In this article, I'll give an overview of each product and include the links to find them yourself, as well as a general description, so you don't need to pursue further research.
As long as you have an Apple Pen, Procreate, and an iPad, the options on this list will fit your needs.
Buying one of these options will set you for life.
Moreover, purchasing a number of these packages can be mixed and matched to fit your every need.
Now with that, let's get into it.
---
1.Procreate Paper Textures + Watercolor Brushes
Download Now!
The creator of this set is Tsvetka.
She created this set with the hope of having tools that will make artworks closely resemble traditional watercolor.
She made this possible by creating an impressive set that includes 40 paper textures in high and low resolutions.
Moreover, it also offers 24 watercolor brushes and 26 watercolor stamp brushes.
Amazing, right?!!
She is also proud that all the tools included in the set have been tested.
The next best thing to do now is to get this set asap!
Pros & Benefits:
Includes a wide variety and an enormous number of paper textures
Offers paper textures in both high and low resolutions
Has a complete set of watercoloring tools to to get you creating art right away
Download Now!
---
2. Pixel Buddha Halftone Brushes Vintage Comic Book Style
Download Now!
These brushes offer you the perfect option to create your comic book.
With so many different brushes included, you have almost too many options.
Super easy to use options, you probably won't need to reach out to the author for help, but you can, included also is a help file that can answer any question you may have.
This is a great option to use on collages, presentations, book covers, stationery designs, and of course, working on your new comic book.
Surprisingly, these weren't the brushes used in Stan Lee's days.
The realism involved is unmatched.
A fun option to relieve you from any serious professional design you've been working on throughout the day.
Pros & Benefits:
Perfect for the comic book designer, while not limiting, you can use them for anything from book covers to collages
Help file included aiding in any problem you may encounter right off the bat. You can still reach out to the author if you need more help.
With 51 brushes, you can easily work on projects beyond the advertised Comic Book style. Your options are endless.
Download Now!
---
3. CoolDigiTool Paper Textures: 50 Procreate Brushes
Download Now!
Now, this is the most expensive option of the best available choices on Etsy, but at the same time, you get a lot for what you pay for, coming in with 50 different brushes.
It's a best seller on the Etsy market, so you can easily find support from other users on the market in case you run into trouble with the download or the nuances to the use of the brushes.
At the same time, the author is always there to lend a helping hand.
Even before purchasing the brushes, you can see in the provided images exactly what you'll be receiving, including the extra "torn edge erasers."
There is a bonus color palette to help you determine which brushes will go well with which colors because everyone knows that with different texture brushes, any color just won't do.
This package of brushes can be used by anyone, offering the obvious professional needs to help with stern focused designs or to just goof around and be able to make something for your creative fulfillment.
Pros & Benefits:
Well rounded to fit any need, perfect for any art class and any professional art task
A best-seller on the Etsy market, so you know it comes from a trusted brand with support if needed
So many options you can try just about anything creatively, without sacrificing your needs as a professional
Download Now!
---
4. Alaina Jensen's Procreate Megabundle
Download Now!
This is one of, if not, the best brush package on Etsy or Creative Market.
It comes with over 800 texture brushes, 730 stamp brushes, and over 150 dynamic style brushes, including three color palettes and 275 bonus textures.
The author of this package offers their support happily, "very happy to help," which offers a Facebook group among other artists so you can make connections just through purchasing this package.
A good package for someone who is trying to turn a hobby or amateur pursuit into a professional career, with the ability to have so many brushes, this is another package meant for everyone.
The most expensive option on the whole list is held in the Creative Market.
It's something where you get your money's worth.
Pros & Benefits:
A massive bundle, coming over 800 brushes, making it possible for every type of user to fit their need
Great customer support, whether through a connected Facebook group or via the owner of the package you can get answers quick
A well-rounded package where you can get any style you are looking for, with many different color palette options and bonus textures, this offers more than you bargained for
Download Now!
---
5. Procreate Brush Procreate Paper Stamps
Download Now!
A good, well-rounded package with 30 different paper stamps, and a best-seller at that, gives you plenty of diversity and options to get the task at hand complete.
Between watercolor backgrounds and the canvas variety, you can be sure to find whatever option to guarantee happiness.
The textures are made by hand by the author, having spent much time creating them from handcrafted papers.
The author has realized that while some other packages include more brushes, this one has been carefully curated, understanding that you're probably only going to be using a handful anyway.
Designed for those in the market for quality, not needing over 50 different options, valuing quality over quantity.
Pros & Benefits:
Quality beats quantity in this package. Having been created to eliminate the need for excess unused brushes, the 30 you get here are some of the finest
Truly custom watercolor and canvas backgrounds enable you to paint more natural and organic landscapes and scenes
One of the simplest of the products offered on the list, many reviews give praise regarding its ease; and if for some reason you need help, the author is there for you
Download Now!
---
6. Inky Pixels Pen Drawer Procreate Brush Set
Download Now!
This is a kit inspired by an artist, having taken the lettering and calligraphy pens and uploaded them to work on Procreate.
This comes with 30 brushes, all centered around the genre of lettering, calligraphy, and drawing, mainly popular options when it comes to non-digital options.
Everything from thick marker style lines to micro fine line work, you can get done just about anything.
Also included are 12 paper textures, all high resolution, and a pretty expansive variety considering there are only twelve to choose from.
While inspired by artists, the professionalism and ability to use these pens for anything that goes beyond proper 'text' are not surpassed.
Pros & Benefits:
Great for those working on lettering, calligraphy, or any type of typing; a great variety for any text you want to create
Can be some of the most realistic looking type considering they come directly uploaded from the use of real pens
The author of the package offers great support for any customers, as evidenced in the reviews
Download Now!
---
7. Live the Adventure Supply Co. Paper Texture Brushes
Download Now!
This has got to be the best option for those looking for paper texture brushes, several high-resolution paper brushes.
Coming with 15 brushes, these provide an unmatched realism.
You can easily forget that you're even on a digital platform.
When using lettering, you can easily fill in any letter with the number of paper texture options giving everything you draw a great or different texture.
One of the cheaper options on this list, you still get more than your money's worth.
The author is there for support and questions while at the same time, not needing much assistance.
A very straight forward and cut and dry package, it is not to be taken lightly as there are plenty of options for the professional artist.
Pros & Benefits:
A great option with many different brushes to choose from, all different kinds of paper textures; great for an all-around artist-professional or free time fun
Good to get a visual on what you are buying beforehand, giving you a photo of each texture on the package sale page
Easy to work with the author in case you need support in a download or just having trouble with the consistency of the brushes
Download Now!
---
8. Frankentoon Crayon Procreate Brush Pack
Download Now!
Great for cartoons, for your kids to play with, and even for yourself whenever you want to just explore your past and play around.
Soak in the nostalgia and draw silly caricatures for your family and friends as if you were back in grade school, passing notes in class.
Even when you are just trying to add some grain to your drawings, these crayons are perfect and always there for you.
It comes with 15 different brushes, beyond the scope of color (although it does come with 29 different color swatches), including chalk, shading, and waxy brush styles.
No complaints from anyone in the comments section suggests that the product is great right from the get-go.
Pros & Benefits:
Great for the inner kid in you, you can play around for hours with these and lose track of time, and great for you actual kid if they want to draw while in a place without the proper materials
Many different options allow you to try and an endless amount of new things without having to wear through sheets of paper, instead of being on your iPad
Able to just try a retro style or follow a vintage theme, this would be a great package for someone just looking to flair things a bit
Download Now!
---
9.Insalata Illustrata Fine Art Paper Procreate Brush Set
Download Now!
A fine art collection great for working with proper art design, a variety of different types of paper allows you to frame any type of photo and make it look classy.
Everything from a watercolor paper of different concentrations to parchment paper to a variety of recycled papers, you have an endless supply of creative directions.
You get a total of 32 different selections, with each one being distinctly different from the other you always get the chance to try something new.
The author of the package is responsive to reviews and questions and can help with whatever problem you run into.
Pros & Benefits:
A great opportunity for professional photographers to be able to have a supply of great backgrounds, giving the chance to display many options for clients to be happy
An expansive package where you can try so many different things, great for image highlighting image composition and photographs
Another responsive author who is there to help and can give direction on any issue you face throughout your use of the package
Download Now!
---
10. Saachi Singh's 20 Free Paper & Canvas Textures
Download Now!
This is a free option ranging in mid-tones for wanting to work in a variety of relaxing environments.
These textures would be great to create more balance in your high contrasting images, implementing them in many different ways.
Use them around flowers or sunrises, great to practice your work on contrasting and finding the proper balance in your pictures.
Great to get your feet wet with different kinds of paper textures to experiment with, everything from canvas paper to brown recycled paper to aged parchment paper.
Pros & Benefits:
Great for beginners working on color theory and its impact on color balance and contrasting
A good author who honestly describes what you are getting with this package and where you can reach out to receive assistance
A good free package that gives you great fundamentals paper and canvas textures so that you can practice or perfect the works of art you have
Download Now!
---
Runner-up: George Brush.club's Texture Pack: 25+ Paper and Canvas Texture Images 
Download Now!
These come in a predominantly grayscale; however, they still have most kinds of paper textures you would be needing.
The same applies to canvas textures.
These are classic textures that you would expect and want out of a free package.
The grayscale gives you the best opportunity to make things more dramatic or serious. 
Looking to work on some headshots, this would be your best bet.
While you practice using color better, you can use these grayscale textures to help you practice with the lighting and shadowing.
Make all your adjustments with these gray colors and then be able to shift it to color if that suits you. 
With how many options you have here, you can easily make it a simple transition.
Pros & Benefits:
Gives you the flexibility to learn more, especially in the realm of lighting and shadowing
Good practice with the black and white allowing you to get away with more as you practice your technique
Great for beginners as you practice as well as the ability to use so many different textures and work out your kinks
Download Now!
---
Final Thoughts
These products are great and offer a versatility that many other brush sets don't even consider offering, from every kind of style.
Every single one of these brush sets comes in a .zip file and is completely compatible with Procreate.
The only other thing you need is an Apple Pen and an iPad.
With many options out on the market, this list narrows it down to the best of the best, specific to any style you want to pursue whichever task you have on your plate.
Whether you're a professional looking for a variety of brushes to conquer any task or whether you're a creative looking to make something fun and whimsical, this list should have covered every option.
I hope you got what you needed out of this article. 
With these options, it may be of interest to you to try and combine a couple because let's be honest, who doesn't want the full capabilities these packages offer.
For more helpful articles on Procreate, do check our list below.
How To Stream Procreate
10 Best Wood Texture Brushes for Procreate(Free and Paid Options)
How to Use the Procreate Brush Settings
Sours: https://delightfuldesignstudio.com/procreate-paper-texture-free/
[Paid] Magic Paper for Procreate
Introducing Magic Paper for Procreate! Created from dozens of handmade and hand-painted real-life textures, Magic Paper just might change the way you use Procreate.
Magic Paper is that "something special" that has been missing from digital art. Open a Magic Paper file, and anything you draw will look and feel magical. More specifically, Magic Paper is 25 textured canvases and 10 specially developed brushes that will allow you to create beautiful and unique works of art with photo-realistic textures. Get the look of real-life physical media, digitally, right in Procreate. Create realistic watercolor style paintings in Procreate, artwork with realistic paper textures, dynamic washes, and so much more.
I created Magic Paper specifically to make digital art-making a more joyful experience. Seriously, the feeling you get when using even making simple marks is incredible.
The best part is that it's SO easy. Open a file and start making digital art like you always have, utilize layers, masks, and all your favorite digital tools and techniques. And better yet, you can use Magic Paper with ANY BRUSH in your collection! Play and experiment to find your favorite brush and paper combo. Or use the included Magic Brushes, developed to create a painterly look and harness the textural and multi-faceted power of Magic Paper. You will marvel at the many different effects you can achieve!
Brushes on Creative Market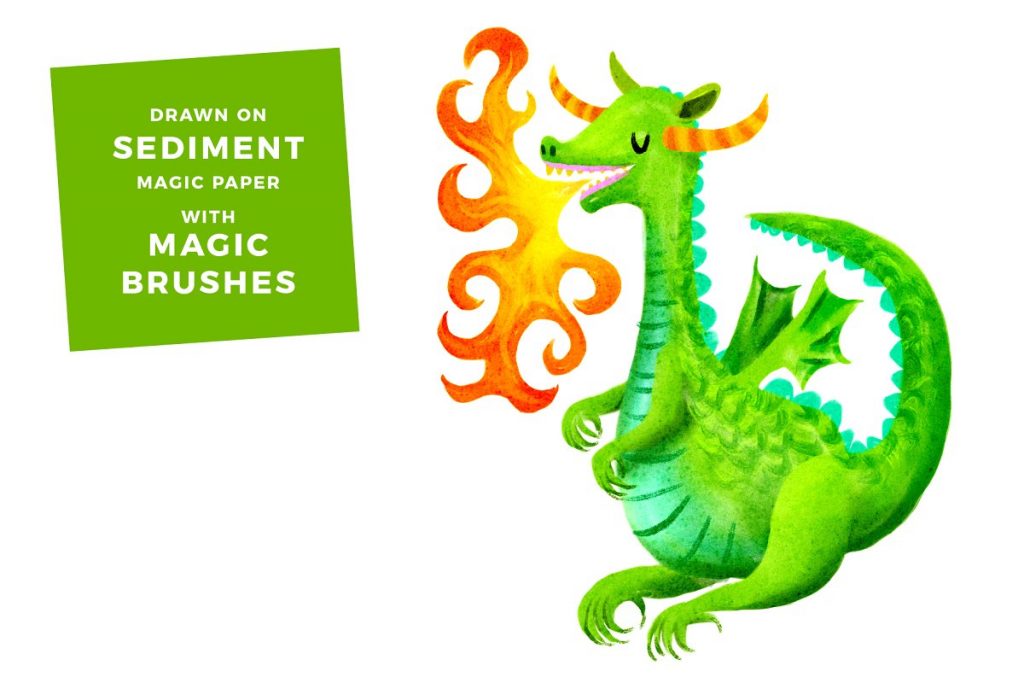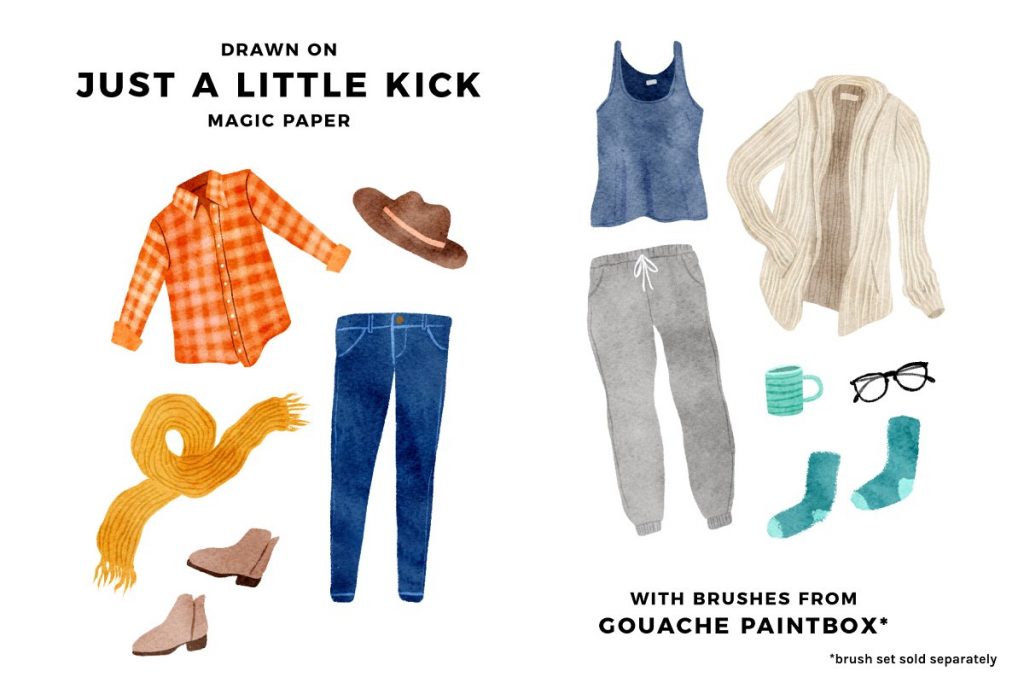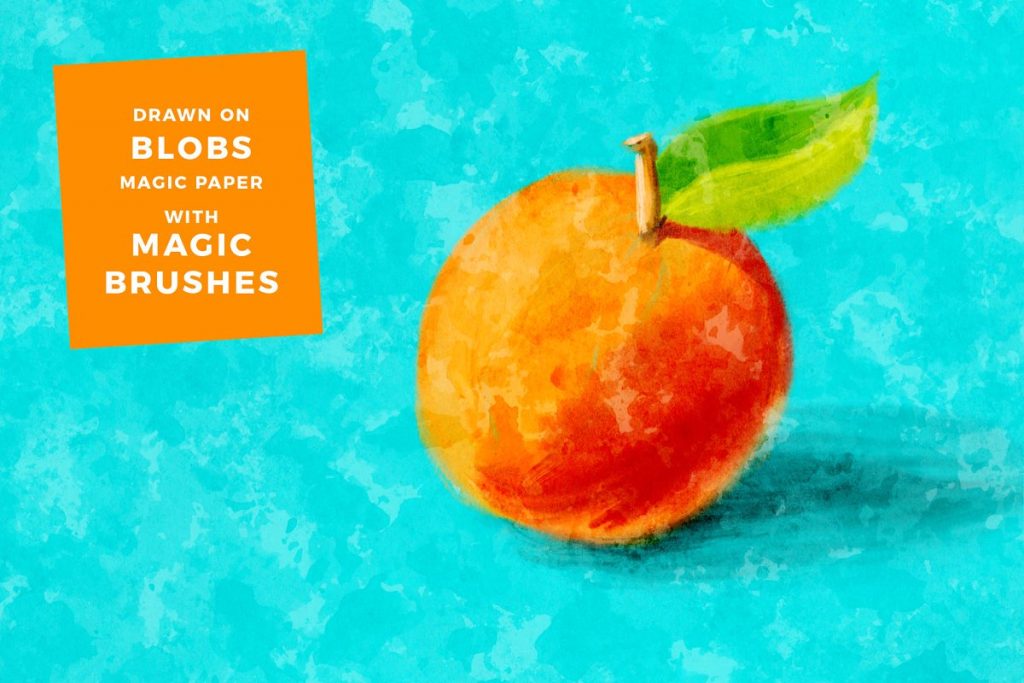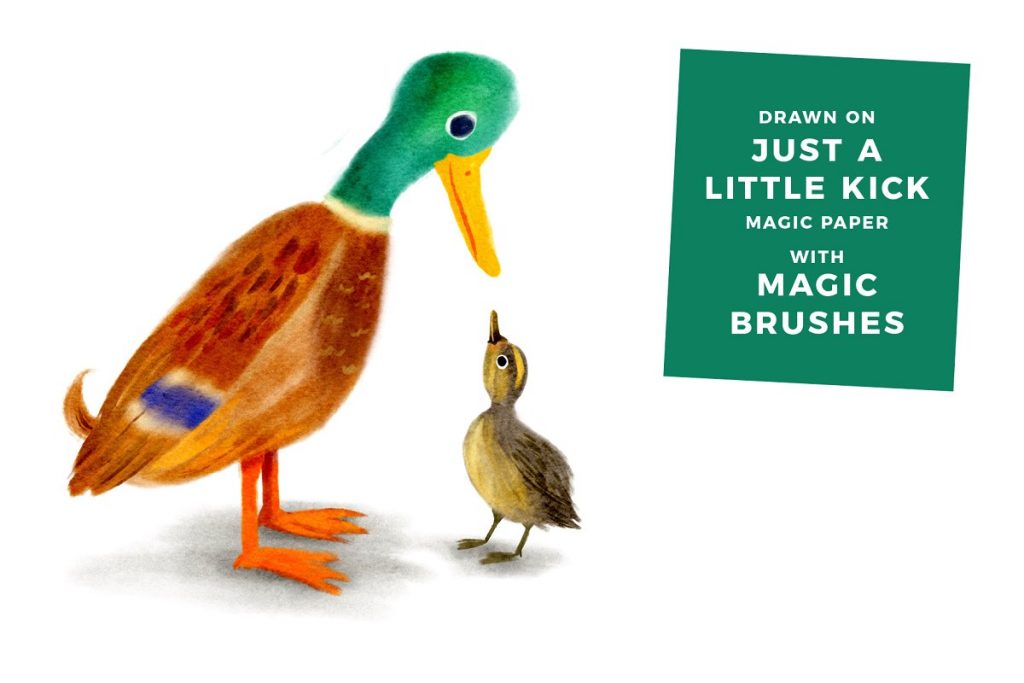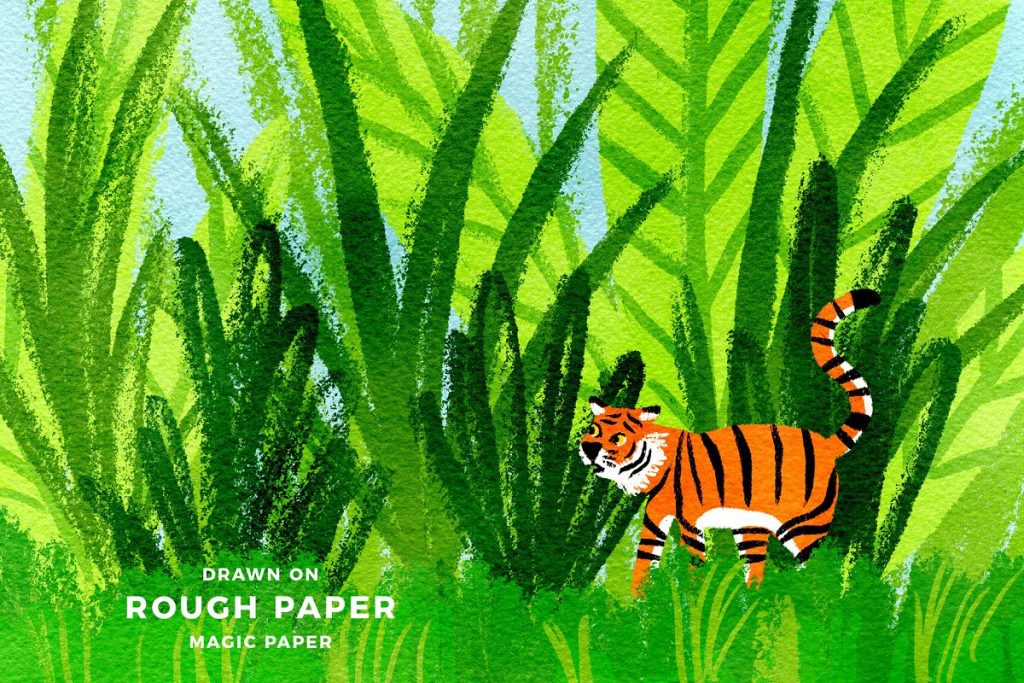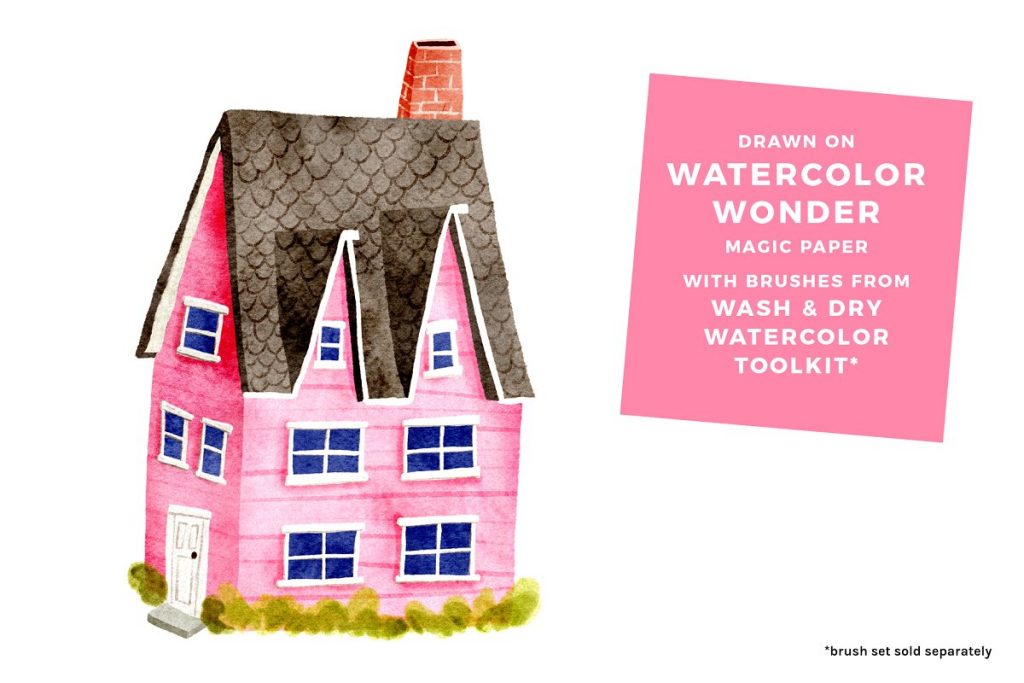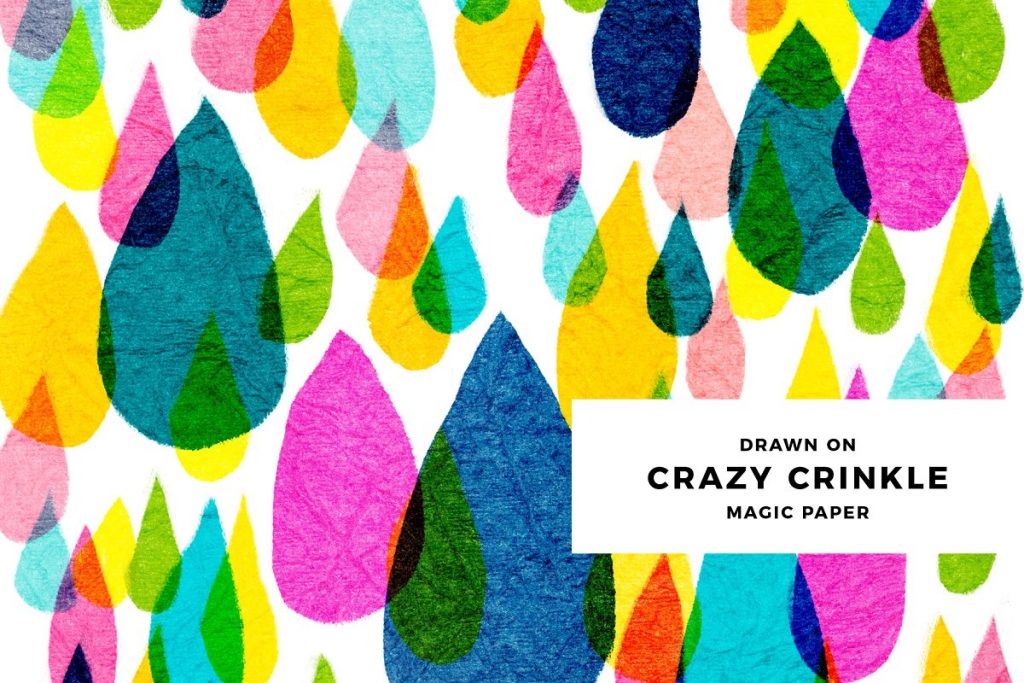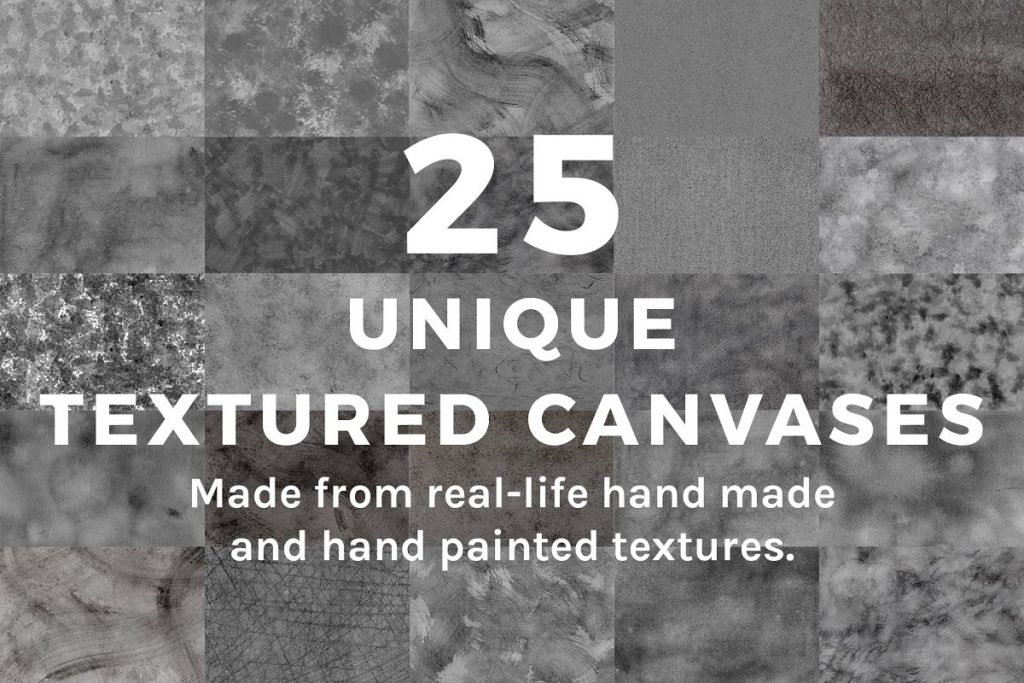 Brushes on Creative Market
Sours: https://procreate.brushes.work/paid-magic-paper-for-procreate/
How to Change the Paper Color in Procreate
In this blog post, we will be going over how to change the paper color in Procreate. Changing the paper color is one of the simplest ways to change the feel of your work with very little effort involved.
For this tutorial, we'll be using our Phantom Paper pack for Procreate (but this technique applies to changing the color of any paper texture).
The pack has a wide variety of paper styles but we kept the paper it's natural colors so you have a solid base for your art.
how to change the paper color in Procreate
Select the layer with your paper texture.
Tap the Adjustment Icon in the upper right of the screen and then select Hue, Saturation, Brightness.
Adjust the hue and saturation sliders until you get the color you're looking for.
Procreate makes it easy to adjust the color of your paper texture. You can easily change it without any unwanted consequences or effects on you work.
Experiment with this on any paper texture in your next project!
Sours: https://www.retrosupply.co/blogs/tutorials/change-paper-color-procreate
Paper Effect - Procreate Tutorial (Plus Free Brushes)
Introduction: Using Paper Texture Brushes in Procreate
In this tutorial I'm going to show you how to use Paper Texture brushes in Procreate to get a variety of effects. I'll be showing you how to use a texture brush to create a variety of paper finishes across your entire canvas, and also how you can use the brushes to apply texture in specific areas of your canvas.
Procreate is a drawing app for the iPad. It's best used with an Apple Pencil, but you can also draw with your fingertips. An Apple Pencil will be a bit less frustrating, and will allow you to draw with greater precision.
In this tutorial, I'll be using a set of paper texture brushes that I made. If you like them, they're available for sale on my website, but you can also follow this tutorial if you've bought texture brushes elsewhere or made your own.
Supplies
iPad suitable for running the Procreate app
Apple Pencil
Procreate app
Procreate paper texture brushes made with repeating patterns
Step 1: Installing New Brushes in Procreate
Procreate comes with a large selection of brushes already installed, and it's very easy to install third party brushes you've bought elsewhere online.
Simply download the brushes to your iPad, unzip the file if it's compressed, then tap on the brush file. Your brushes will automatically open and install in the Procreate app.
You then be able to see your paper texture brushes in the "Brush" menu.
Step 2: Creating a Natural Look Paper Background
You can add a paper texture to your Procreate project before or after creating your drawing. In this example, I've already made my drawing and will be applying the paper texture layer to it.
To create a natural looking paper background, tap the "Layers" menu and hit the "+" button to create a new layer. If it's not already there, drag this layer to the top, above all other layers.
Tap on the "N" to open up the layer setting menu. "N" stands for "normal", and is the default blending mode for your layer. Scroll through the list of blend modes and select "multiply". With this setting, any white areas on the layer remain transparent, and any darker areas multiply with the colours below and become darker, giving the appearance of tone and shade.
Open up the "Colour" menu and pick a colour for your paper. For natural looking papers, I recommend a light fawn shade, but experiment to see what works for you.
When you're ready, colour across your canvas with your Apple Pencil. My paper texture brushes are very large, making it nice and quick to fill the whole canvas, but you can adjust the size and opacity of the brush as you please.
Step 3: Examples of Different Paper Textures Applied to a Canvas
Paper textures vary wildly depending on the kind of paper you choose. In traditional art, the paper texture impacts how you make your art, but in digital art, you can use any kind of paper texture to adjust the look of your drawing.
Scroll through the images in this step to see how different paper textures applied using the settings in the previous step can add to an image.
Step 4: Using Paper Textures Designed for Darker Colours
Several of the paper textures in my pack are designed to be used with darker colours.
Contrary to using textures meant for lighter coloured papers, you may find it best to use these papers on the bottom layer of your project.
After dragging my paper layer underneath my image, I added a new layer just above it that gave my dove a white base to help the transparent colours in my image stand out from the dark background.
Step 5: Using Paper Textures in Selected Areas of Your Image
To apply a paper texture to only one area of your image, you can use a Clipping Mask layer.
Create a new layer above the one that you want to apply the paper texture to, then click on the layer again and new menu will expand out beside it. Choose "Clipping Mask" from this menu. This option creates a mask on any areas of the layer it's applied to, and your paper texture will only stick to those areas where you've drawn something.
Using this option you can layer up textures over a shape to make some really interesting, fun and creative effects.
That's it! Go make some art!
Be the First to Share
Did you make this project? Share it with us!
Recommendations
Organization Contest

Robots Contest

Pumpkins & Gourds Speed Challenge
Sours: https://www.instructables.com/Using-Paper-Texture-Brushes-in-Procreate/
Procreate paper brushes
.
New Watercolor Paper Textures for Procreate
.
Now discussing:
.
263
264
265
266
267