Army Community Service-Relocation Readiness Program reduces PCS stress
FORT CAMPBELL, Ky. – When Pfc. James Barber, 160th Special Operations Aviation Regiment, arrived at Fort Campbell last month with his wife, Savannah McMahon, they had lodging on post, but no crockpot to cook chicken noodle soup in their new home.

A quick trip to the Army Community Service-Relocation Readiness Program and its large Lending Closet March 16 solved that problem and also provided them with a few other basic household items until the two 19 year olds can get on their feet.

The Lending Closet, located inside ACS at 1501 William C. Lee Road, is just one of the many services the Relocation Readiness Program at Fort Campbell offers for Soldiers and their Families who are arriving or leaving Fort Campbell for a permanent change of station, said Connie Silk, ACS-Relocation Readiness Program manager.

The program was established to reduce stress Soldiers and Families feel when moving, whether it's inbound or outbound, Silk said.

Barber and McMahon met with Silk for one-on-one counseling, something she suggests all newcomers do, especially those new to the Army and its way of life. She might not have answers to all questions, but she has a vast network of resources from other Fort Campbell agencies, other installations and surrounding cities and counties.

"You want Soldiers and Families to get the right information from the right resource partners, so we network and have partnerships with them," Silk said.

Soldiers and Families shouldn't wait until they arrive at Fort Campbell to take advantage of some of the resources provided by the Relocation Readiness Program, she said.

A Soldiers reassignment processing begins upon receipt of assignment instructions, and ends with the issuance of PCS orders in accordance with Army Regulation 600-8-105 The ACS-Relocation Readiness Program emails the Soldiers on assignment, a separate email, she said. Soldiers will receive an email with information about the program, its offerings and an invitation to register to attend the weekly Smooth Move Orientation, Silk said.

Depending on whether a Soldier is going overseas or staying stateside, the team can work to provide them the information they need to know about PCS travel, housing, per diem allowances, and screening that is required for Family members and who can assist with requesting command sponsorship approval for overseas assignments.

Soldiers and Families also are emailed an Automated Welcome Packet for the new duty station or if arriving, for Fort Campbell. The packets also are available online and include information about check-in procedures, housing, employment, education, medical and dental services, directory of services and the local community, Silk said. The automated welcome packets can be found at https://installations.militaryonesource.mil.

A postwide interactive Soldier and Family Orientation for Newcomers is hosted 9:30 a.m.-2 p.m. at Cole Park Commons, 1610 101st Airborne Division Road.

The Newcomers' Orientation is an interactive orientation for the command team to welcome and inform newly arrived Soldiers, civilian employees and their Family members of the many support services available on Fort Campbell and the surrounding communities. In partnership with Kalsu Replacement Company, new Soldiers in-processing attend the orientation. Married Soldiers are encouraged to invite their spouse to attend the Newcomer's, she said. The spouse has the opportunity to network with other spouses, connect with the Spouse Career Center for employment, housing on their permanent home options, and learn of the medical support on Fort Campbell.

In addition to obtaining information at the ACS building, which reopened to the public March 16, clients can arrange to visit the Lending Closet, Silk said. Basic items for loan include dishes, pots and pans,
sleeping mats, folding tables, chairs, car seats, irons, toasters and coffee pots, along with utensils. The items are loaned to the Soldier and Family member for 30, 60 or 90 days.

"We got a crockpot, a mixing bowl, chairs, table, a skillet … all kinds of stuff," said Barber, as he and McMahon loaded their car trunk with folding chairs and a box of kitchen gear. "It will help until we can get settled."

Barber, from Colorado Springs, Colorado, just finished advanced individual training at Fort Eustis, Virginia. This is his first duty station, so the couple is still gathering everything they need.

"My mom told us about it because my dad is retired Army," McMahon said. "It will help us get on our feet easier."

Soldiers who have already packed up to go to another duty station also can borrow items for the several days they may spend waiting to leave.

The ACS-Relocation Readiness Program also offers citizenship classes to Soldiers and Family members who are working to become naturalized U.S. citizens, Silk said. Classes are hosted twice a month and registration is required.

For more information on relocation assistance, to schedule an individual counseling session, register for the classes the ACS-Relocation Readiness Program offers, or set up an appointment at the Lending Closet, call 270-798-6313. To view the scheduled classes, visit ACS @FortCampbellACS.
| | |
| --- | --- |
| Date Taken: | 03.26.2021 |
| Date Posted: | 03.26.2021 14:13 |
| Story ID: | 392390 |
| Location: | FORT CAMPBELL , KY, US |
---
---
PUBLIC DOMAIN
This work, Army Community Service-Relocation Readiness Program reduces PCS stress, by Stephanie Ingersoll, identified by DVIDS, must comply with the restrictions shown on https://www.dvidshub.net/about/copyright.
Sours: https://www.dvidshub.net/news/392390/army-community-service-relocation-readiness-program-reduces-pcs-stress
Similar places nearby
0.61 km

Delta Company, 21st Engineer Battalion - Comanche

Bldg 6912 30th St, Fort Campbell (KY), 42223, United States

Government Organization, Community Organization, Engineering Service

0.79 km

Fryar Stadium

5666 Wickman Ave, Fort Campbell (KY), 42223, United States

Outdoor, Recreation & Fitness, Community Organization

0.83 km

Exchange

2840 Bastogne Ave., Fort Campbell (KY), 42223, United States

0.87 km

Fort Campbell Fire and Emergency Services

1747 Kentucky Ave, Fort Campbell (KY), 42223, United States

Government Organization, Community Organization

1.03 km

Fort Campbell EMS

2575 Screaming Eagle Blvd, Fort Campbell (KY), 42223, United States

Ambulance & Rescue, Community Organization

1.43 km

Fort Campbell MWR

5663 Screaming Eagle Blvd, Fort Campbell (KY), 42223, United States

Community Organization, Government Organization

1.53 km

20th Replacement Fort Campbell Ky

Fort Campbell (KY), 42223, United States

Community Organization, Armed Forces

1.74 km

Wassom Middle School

3066 Forrest AVE., Fort Campbell (KY), 42223-5214, United States

School, Community Organization

1.78 km

CrossFit Battlefront

3932 Indiana Avenue, Fort Campbell (KY), 42223, United States

Gym/Physical Fitness Center, Community Organization

1.83 km

USO Fort Campbell

6145 Desert Storm Ave., Fort Campbell (TN), 42223, United States

Non-Profit Organization, Community Organization

1.89 km

Rakkasan Retention

3 BCT, Fort Campbell (KY), 42223, United States

Community Organization, Government Organization

1.93 km

160th Special Operations Aviation Regiment (Airborne) Recruiting Team

BLDG 2994 Kentucky Avenue, Fort Campbell (KY), 42223, United States

Government Organization, Community Organization

1.95 km

Oak Grove Police Department

152 State Line Rd, Oak Grove (KY), 42262, United States

Law Enforcement, Community Organization

2.28 km

Fort Campbell Directorate of Emergency Services

6931 Desert Storm Ave, Fort Campbell (KY), 42223, United States

Government Organization, Community Organization

2.58 km

Fort Campbell Dental Activity

HQ Bldg 2441, Fort Campbell (KY), 42262, United States

Dentist, Government Organization, Community Organization

2.63 km

No Slack Battalion 2/327 (Official)

2nd Battalion, 327th Infantry Regiment Bldg 3763, 53rd St, Fort Campbell (KY), 42223, United States

Government Organization, Community Organization

2.84 km

Fort Campbell Family Child Care

5668 Wickham Ave, Fort Campbell (KY), 42223, United States

Community Organization, Government Organization

3.18 km

HHC 1BCT

Fort Campbell (KY), 42223, United States

4.56 km

Oak Grove Community Center

1705 Thompsonville Ln, Oak Grove (KY), 42262, United States

Outdoor, Recreation & Fitness, Community Organization

5.34 km

Fort Campbell OSC Craft Fair

Walter Garrett Ln, Oak Grove (KY), 42262, United States
<!— google_ad_section_start —> <!— google_ad_section_end —>
Sours: https://yellow.place/en/army-community-service-acs-3-fort-campbell-tn-usa
Fort Campbell Army Community Service to hold Military Saves Week free events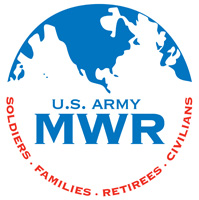 Fort Campbell, KY – Army Community Service Financial Readiness will observe Military Saves Week by holding a series of free events designed to offer you the resources to make sound financial decisions February 23rd-27th.
Military Saves, a component of the nonprofit America Saves and a partner in the Department of Defense's Financial Readiness Campaign,  seeks to motivate, support, and encourage military families to save money, reduce debt, and build wealth.
The research-based campaign uses the principles of behavioral economics and social marketing to change behavior.
Military Saves encourages all service members, their families, and civilian employees to take the Military Saves pledge and for organizations to promote savings year-round and during Military Saves Week.
Savers who take the pledge can opt to receive a monthly e-newsletter from Military Saves, as well as a quarterly e-newsletter from America Saves.  Military Saves also works with FINRA Investor Education Foundation, the defense credit unions, military banks and other non-profit organizations to promote savings and debt reduction.
Events
February 23rd
10:00am — Military Saves Kickoff Ceremony
10:00am to 11:00am — Free Seminar: Investing in Your TSP
February 24th
10:00am to 11:00am — Free Seminar: Income Taxes – Save Money
1:00pm to 2:00pm — Free Seminar: Principles of Investing
February 25th
9:00am to 11:00am — Free Seminar: Money Management
1:00pm to 2:00pm — Free Seminar: Military Retirement & TSP
February 26th
8:00am to 9:00am — Commissary Tour (meet at Commissary Parking Lot)
February 27th
10:00am to 11:00am — Free Seminar: Saving and Investing
11:00am to 1:00pm — Military Saves Information Table at the Main Exchange
All events will be held at Building 5662 unless otherwise stated.
You can find more information about Military Saves Week at www.militarysaves.org .
For information or registration, please call 270.798.5518.
Sours: https://www.clarksvilleonline.com/2015/02/15/fort-campbell-army-community-service-hold-military-saves-week-free-events/
LIVING ON AN ARMY POST - LIVING AT FORT CAMPBELL
Fort Campbell Army Community Service Newsletter October ...
FortCampbellArmyCommunityServiceNewsletterOctober/November/December 2011

In This Edition

ACS Celebrates the

Holidays

Making Relocation a

Positive Experience

I'm Dreaming Of a

Green Christmas

Exceptional Family

Member Holiday

Activities

Holiday Travel with

your Exceptional

Family Member

National Disability

Awareness Luncheon

and Exhibit

Family Employment

Readiness Program:

"Be In The Know"

Military OneSource

4th Brigade Special

Troops Battalion

"Big Bash"

Handling Holiday

Stress

ACS program service

provider numbers

ACS Chief's Corner

1

2

3

4

4

5

6

7

8

9

10

10

By Kevin Smith Sr.

Outreach Program Coordinator

The ArmyCommunityService Staff begins the Holiday Season by celebrating our Soldiers and Families. We take this

opportunity to reflect on the sacrifices that our Soldiers and Families have made for the past 10 years. We honor their

unwavering and selfless dedication to our country. We cannot thank them enough for what they have sacrificed in defense

of protecting our nation and our freedom.

We give to our

Soldiers the gift

of respect

because they

are ready to do

what is

necessary to

secure our

nation's safety

which allows us

to sleep at

night. We also

never forget the

Families who

wonder if their

loved ones will

make it through

the night.

The strength

of our Soldiers

comes from the

strength of

their Families. They are a vital connection between Soldiers and the Army's ability to remain strong. Families are very

important to us.

We support our Soldiers and Families whose hardships are true. The ACS staff is there to help see them through their life

challenges and adversities. The ACS staff's sole mission is to serve our Military Community by coordinating and delivering

services which promote self reliance, resilience and stability in war and peace. ArmyCommunityService, "Real- Life Solutions

for Successful Army Living", makes memories of a lifetime every day. There is no finish line in the pursuit of

excellence and this ACS pursues excellence
---
Page 2 October/November/December

ACS CONNECTION

By Mary Young

Relocation Readiness Program Sr. Specialist

Relocation is a

standard part of

military life and can

be a positive and

rewarding experience

for the military Family.

There are many exciting possibilities that can

come with moving to a new place. If you're not

completely ready when the day finally arrives,

moving can be extremely stressful. You and

your Family will experience many emotions in

the weeks and months prior to your move.

Preparation and a positive attitude will be the

keys to making a smooth transition.

One way to help minimize some of the PCS

stress is to start planning as soon as you are

notified about the upcoming move. You may

consider planning and getting information even

before you receive your PCS orders to help

give yourself and your Family extra time to

prepare.

While moving is always stressful, your stress

can be drastically reduced if you take full

advantage of the information, education, and

personal assistance provided to you by the

ArmyCommunityService (ACS) Relocation

Readiness Program. This is the place to find

answers and referral services to other

installation resources, as well as assistance with

in-transit emergencies.

The program is designed to answer questions

that Families may have about making a PCS

move and giving advice on how to begin the

process successfully. The most important thing

you can do to ensure a smooth move, is to plan

early and use the available relocation

assistance services and tools.

The following are programs and services

provided by the FortCampbell

Relocation Readiness Program when

you're getting ready to move from Fort

Campbell to your next duty station:

Plan My Move: Is an automated welcome

packet online, website found at

www.militaryonesource.com, which provides

you with access to information about your

entitlements and benefits, points of contact,

checklists, planning tools, and information on

education, housing, medical, dental and

employment. "Plan My Move" will put you

and you're Family in charge of a smooth

move to your new duty assignment.

The Lending

Closet: Provides

basic kitchen

items for

personnel arriving

and departing

FortCampbell.

Items are available for loan,

at no cost, for 30 to 60

days. The following items

are available: folding tables

and chairs, sleeping mats,

irons, ironing boards,

crock-pots, mixers,

toasters, coffee pots, tea

kettles, clocks,

telephones, vacuums,

pots and pans, dishes,

glasses, silverwares,

platters, mixing bowls,

colanders, pitchers, baking dishes, cutting

boards, pizza pans, cookie sheets, baby gates,

port a cribs, high chairs, booster seats, and

car seats. Copies of PCS orders and military

ID cards are required to borrow items.

Individual Assessment/

Personalized Relocation

Plan: Is provided to

personnel relocating to other

military installations.

Counseling will include

assessment of individual or

Family needs and particular relocation

circumstances.

Relocation Resource Center: Offers

information packets from "Plan my Move",

www.militaryonesource.com, on all military

installations, foreign language, trip itineraries,

and a library of welcome packet information

about other installations.

Smooth Move CONUS to

CONUS and Mandatory

Overseas (OCONUS)

Orientation: The Smooth

Move Orientation provides

information on process and

procedures of a permanent

change of station move. Topics covered include,

finance entitlements, household goods, passenger

travel, Family travel, legal assistance and claims

information. Smooth Move Orientations are

provided every Tuesday and Wednesday for those

PCSing within CONUS to CONUS and every

Friday for PCS (OCONUS) overseas. Spouses are

encouraged to attend this briefing with their

Sponsor.

Germany & Korea Culture Workshops:

Offered to Soldiers and Families moving to these

countries to provide information and knowledge of

the countries culture and language. Workshops

are held monthly on the last Tuesday for

Germany and last Wednesday for Korea.

Advance registration is recommended.

Sponsorship Training: Classes are designed to

train Soldiers, youth and civilian employees how to

be an effective sponsor for newly assigned

Soldiers and Families to FortCampbell. ACS

Relocation holds a quarterly training in the ACS

Center, building 5661 (Parlor Room) where

Subject Matter Experts (SME's) brief attendee's

on program's resources. Training can be held at

any location upon request with a seven day notice.

Sample Sponsorship Packets will be provided.

Hearts Apart Program for Waiting

Families: Provides support to Families who live

on post or in the surrounding community who are

separated from the military Sponsor due to

mission requirements. We provide monthly

support group meetings and information via email

to include the ACS newsletter, MWR activities,

and information sheet.

The Relocation Office is located in the ACS

building 5661 Screaming Eagle Blvd.

Phone: (270) 956-2676 or 798-0513/ 0494.

Hours of Operation: Mon-Fri 0730-1630. Closed

on weekends and Federal Holidays. Website:

www.fortcampbellmwr.com/acs/relocation

www.facebook.com/fortCampbellacs
---
October/November/December

By Teré Kangas

Financial Counselor

A recent Gallop

poll stated that

95% of

American

households

celebrate

Christmas. Yes,

hard to believe

it, but it is that

time of the

year again. Decorations are starting to pop up

here and there. It reminds us that we have to

budget for holiday spending. Many of us plan

every year to save for Christmas, when the

shock of the February credit card bill hits us.

We pledge to save every month in an account

set aside just for Christmas.

When do you start thinking about

Christmas shopping?

I heard a resounding

December 23.

Many also say, "I

wait for all the deals

that Black Friday

offers", the day after

Thanksgiving. If this

is you, let's look at

your options. First,

we will start with the ones who start thinking

about Christmas on December 23. If you have

not set the money aside every month for the

past 11 months, then you are the ones that

should have the motto: Cash is King. You

should not pull out any plastic; and yes, I mean

those debit cards too. When we take the trip

to the bank and withdraw one lump sum to

complete a purchase, it makes an impact on

our minds. Additionally, when we use our debit

cards for individual purchases, money slides

though our

fingers way

too fast.

We don't

calculate

that those

$25-$30

purchases

add up to

$1,000 by

the end of

the month. But if we withdraw $1,000 in cash

and watch that pile dwindle with every

ACS CONNECTION

purchase, we

realize just how

much we have

spent.

If you do not have

the money, then

creativity must

become your best

friend. Make a coupon booklet for babysitting

or grass cutting for a neighbor or a friend.

Massages and candle light dinners are great

gifts for your Spouse. What do you do well? If

you do scrap booking well, you can give a

coupon that entitles an individual

to a completed scrapbook, as long

as the individual agrees to supply

all the materials. Your talent is

priceless, put it to use. Although,

you do not supply the materials,

your time and effort becomes the gift. What is

a good gift for your child's teacher, your hair

dresser, your mailman and garbage man? Host

a cookie exchange. It's a thoughtful way to

show your appreciation.

Now, to the person who has saved money and

decided to wait for the great deals, especially

Black Friday, be careful. Black Friday is known

to retailers as the day of feast; they count on

us to be impulsive buyers and this is what the

day is all about. Beware of so called "great

deals". Not all great deals are created equal.

Many people look at the bundle package deals.

Be very careful not to get old stuff. The other

deal, that many people jump on during Black

Friday are the electronics. Do not be fooled!

They often involve

off brands, not top

of the line, or even

deals that are not

as good as regular

priced items. One example was a laptop that

was advertised at $229. Seems like a great

deal but the processor was outdated and

extremely slow. To make matters worse, the

memory was only 1GB, not very good at all.

However, when you looked closer you still had

to buy and install items to make it wireless,

although it stated the laptop had "wireless

capability."

Blu-ray players are sure to be offered really

cheap this year. Make sure they do not need

updates to the technology. Many of the first

Page 3

Blu-rays required

updates. If they had

ethernet connects, it

was never an issue. All

Blu-ray 2.0 players

have the ethernet jack.

Finally, reliability should

be the number one concern with electronics.

Make sure you check out which TVs, DVDs,

Blu-rays, and other electronics have fared well.

Also, pay attention to the warranties. Many

electronics have a 90 day warranty. Look for

one that has at least a one year parts and

labor warranty. Make sure that you

understand the warranty. If you buy a 56 inch

TV and the warranty work has to be done in

Nashville, can you transport it safely or pay to

have it done? If you buy extended warranties,

make sure you know what is covered. Know if

you must have all original packing for the

warranty work to be completed, not just the

original receipt.

During this holiday season, have a plan and

educate yourself. Do not give into the need for

immediate gratification. Remember the old

saying, "A fool and his money are soon

parted".
---
Page 4

By Ann Brown

EFMP Specialist

In October, we highlight the awareness of Persons with Disabilities during the "National Disability Awareness Month". EFMP will host its annual

luncheon to commemorate the event at Cole Park Commons with guest speakers, entertainment, informational displays and much more. All are

welcomed to attend. For tickets and information call (270) 798-3426.

In an effort to help our Families connect and have fun, EFMP has scheduled various events and activities to include:

Movie Night at Clarksville Great Escape

A View from Space at Customs House Museum

Support Group with featured speaker from "Tennessee Voices"

In November the featured events and activities are:

Ceramic/Pottery painting at FortCampbell's Guenette Arts and Craft Center

Support Group with featured speaker James McCarten from the Autism Society Middle Tennessee

System Navigators will host the Individual Education Plan (IEP) Parent Network Workshop

To conclude the year, In December, our events will include:

The Annual Holiday Celebration with entertainment, food and fun activities for all

Q & A Potluck for EFMs and their Families – bring your favorite dish and fellowship with each other

Source: Military Community and Family Policy

The holiday season is when most Families take time off and travel to visit loved ones. For military Families, traveling to visit grandparents, aunts, uncles, and

cousins is fairly typical. Packing up the car with presents, Family pets, and child-friendly entertainment is definitely on the checklist. As an Exceptional Family

Member Program (EFMP) professional, how can you help EFMP Families prepare for the road trip and have a successful visit with extended Family members?

Here are a few tips for you to share with Families:

The Road Trip

1. Stay safe – Check your vehicle. When was the last oil change? Are the tires in good condition; will they handle snow or icy conditions? Keep an

emergency roadside kit in the car and be sure to have tire changing tools handy. Set reasonable time limits on daily driving, making sure it is not too long for

your Family member to manage. Have a plan. What if you break down? Who will you call? Does your Family member have identification in a wallet or on his

or her clothing?

2. Pack right – Pack lots of healthy snacks and blankets if you are traveling in cold weather. Remember to plan sleeping arrangements for your Family

member. What can you pack to make him or her more comfortable and safe while sleeping? Pack extra batteries and chargers if you are traveling with

medical equipment or other types of equipment requiring battery power. Have you packed medications, special foods, clothing, and hygiene or other

necessary items? Do you have necessary documentation, medicine, and food for your service animal?

3. Remember accessible accommodations – Know your rights under the Americans with Disabilities Act (ADA). Ask about accessible features in the

hotel when making reservations. Customer satisfaction is important in the hotel industry. Do not hesitate to ask for what you need to make your stay more

comfortable.

Visiting Extended Family Members

October/November/December

ACS CONNECTION

1. Prepare in advance – If possible, have your Family member with special needs speak with your extended Family members prior to the visit. If you do

not communicate regularly with the people you are visiting, share photos or videos or try video teleconferencing (e.g., Skype) prior to the visit to help them get

to know each other.

2. Foster independence – Have your Family member speak openly with your extended Family members about visiting them. Share ideas about making

the experience more comfortable for everyone (e.g., having familiar foods available or scheduling activities your Family member will particularly enjoy). Address

any concerns he or she may have in advance.

3. Understand limitations – A large room full of relatives can be overwhelming for anyone. Find a quiet area that you and your Family member can use

to take a break or a nap.
---
October/November/December ACS CONNECTION

Page 5

Musical

Performance

by the

Tennessee

School for

the Blind

"Abilities are Strengthened through Difficulties"

Luncheon Keynote Speaker

Dr. James Coplan

Author of

"Making Sense of Autistic Spectrum Disorders"

Cole Park Commons

Thursday, October 27, 2011

1130-1300

Cost $10 per person

Sponsored by

ArmyCommunityService

Exceptional Family Member Program

and the

Equal Employment Opportunity Office (EEO)

For ticket information and requests for

accommodations

please call (270) 798-2727 or 798-2581 or

email [email protected]

Space is limited, advance ticket sales only
---
Page 6 October/November/December ACS CONNECTION

Sharon Edwards

By Sharon E. Edwards

FERP Team Leader

The New Year is just around the corner,

and it's a good time to start reassessing

and getting some questions answered.

The ArmyCommunityService (ACS)

Family Employment Readiness Program

(FERP) aims to keep our customers "in the

know" during the holidays and throughout

the entire year.

The Unemployment Rate has remained

above 9% and according to the National

Public Radio (NPR) article, dated 8 July

2011, the unemployment rate for military

Spouses is higher than the national

average at 26%

2011 has been a record breaking year for

us. Our workload peaked during the

month of August with1,287 customers.

We have trained hundreds of clients this

year by providing the necessary tools and

information on improving job seeking skills.

The saying, "Knowledge is Power" rings

true every day in the employment

environment.

The ACS FERP team shares the most

current and correct information as it's

received. We seek out the Subject Matter

Experts (SME) as often as needed to

deliver firsthand knowledge to our

customers.

We want to

eliminate the confusion and present

the facts about FERP to the public.

Q: What is ArmyCommunityService

(ACS) Family Employment Readiness

Program (FERP)?

A: ACS FERP is an organization that

provides employment assistance to

Spouses of Active Duty personnel, DoD

Civilians, Retirees, Veterans and their

Family Members.

Q: What services are the offered at

FERP?

A: We offer the FERP three steps

Family Information & Training (FIT)

Plan which includes; Information

Seminars, Specialty Workshops and

One-on-One Counseling that include:

1. Information Seminars, offered every

Wednesday at 1300 this session provides

an overview of services. All customers

are invited; newcomers are strongly

encouraged to attend. During the

session our customers learn about on

and off post job announcements,

employer information, education

opportunities, Non-appropriated Funds

(NAF) application process and more.

2. Specialty workshops: such as

Employer Spotlight, Jump start your

Resume and Federal Job Search Prep

Employer Spotlight: 0900 to 1000

every 2 nd Tuesday

Jump Start Your Resume:

1000 to Noon, every 2 nd Tuesday,

Federal Job Search Prep: Every

1 stand 3 rd Wed, 0900 to 1030.

3. One-on-One Counseling:

Walk-in or by appointment. Call

(270) 798-4412 to make an appointment.

Q: Where are you located and where are the

classes held?

A: We are located at 5661 Screaming Eagle

Blvd, room 108. All classes are held at the

same address unless otherwise stated. ACS

and ACAP provide a calendar of events.

Q: Are you on FACEBOOK?

A: Yes, you may like us at

www.facebook.com/ftckyacsferp

Q: What is your website?

A: www.fortcampbellmwr.com/acs/ferp

Q: What are some websites to find jobs on

FortCampbell?

A: www.armycivilianservice.com and

www.usajobs.opm.gov
---
October/November/December ACS CONNECTION

Page 7

By Kevin Smith Sr.

Outreach Program Coordinator

Military OneSource (MOS) is an extension

of your local ArmyCommunityService.

MOS is sponsored by the Department of

Defense (DOD). All Active-duty Soldiers

and their immediate Family Members are

eligible users of MOS. National Guards

and Reserve members and their Families

are also eligible. In addition, anyone who

has legal responsibility for Soldier's children

or personal affairs during deployment

or any other duty related to separation

from Family may use MOS service on

behalf of the Soldier. There are variations

on eligibility criteria, please log on to

www.militaryonesourc.com or call

1-800-342-9647 to get detailed

information on eligibility criteria.

MOS provides FREE services and

resources to all eligible users 24 hours a

day, 7 days a week, and 365 days a year.

Family Members and Soldiers can expect

privacy and confidentiality when contacting

MOS, whether by telephone, internet or

face-to-face counseling. However, there

are exceptions; MOS consultants have a

duty to report Family maltreatment,

threats to harm self or others and any

illegal activities.

MOS provides a broad array of services

and resources to Soldiers and their Family

Members. The services and resources are

not solely related to military life. Some of

the services provided are:

Community Resources & Referrals

Deployment

Financial

Healthy Habits

Relationships

Children & Youth

Counseling & Crisis

Career & Education

Life Transitions

Relocating

Libraries

MOS provides educational services for children

in grades K-12. Educational consultants are

available to answer questions referring to:

Early childhood education – how to

choose a school

How to help your child with homework

Available resources to parents who wish

to home school

One great FREE service that MOS offers for

Soldiers and Family Members is tutor.com.

Tutor.com offers unlimited services that are

available 24hrs a day 7 days a week. It offers

assistance from professional tutors for reading,

math and written language skills. I found this

program to be very helpful for my child. We

utilized the service for homework help,

studying, test prep and more.

The TumbleBook Library is an online library

that has over 200 books. You can access

animated, talking picture books that help kids

improve their reading/literacy skills, along with

games and quizzes that will help build math

skills.

The

High

School

students

can

access

the prep

ACT and

SAT

Test. They may also access

information on the following: Adjusting to

College, Alternatives to College, College Search,

Financial Aid, Scholarships, Applying to College,

and much more.

MOS offers a Department Of Defense Online

Library, which

provides a wide

variety of

resources that

are not found in

the local library.

MOS also offers

Info track; this is

a periodical

database with

over 300 titles

for students in

Middle, Junior

and High School. You will have access to a

variety of index and full-text magazines,

newspapers and reference books. You can also

access information on current events, the arts,

science, popular culture, health, people,

government, history, sports and more.

MOS is

considered a

one-stop,

self-help

website. If your

mind can

conceive it,

MOS most

likely has it. If

MOS does not

address an

issue on its site,

consultants can

refer you to an

appropriate source. To gain access to MOS,

eligible users will need to create a user ID and

password at www.OneSource.com. MOS

ensures that personal information is secure and

each user is treated with respect.
---
Page 8 October/November/December ACS CONNECTION

By Penny Henderson

Family Readiness Support Assistant (FRSA)

Family Members of the deployed 4 th Brigade Special Troop

Battalion (Apache) enjoyed our "Big Bash", which included

soccer games, swings and slides for the young and the young at

heart. We never miss an opportunity to provide needed

information to our Families; therefore, a Military Family Life

Consultant (MFLC) and a Personal Financial Consultant (PFC)

were invited to answer questions and provide information to our

Families.

Family Members generously donated plenty of food and drinks to be enjoyed by all on this hot day. Our children had the opportunity to

have their face painted by the face painting team. Free t-shirts were given away to all attendees. There was something for everyone;

our FRGs managed to sell some of their gear for proceeds that goes back to the Families. Great fun was had by all; even our four-legged

friends enjoyed the day.

Meg Prior was our special guest; she is an independent journalist from California. Currently, Ms. Prior is working on a documentary

about the Currahee Brigade's deployment and redeployment cycle. We were honored and grateful that she was able to join us and

speak to many of our Family Members. CPT Richard Sposito, Rear-Detachment Commander, presided over an Apache Battalion Family

Readiness Group (FRG) Volunteer Recognition Ceremony. CPT Sposito thanked all of our Family Members for supporting and helping

each other during this deployment. He emphasized that our support of one another takes the pressure off of our Apaches downrange,

which allows them to concentrate on the mission and a safe return home.
---
ACS CONNECTION

Article provided by Military OneSource

October/November/December

Page 9

A time of festivity, parties, shopping, entertaining, religious observances, Family gatherings, and decorating, the holiday season can be full of excitement and

promise. However, with this time of year inevitably comes stress.

For many, the first signs of holiday stress emerge around Halloween, when stores start stocking shelves with Christmas decorations and candies. People begin

to feel the clock ticking and that there is not enough time to fit in everything. We often have higher expectations for this time of year than for any other,

which places even more pressure on us and increases the likelihood we may end up disappointed.

Signs of stress may include feeling impatient, worried, cranky, and, in some cases, depressed. People might experience sleep or appetite disturbances, or other

physical complaints such as muscle tension, headache, fatigue, or stomach aches. Children are not immune to this stress. Parents set the pace for their kids,

and they too, can feel the sense of urgency.

The following are some tips to help you minimize holiday stress. Major themes in these recommendations include:

Simplify!

Let go of unrealistic expectations, particularly the desire for perfection.

Invest your energies wisely.

Gift Giving

Set a holiday budget.

Do not equate love with cost and quantity of gifts.

Consider giving the gift of your time and service.

Ask people what they want instead of searching for the perfect gift.

Shop early so there is more of a selection and you have time to really choose.

Shop on the Internet.

Entertaining

Ask others to bring their favorite dish.

Think simple, and focus on the purpose of the get together.

Getting Together with Family

Evaluate past holidays and traditions, and consider any changes in the Family

structure (e.g., marriages, remarriages, and divorce). Be flexible and willing to

let go of ideas of the way things "should be.".

Share responsibilities so the pressure does not fall on one person (e.g., rotate homes,

potluck).

Plan to visit some friends and Family soon after the holidays. There is no need to squeeze

everything in before the New Year.

Allow enough time to relax and recover after visiting with others. Children need this too.

Tell your Family about your commitments so you are not struggling against their

expectations.

Travel after rush hour. When driving long distances, give yourself time to stop and rest.

Take Care of Yourself

Get adequate sleep. Eat regular meals. Don't abandon your exercise routine.

Plan pleasurable activities each day.

Don't let your "to-do" list control you. Set realistic goals for yourself.

Spend time with supportive people.

Take breaks. Rest when your body tells you to.

Practice relaxation exercises (i.e., stretching, deep breathing, yoga, meditation).

Get help if you need it. Talk to your doctor, a mental health professional, or minister or rabbi.

This information is provided by the Cleveland Clinic and is not intended to replace the medical advice of

your doctor or health care provider. Please consult your health care provider for advice about a specific

medical condition.
---
Page 10

ArmyCommunityService

5661 Screaming Eagle Blvd.

FortCampbell, KY 42223

ACS Phone: (270) 798-9322

ACS Fax: (270) 798-6299

Family Resource Center (FRC)

1501 William C. Lee Rd.

FortCampbell, KY 42223

FRC Phone: (270) 956-2935

FRC Fax (270) 798-7660

Family Assistance Call Line:

1-866-252-9319

We're

on the

web

www.fortcampbellmwr. com/acs/

View our newsletter online !

The ACS Connection newsletter is a

quarterly publication of Army

CommunityService and is intended

to inform the FortCampbell

Community. It is authorized for

members of the U.S. Army and does

not necessarily reflect the views of

the U.S. Dept. of the Army.

Publication UAW AR 215-1.

Publisher: ACS Director,

Arthur L. Jones

Editor: Kevin Smith Sr,

ACS Outreach Program Coordinator

Co-Editor: Juanita Harris

ACS Outreach Team Leader

Suggestions or comments are always

welcomed. Address correspondence

to: ACS, 5661 Screaming Eagle Blvd,

FortCampbell, KY 42223 or email:

Dates and times published are subject

to change, please call respective

programs for date and time.

September 27, 2011

October/November/December ACS CONNECTION

ArmyCommunityService provides services to our Military Families all year round.

The following programs are available to address the needs of the FortCampbell

community.

In building 5661 Screaming Eagle Blvd, ArmyCommunityService you will find:

Information & Referral (270) 798-9322

Outreach Program (270) 798-0263/2062

Relocation Readiness (270) 798-6313

Exceptional Family Member Program (270) 798-2727

Family Employment Readiness Program (270) 798-4412

ACS Volunteer Program (270) 412-0358

Military Family Life Consultants (MFLC) (270) 205-1917

In building 1501 William C. Lee Road, Family Resource Center (FRC), you will find:

Army Volunteer Corps (AVC) (270) 956-2934

Mobilization/Deployment (Mob/Dep) (270) 798-3849

Army Family Action Plan (AFAP) (270) 798-2063

Army Family Team Building (AFTB) (270) 798-4800

Family Advocacy Program (FAP) (270) 412-5500

Military Family Life Consultants (MFLC) (270) 205-1917

In building 5662 Screaming Eagle Blvd., you will find:

Financial Readiness Program (270)798-5518

Consumer Affairs Office (270) 798-5528

In building 2433 Indiana Ave, you will find:

Soldier Family Assistance Center (SFAC) (270) 412-6000

In building 2073 Michigan Ave., you will find:

Survivor Outreach Services (SOS) (270) 798-0272/0277

Juanita Harris, ACS Outreach Program Team Leader

CHANGE IS THE ONLY THING

THAT IS CONSTANT. ADJUSTING

TO CHANGE REQUIRES

DEDICATION AND EFFORT. THIS

ARMY COMMUNITY SERVICE IS

COMMITTED TO ADJUSTING TO

THE CHANGES OF THE FORT

CAMPBELL COMMUNITY.

ARTHUR L. JONES,

ARMY COMMUNITY SERVICE CHIEF
You have already flagged this document.
Thank you, for helping us keep this platform clean.
The editors will have a look at it as soon as possible.
Are you sure you want to delete your template?
Magazine: Fort Campbell Army Community Service Newsletter October ...
Sours: https://www.yumpu.com/en/document/view/20967592/fort-campbell-army-community-service-newsletter-october-
Campbell service fort army community
Army Community Service (ACS) provides real-life solutions for successful Army living
We're observing Energy Action Month by sharing these tips on how you can save energy! By taking action and making informed decisions, we can ensure the U.S. Army has the #PowertoWin.
Sours: https://www.facebook.com/FortCampbellACS
LIVING ON AN ARMY POST - LIVING AT FORT CAMPBELL
.
You will also like:
.
395
396
397
398
399