Dolly Parton Productions
Managing Editor at Dolly Parton Productions
Team Dolly is a collaboration of writers, editors, and publishers assembled by Dolly Parton Productions. Each member is dedicated to accurately publishing the latest news and historical archives of the living legend that is Dolly Rebecca Parton.

Managing Editor - Jacob Timmons
Creative Director - Sarah Chapman

Latest posts by Dolly Parton Productions (see all)
The site of Dollywood's Lightning Rod coaster will become Pigeon Forge's first litter-free construction zone
Dollywood takes its location at the foothills of the Great Smoky Mountains seriously in terms of preserving the natural beauty of the area, and that extends to its construction projects.
Last month, Dollywood announced the addition of Lightning Rod, both the world's fastest wood coaster and the world's first launching wood coaster. While the thrilling $22 million ride marks the single largest attraction investment in The Dollywood Company's history that investment will extend to keeping the ride's construction area clean as the first litter-free construction site in Pigeon Forge.
Dollywood, in conjunction with ride manufacturer Rocky Mountain Construction, has committed to being an initial partner with Keep Sevier Beautiful's Litter-Free Construction Program. This unique program educates workers and supervisors on proper disposal of waste and encourages them to maintain the property of the entire construction site, including incidental litter and debris. Keep Sevier Beautiful (KSB) Board Chair Tom Leonard said,
"Any litter within the site reflects upon the company, and pride in the construction site and in the beauty of our Smoky Mountain area is the key to the success of this program."
Gene Scherrer, Dollywood Vice-President and General Manager said,
"The natural beauty of this region is unparalleled and it is important for us to preserve that charm for visitors and residents of our community. As we continue to work on ensuring we leave a positive footprint on our environment, we knew the Litter-Free Construction Program was one in which we wanted to take part.
Scherrer went on to say,
Lightning Rod is a world-class attraction and we want the construction site to reflect the extraordinary quality we expect from the ride. We hope this program will educate construction site employees, as well as the general public, on the importance of maintaining orderly and clean work sites throughout Sevier County."
As part of the Litter-Free Construction Program, the city of Pigeon Forge has provided a dumpster for the collection of garbage in the form of office/food wastes/litter and waives the associated hauling fee. Keep Sevier Beautiful will provide specifically marked individual litter collection containers for the construction site, and Dollywood is responsible for emptying these containers into the dumpster as well as providing litter pickup labor, making sure the policy is followed and workers are educated about the program. In addition, all waste leaving the construction site must be covered to prevent negligent litter.
Keep Sevier Beautiful will designate the Lightning Rod construction area as a participant in the Litter-Free Construction Program with a sign in front of the construction site. The site will be visited by a KSB representative regularly for the purpose of assessing the level of litter visible on the site and will continue for the length of the project, which opens in March 2016.
Keep Sevier Beautiful (KSB), an affiliate of Keep America Beautiful, is a volunteer-based organization which focuses on waste reduction/recycling, litter prevention and beautifying public spaces through education and community-based programs. KSB's goal is to protect the natural beauty of the area that millions of visitors come to see each year.
Dolly Parton ProductionsLightning Rod to be Built in Litter-Free Construction ZoneSours: https://dollyparton.com/tag/keep-sevier-beautiful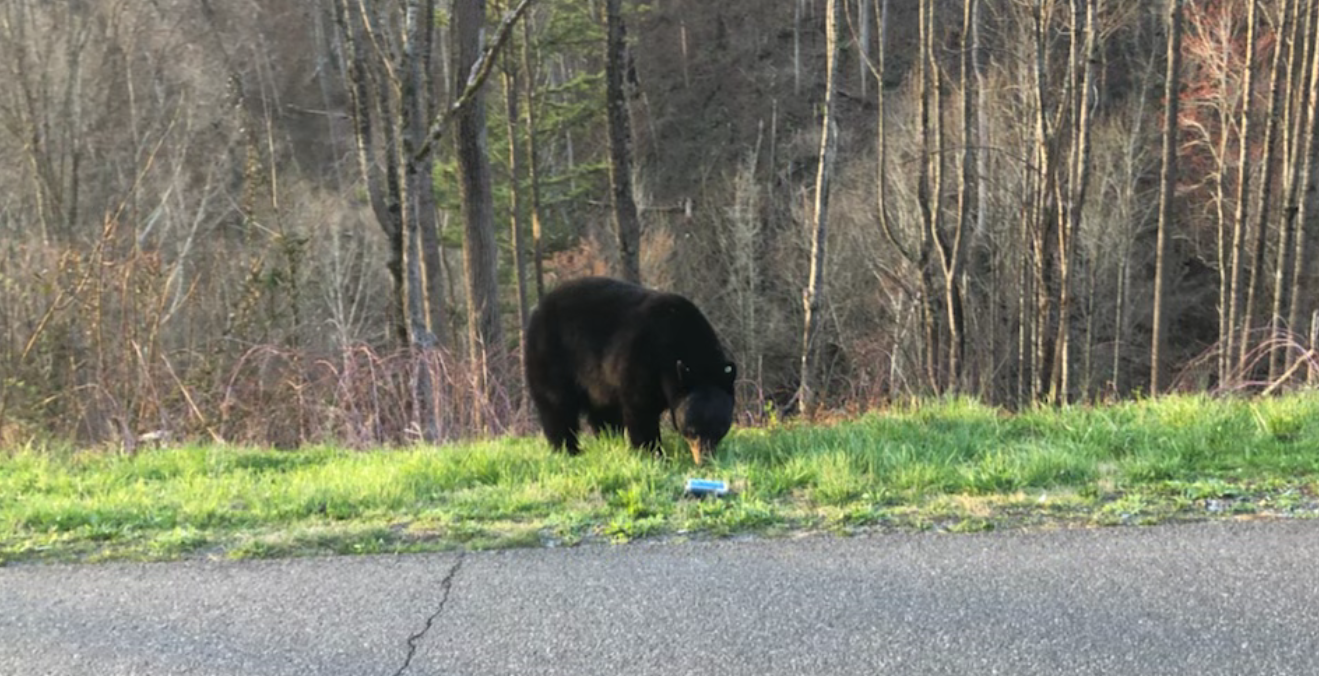 News Release Date:
March 25, 2021
Contact:Dana Soehn, 865-436-1207
Great Smoky Mountains National Park and Keep Sevier Beautiful are hosting a volunteer opportunity to help pick up litter along the Spur, one of the most popular gateways to the park. The 'Gateway to the Smokies Cleanup' will begin at 9:00 a.m. on Tuesday, March 30.   
Over 10 million people travel this five-mile scenic roadway between Gatlinburg and Pigeon Forge each year to begin their visit to the park. Sadly, many motorists discard litter, food waste, and drink containers along the park road every day. Others irresponsibly contribute by allowing unsecured garbage and waste materials to blow out of their vehicles onto the roadway.  
"When residents of the Smokies community and surrounding areas join forces to keep our business areas, local neighborhoods, scenic parkways and wild parklands litter-free and beautiful, we have a positive impact," said Park Volunteer Coordinator Sheridan Roberts. "We're grateful for the support of all volunteers who help us with this effort, including members of the deeply committed 'Save Our Smokies' group."
With increasing visitation trends, volunteer support and intentional efforts to become a litter-free community are critical for the protection of our scenic values and wildlife. Roadside litter presents a dangerous threat to bears and other animals who have a very keen sense of smell and are drawn to litter along the busy road corridor, putting the animals and motorists at risk. 
Participants of all ages are welcome. Children must be with an adult. Participants will meet at the Gatlinburg Welcome Center (1011 Banner Road) at 8:45 a.m. to register, get supplies, and attend a safety briefing.
For this service event, all participants are required to maintain a safe distance from the road edge at all times. Gatlinburg-safe protocols will be in place and masks must be worn when six-foot spacing cannot be maintained between unrelated groups. All participants will be provided with safety vests, pickers, gloves, buckets, and hand sanitizer. 
For more information about volunteering, please visit contact Volunteer Coordinator Sheridan Roberts at [email protected] or visit the Keep GRSM Beautiful Sevier at www.keepsevierbeautiful.org.  
NPS 
www.nps.gov/grsm 
www.Facebook.com/GreatSmokyMountainsNPS 
www.Twitter.com/GreatSmokyNPS 
www.Instagram.com/GreatSmokyNPS
Tags: volunteertrash clean-upgatlinburgpigeon forgeroadsidelitter
Sours: https://www.nps.gov/grsm/learn/news/park-and-keep-sevier-beautiful-invite-the-public-to-the-gateway-to-the-smokies-cleanup-on-the-spur.htm
KEEP SEVIER BEAUTIFUL
Active Opportunities
This organization has no active opportunities.
Find volunteer opportunities from thousands of organizations that need your help.
Find Volunteer Opportunities
Organization Information
Mission Statement
Motivating and educating Sevier County residents and guests to take greater responsibility for improving our community's environment.
Description
Keep Sevier Beautiful is a multi-award winning non-profit that brings people together to protect the beauty of our County in turn stimulating economic growth, building vibrant communities and protecting the gateway to the Smoky Mountains.

We have a simple concept. Teach people how to care for their environment and they will. Reach kids at a young age and instill good habits that will continue throughout their lifetime. We believe in changing behaviors to change our environment. As an affiliate of Keep America Beautiful & Keep TN Beautiful, we focus on three areas: litter prevention, waste reduction/recycling and greening through education and engaging our community.

It is our goal to enhance and protect the beauty of Sevier County and improve the quality of life of our residents through community based projects. Through our volunteers, we engage the community in projects like County wide litter pick ups, recycling collection events, tree plantings, community gardens, household hazardous waste collection, anti-litter and recycling education, playground enhancement and beautification projects.
Report this organization
Sours: https://www.volunteermatch.org/search/org1182445.jsp
T H E W E E K N D GREATEST HITS FULL ALBUM - BEST SONGS OF T H E W E E K N D PLAYLIST 2021
.
Sevier beautiful keep
.
KEEP SEVIER BEAUTIFUL NEEDS YOUR HELP!
.
You will also like:
.
579
580
581
582
583