Funeral & Cremation Services in Bryant Pond, ME
Locally owned and personally operated, Cliff Gray Cremation & Funeral Services has proudly served Bryant Pond, Woodstock, Milton, Bethal, and Oxford County, ME and the surrounding areas with professional, caring, and personable funeral planning services since We assist you in honoring your loved ones in a way that's befitting to their legacy and the memory they've left behind.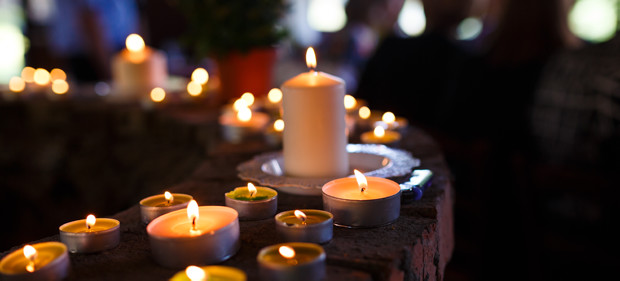 Cliff Gray Cremation & Funeral Services
Planning and attending funeral services in Oxford County, Maine is never easy for a person who has lost someone close to them. Between trying to grieve appropriately and attempting to ensure the memory and legacy of the person passed are honored, it's easy to find yourself entrenched in emotional turmoil, frustration or depression. Finding reliable funeral homes is never easy, but Cliff Gray Cremation & Funeral Services is here to help. We can't ease the burden of your loved one's passing, but we can do everything in our power to help you plan for their burial, cremation, funeral or memorial in a way that alleviates the burden on your mind and allows you to focus on coming to terms with their passing. We'll guide you to acceptance while honoring the life and memory of the person you lost.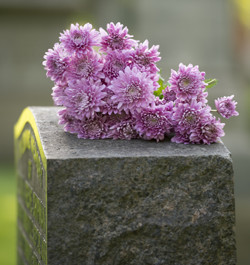 What makes our burial and cremation services in Oxford County, Maine so unique is our approach to each and every person we serve. We know that a burial is about more than a casket and a cremation is more than just picking an urn: it's about laying your loved one to rest and doing so in a way that cements their memory. We get to know you and the person you've lost, to ensure every service we offer is completely tailored to meet your unique needs and your unique situation. In personalizing and customizing everything, we provide an opportunity for peace of mind in knowing that your late loved one is being laid to rest properly. Contact us today for more information or to view our obituaries.
We have more than 45 years of experience in funeral services and a deep understanding of your needs.
Our compassionate and personalized services are available to residents of Oxford and Androscoggin Counties, ME.
We are among the locally-owned and –operated funeral homes in the area.
Every service we offer is completely tailored to honor the memory of your loved one.
We're available 24 hours a day to meet your needs.
Offering compassionate and affordable cremation services and funeral services to communities in:
Oxford County, ME
Androscoggin County, ME
Bryant Pond, ME
Woodstock, ME
Bethel, ME
Greenwood, ME
West Paris, ME
Hunts Corner, ME
Milton, ME
Paris, ME
Buckfield, ME
Sumner, ME
Hartford, ME
Cumberland County, ME
Sours: https://cliffgraycremations.com/
Welcome

Thank you for your interest in the Marian Gray Thomas Funeral Home and welcome to our web site. Our funeral homes offer traditional funerals and memorial services.
The Marian Gray Thomas Funeral Home is proud to be a family-owned and operated business. Our facilities are warm and comfortable, our staff is knowledgeable and our services are tailored to your family's specific needs. We provide pre-need funeral planning at no cost or obligation.
When you choose Marian Gray Thomas Funeral Home, you're choosing a family of experienced professionals who are dedicated to giving you personalized service in all aspects of meeting your needs.

Please feel free to browse our pages to learn more about pre-planning a funeral and grief support, as well as the traditional funeral and cremation services that we have to offer. If you have any questions or concerns please feel free to contact us at anytime, we are available by phone or e-mail, or drop by the office in person. We are always here to help.

Sours: https://mariangraythomasfuneralhome.com/
Crosby-N. Gray Co. Funeral Home and Cremation Service
The Crosby name has been well known throughout Burlingame for over 90 years.
Since we first opened our doors in , four generations of Crosby men have served families at Crosby-N. Gray Funeral Home and Cremation Service. Our first priority is to offer high-quality care and service to families when they need us the most.
Our location proudly offers two chapels, both featuring classic, timeless decor that is enhanced by many windows that fill the space with natural light. There are also many areas where families can sit and gather in smaller groups for more intimate conversations.
Take a Virtual Tour
General Price List
---
Sours: https://www.cypresslawn.com/crosby-n-gray-co-funeral-home-and-cremation-service/
Brycen Gray Funeral
.
Home gray funeral
.
Lukas Graham - Funeral [OFFICIAL AUDIO]
.
Now discussing:
.
596
597
598
599
600