Television on DVD & Blu-ray
10 That Changed America
12 Monkeys
2 Broke Girls
21 Art in the 21st Century
24
26 Men
30 Days
30 Rock
3rd Rock from the Sun
7th Heaven
Words
A Bit of Fry & Laurie
A Chef's Life
A Day in the Life
A French Village
A Haunting
A Place to Call Home
A Pup Named Scooby-Doo
Absolutely Fabulous
Action Man
Adam
Adventure Time
Adventures of Chico and Guapo
Adventures of Robin Hood
Adventures of Sir Lancelot
Adventures of the Scarlet Pimpernel
Ah My Buddha
Airwolf
ALF
Alias
Alias Smith and Jones
Alice
All Dogs Go to Heaven: Series
All in the Family
All-New Superfriends Hour
Alphas
Amazing Stories
America's Cutest
American Dad
American Gods
American Gothic
American Restoration
Ancient Aliens
Angel
Angry Birds Toons
Animal Kingdom
Animal Planet
Animaniacs
Annie Oakley
Aqua Teen Hunger Force
Archer
Army Wives
Arrested Development
Arrow
Ash vs Evil Dead
Awkward
Ax Men
Baa Baa Black Sheep
Babylon 5
Back to You
Ballers
Ballykissangel
Baretta
Barnaby Jones
Barney Miller
Baskets
Bat Masterson
Bates Motel
Batman
Batman Beyond
Batman: Brave and the Bold
Battlestar Galactica
Battlestar Galactica ()
Baywatch
Beauty & the Beast
Beavis & Butt-Head
Becker
Beetlejuice
Being Human (UK)
Better Call Saul
Better Things
Beverly Hillbillies
Beverly Hills
Beware the Batman
Bewitched
Biff Baker U.S.A.
Big Ideas for a Small Planet
Big Love
Big Time Rush
Billions
Billy the Exterminator
Bitten
Black Sails
Blindspot
Blood of the Vine
Blood Ties
Blue Bloods
Blue Mountain State
Boardwalk Empire
Bob Newhart Show
Bob Ross
Bob's Burgers
Body of Proof
Bomb Girls
Bonanza
Bones
Bored to Death
Bosom Buddies
Boss
Brad Meltzer's Decoded
Brain Games
Bramwell
Branded
Breaking Amish
Breaking Bad
Brickleberry
Bridezillas
Broad City
Broadchurch
Bronco
Brooklyn Nine-Nine
Brotherhood
Brothers & Sisters
Buffalo Bill Jr.
Buffy Vampire Slayer
Bull
Burke's Law
Burning Love
Cagney & Lacey
Californication
Call Midwife
Camelot
Campion
Cannon
Caprica
Captain Gallant of Foreign Legion
Car 54, Where Are You?
Cashmere Mafia
Castle
CatDog
Cedar Cove
Channel Zero
Chappelle's Show
Charles In Charge
Charlie's Angels
Charmed
Cheers
Chef!
Chesapeake Shores
Cheyenne
Chicago Fire
Chicago Med
Chicago P.D.
Childrens Hospital
CHiPs
Chuck
Cisco Kid
Clutch Cargo
Coach
Code Black
Colonel March of Scotland Yard
Columbo
Combat Hospital
Comedy Bang! Bang!
Coming to the Stage
Community
Continuum
Copper
Counting Cars
Courage the Cowardly Dog
Covert Affairs
Craft in America
Crank Yankers
Crazy Ex-Girlfriend
Crime Scene Cleaner
Crime Story
Criminal Minds
Criss Angel: Mindfreak
CSI: Cyber
CSI: Miami
CSI: New York
Curb Your Enthusiasm
Curious George
Da Vinci's Demons
Daktari
Dallas
Dalziel & Pascoe
Damages
Dance Academy
Dance Moms
Danger Mouse
Daniel Boone
Danny Phantom
Dark Blue
Dark Matter
Dark Shadows
Dateline Europe (aka Foreign Intrigue)
Dawson's Creek
DCI Banks
Deadliest Catch
Deadwood
Death in Paradise
Death Valley Days
Def Poetry
Defiance
Degrassi Junior High
Degrassi: Next Generation
Dennis the Menace
Designing Women
Desperate Housewives
Dexter
Dharma & Greg
Diagnosis Murder
Diff'rent Strokes
Dig
Dilbert
Dinosaurs
Dirk Gently's Holistic Detective Agency
Dirty Sexy Money
Doctor Who
Dog the Bounty Hunter
Dogfights
Downton Abbey
Dr.
Dr. Katz: Professional Therapist
Dr. Ken
Dr. Kildare
Dragnet
Dragnet
Drawn Together
Driving Force
Drop Dead Diva
Drunk History
Duck Dodgers
Duck Dynasty
Duckman
Durham County
Dusty's Trail
Dynasty
Earth's Natural Wonders
Eastbound & Down
Ed, Edd 'n' Eddy
Eight Is Enough
El Señor De Los Cielos
Elementary
Emergency!
Emily of New Moon
Empire
Endeavour
Entourage
Episodes
ER
Eureka
Everybody Hates Chris
Everybody Loves Raymond
Exosquad
Extant
F Troop
Fairly Legal
Falcon Crest
Falling Skies
Family Affair
Family Business
Family Guy
Family Matters
Family Ties
Fantasy Island
Fargo
Fargo
Farscape
Father Brown
Father Dowling Mysteries
Father Knows Best
Fawlty Towers
FBI Files
Fear Factor
Fear the Walking Dead
Federal Men
Feed the Beast
Finding Your Roots
Flash Gordon
Flashpoint
Flavor of Love
Flight of the Conchords
Flipper
Flipper: New Adventures
Fog and Crimes
Follow That Man (aka Man Against Crime)
Fortitude
Foster's Home For Imaginary Friends
Foyle's War
Fraggle Rock
Franklin & Bash
Frasier
Freakazoid!
Freaks and Geeks
Fresh Off the Boat
Friday Night Lights
Friday the 13th
Friends
Fringe
Frisky Dingo
Full House
Fuller House
Futurama
G.I. Joe
Gabriel Iglesias Presents
Game of Thrones
Gang Busters
Gargoyles
Gavin & Stacey
Gene Autry Show
Gene Roddenberry's Andromeda
Gene Simmons' Family Jewels
Gentle Ben
George Gently
George Lopez
Get Smart
Getting On
Ghost Hunters
Ghost Whisperer
Ghosted
Gidget
Gilligan's Island
Gilmore Girls
Girlfriends
Glee
God or the Girl
Golden Age Theater
Gomer Pyle U.S.M.C.
Good Times
Good Witch
Gossip Girl
Gotham
Grace & Frankie
Grace Under Fire
Graceland
Grantchester
Green Acres
Grey's Anatomy
Grimm
Grizzly Adams
Grounded For Life
Growing Pains
Gunsmoke
Halt and Catch Fire
Hannibal
Happy Days
Happy Endings
Hart of Dixie
Hart to Hart
Harts of the West
Harvey Birdman, Attorney at Law
Have Gun -- Will Travel
Haven
Hawaii Five-O
Hawkeye And Last of The Mohicans
Hawthorne
Hazel
He-Man and the Masters of the Universe
Head Case
Heartland
Hee Haw Collection
Hell on Wheels
Hell's Kitchen
Henry Rollins Show
Hercules: Legendary Journeys
Here Come Brides
Here's Lucy
Heroes
Hey Arnold!
Hey Dude
Highway to Heaven
Hill Street Blues
Hoarders
Hogan's Heroes
Holliston
Home Fires
Home Improvement
Home Movies
Homeland
Homicide: Life on the Street
Honey West
Hostages
Hot in Cleveland
Hot Pursuit
Hotel//Arthur Hailey's Hotel
House
House of Cards
House of Lies
How I Met Your Mother
How the States Got Their Shapes
How the West Was Won
Huff
I Dream of Jeannie
I Love Lucy
I Married Joan
iCarly
Ice Road Truckers
Impractical Jokers
In Living Color
In Plain Sight
In Search Of
Indian Summers
Inside Amy Schumer
Inspector Gadget
Into the Badlands
Iron Man: Armored Adventures
Ironside
It's Always Sunny in Philadelphia
iZombie
Jack Irish
Jackass
JAG
Jeff Foxworthy Show
Jem and the Holograms
Jericho
Jersey Shore
Joan of Arcadia
Johnny Test
Jon & Kate Plus Ei8ht
Jonathan Creek
Jonny Quest
Jonny Quest: Real Adventures
Judge Roy Bean
Just Shoot Me!
Justice League
Justice League Unlimited
Justified
K Street
Kate & Allie
Kendra
Kendra on Top
Key & Peele
Killjoys
King of Queens
King of the Hill
Knight Rider
Kojak
Kroll Show
Kung Fu
L.A. Law
La Femme Nikita
LA Ink
Laguna Beach: Real Orange County
Laramie
Laredo
Lark Rise to Candleford
Las Vegas
Last Man Standing
Last Tango in Halifax
Laverne & Shirley
Law & Order
Law & Order: Criminal Intent
Law & Order: Special Victims Unit
Lawman
League of Super Evil
Leave It To Beaver
Legend of the Seeker
Legends of Tomorrow
Legion
Lego Nexo Knights
LEGO Star Wars
Lethal Weapon
Lie to Me
Life
Life After People: Series
Life in Pieces
Lights Out!
Lipstick Jungle
Little Britain
Little House on the Prairie
Little People Big World
Living Single
Living with Ed
Lock Up
Lonesome Dove
Long Island Medium
Longmire
Lost
Lost Girl
Lost in Space
Lou Grant
Louie
Love American Style
Love That Bob
Lucifer
Luther
MacGyver
Mad About You
Mad Men
Madam Secretary
Made in Spain
MADtv
Mafiosa
Magic City
Magnum P.I.
Maison Close
Major Crimes
Mama's Family
Man vs. Food
Man vs. Wild
Manhattan
Mannix
Marcus Welby, M.D.
Marine Boy
Married with Children
Martin
Martin Kane Private Eye
Martin Lawrence Presents
Mary Hartman, Mary Hartman
MASH
Masters of Horror
Masters of Sex
Matlock
Maude
Maveric
Maverick
McCloud
McHale's Navy
McMillan & Wife
Medical Center
Medium
Meet Corliss Archer
Melissa & Joey
Melrose Place
Men at Work
Men of a Certain Age
Mercy Street
Merlin
Metalocalypse
Miami Vice
Mighty Boosh
Mike & Molly
Mind of Mencia
Misfits
Mister Peepers
Mister Rogers
Modern Family
Modus
Molang
Mom
Monarch of the Glen
Monk
Monty Python
Monty Python's Flying Circus
Monty Python's Flying Circus - Set
Mork & Mindy
Mountain Men
Movin' On
Mr Selfridge
Mr Selfridge
Mr. & Mrs. North
Mr. Belvedere
Mr. Robot
Mr. Show
Murder in the First
Murder One
Murder, She Wrote
Murdoch Mysteries
Mutant X
My Boys
My Favorite Martian
My Hero
My Little Margie
My Little Pony
My Little Pony: Friendship Is Magic
My Name is Earl
My Three Sons
Mystery Science Theater
Naked Brothers Band
Naked City
Narcos
Nash Bridges
Nashville
Nathan for You
National Geographic - Diggers
NCIS
Necessary Roughness
Ned and Stacey
New Girl
New Tricks
Newhart
Newlyweds: Nick & Jessica
Newsradio
NFL Rush Zone
NFL: A Football Life
Night Court
Night Court USA
Night Gallery
Nikita
Nip / Tuck
Northern Exposure
Northwest Passage
Numb3rs
Nurse Jackie
NYPD Blue
Odd Couple
Once Upon a Time
One Day At A Time
One Foot in the Grave
One Piece
One Step Beyond
Only Fools and Horses
Orange Is the New Black
Orphan Black
Outlander
Outsiders
Over There
Oz
P. Diddy Presents the Bad Boys of Comedy
Paranormal State
Parenthood
Parks and Recreation
Party Down
Party of Five
Passport To Danger
Pawn Stars
Pee-Wee's Playhouse
Penn & Teller: Bullshit!
Penny Dreadful
Pensacola: Wings of Gold
People of Earth
Perfect Strangers
Perry Mason
Person of Interest
Petticoat Junction
Piggy Tales
Pimp My Ride
Pinky & Brain
Pioneers of Television
Planet of the Apes
Poldark
Police Squad!
Police Story
Police Woman
Poltergeist: Legacy
Portlandia
Power
Powers
Pretty Little Liars
Prison Break
Private Practice
Private Secretary
Project Greenlight
PSI Factor - Chronicles of the Paranormal
Psych
Public Defender
Pulling
Punk'd
Punky Brewster
Pushing Daisies
Quantum Leap
Queer as Folk
Queer as Folk (UK)
Quincy, M.E.
Racket Squad
Raising Hope
Ramar of Jungle
Rawhide
Ray Donovan
Reality Rides
ReBoot
Rectify
Red vs. Blue
Regular Show
Reign
Reno !
Rescue Me
Revenge
Rhoda
Rick and Morty
Ripper Street
Riptide
Riverdale
Rizzoli & Isles
Road to Avonlea
Rob & Big
Robin Hood
Robot Chicken
Rocko's Modern Life
Rocky & Bullwinkle & Friends
Rocky Jones, Space Ranger
Romanzo Criminale
Rome
Rookie Blue
Roseanne
Route 66
Rowan & Martin's Laugh-In
Rowan and Martin's Laugh-In
Royal Pains
Rules of Engagement
Run's House
Russell Simmons Presents Def Poetry
S.W.A.T.
Sabrina the Teenage Witch
Samurai Jack
Sanctuary
Sanford and Son
Saturday Night Live
Saved By Bell
Saved By Bell: The New Class
Saving Grace
Scandal
SciGirls
Scooby-Doo, Where Are You!
Scooby-Doo: What's New?
Scorpion
Scott and Bailey
Scrubs
SCTV
Sea Hunt
Sealab
SeaQuest DSV
Seinfeld
Sergeant Preston of the Yukon
Sesame Street
Sex and the City
Sgt. Bilko: Phil Silvers Show
Sgt. Frog
Shameless
Shameless (UK)
Shameless (US)
Shannara Chronicles
Sharpe
Shaun the Sheep
Shazam!
Sheena
Sherlock
Shetland
Shipping Wars
Silent Witness
Silicon Valley
Silver Spoons
Simon & Simon
Sisters
Six
Six Feet Under
Sky King
Slasher
Sledge Hammer
Sleeper Cell
Sleeper Cell: American Terror
Sleepy Hollow
Sliders
Slings & Arrows
Smallville
Smash
Snapped
Snorks
Soap
Sons of Anarchy
Soul Food
South Park
Southland
Spectacle: Elvis Costello With
Speechless
Spenser: For Hire
Spin City
Spiral
SpongeBob SquarePants
Stan Lee's Superhumans
Star Trek: Beyond
Star Trek: Deep Space Nine
Star Trek: Discovery
Star Trek: Enterprise
Star Trek: Animated Series
Star Trek: Next Generation
Star Trek: Original Series
Star Trek: Voyager
Star Wars Rebels
Star Wars: Clone Wars
Stargate SG-1
Stargate Universe: SG-U
Stargate: Atlantis
Starsky & Hutch
Static Shock
Stella
Step By Step
Storage Wars
Strangers With Candy
Streets of San Francisco
Strike Back
Succession
Sugarfoot
Suits
Superboy
Superfriends
Superjail!
Supernatural
Superstore
Survivor
Survivor's Remorse
Swamp People
T.J. Hooker
Taboo
Tales from the Crypt
Tales from the Darkside
Tales Of Tomorrow
Tales of Wells Fargo
Tarzan
Taste of Life
Taxi
Teen Titans
Teen Titans Go!
Teen Wolf
Teenage Mutant Ninja Turtles
Terminator - Sarah Connor Chronicles
Terry and the Pirates
That '70s Show
That Girl
That's My Mama
A-Team
Addams Family
Adventures of Jim Bowie
Adventures of Kit Carson
Adventures of Ozzie & Harriet
Adventures of Superman
Adventures of the Black Stallion
Adventures of Tintin
Affair
Almighty Johnsons
Amazing Race
Americans
Andy Milonakis Show
Angry Beavers
Art of More
Avengers (s)
Big Bang Theory
Big C
Big Valley
Bill Cosby Show
Bionic Woman
Blacklist
Bletchley Circle
Bold Ones
Bold Type
Borgias
Brady Bunch
Buccaneers
Bureau
Catherine Tate Show
Cleaner
Cleveland Show
Client List
Closer
Code
Coroner
Cosby Show
Courtship of Eddie's Father
Critic
Crown
Dead Zone
Dick Van Dyke Show
Doctor Blake Mysteries
Dog Whisperer
Donna Reed Show
Doris Day Show
Dukes of Hazzard
Durrells in Corfu
Equalizer
Expanse
Facts of Life
FBI
Flash
Flintstones
Forsyte Saga
Fresh Prince of Bel-Air
Fugitive
Gabby Hayes Show
Game
George Burns and Gracie Allen Show
Goldbergs
Golden Girls
Good Fight
Good Place
Good Wife
Great British Baking Show
Guardian
Guild
Guns of Will Sonnett
Handmaid's Tale
Hardy Boys Nancy Drew Mysteries
Hills
Hitchhiker
Honeymooners
Hour
Incredible Hulk
Invisible Man
Irish R.M.
IT Crowd
Jack Benny Show
Jamie Foxx Show
Jamie Kennedy Experiment
Jeffersons
Jetsons
Joe Schmo Show
Kids in the Hall
L Word
Larry Sanders Show
Last Kingdom
Last Ship
Layover
League
League of Gentlemen
Leftovers
Librarians
Little Rascals
Littlest Hobo
Lone Ranger
Loretta Young Show
Love Boat
Lucy Show
Magicians
Magnificent Seven
Man from U.N.C.L.E.
Man Show
Many Loves of Dobie Gillis
Mary Tyler Moore Show
Mentalist
Mick
Middle
Mind of a Chef
Mindy Project
Minor Accomplishments of Jackie Woodman
Missing
Mod Squad
Monkees
Munsters
Muppet Show
Musketeers
Nanny
New Adventures of Old Christine
New Adventures of Superman
New Detectives
Newsroom
Night Shift
O.C.
Odd Couple
Office (BBC)
Office (NBC)
Originals
Outer Limits
Paper Chase
Paradise
Partridge Family
Patty Duke Show
Practice
Protectors
Range Rider
Rat Patrol
Real Housewives of Orange County
Real McCoys
Red Road
Red Skelton Show
Ren & Stimpy Show
Riches
Rifleman
River
Rockford Files
Rookies
Royals
Sacketts
Saint
Sarah Silverman Program
Secret World of Alex Mack
Sentinel
Shield
Simpsons
Sinner
Six Million Dollar Man
Sopranos
Strain
Super Hero Squad Show
Three Stooges
Tomorrow Show
Travel Detective
Trouble With Father
Tudors
Tunnel
Twilight Zone
Unit
Untouchables
Vampire Diaries
Veil
Virginian
Walking Dead
Waltons
Wayans Bros
Weissensee Saga
West Wing
Wild Wild West
Wire
X-Files
Zeta Project
Thirtysomething
This American Life
This Is Us
Three Sheets - World's Ultimate Pub Crawl
Thunder
Thundercats
Til Death
Time Trax
Time Warp
Timeless
Tinker, Tailor, Soldier, Spy
Tiny Toon Adventures
To the Manor Born
Toddlers & Tiaras
Tom and Jerry
Top Cat
Top Gear
Top Shot
Topper
Torchwood
Touch
Touched by an Angel
Tour of Duty
Tracey Takes On
Tracey Ullman's State of the Union
Trailer Park Boys
Transformers: Armada
Transformers: Beast Wars
Transporter: Series
Treme
True Blood
True Detective
Turn: Washington's Spies
Twin Peaks
Two and a Half Men
Tyrant
Unbreakable Kimmy Schmidt
Under the Dome
Underground
Unforgettable
Unforgotten
United States of Tara
Upright Citizens Brigade
Upstairs, Downstairs
Veep
Vega$
Venture Bros.
Vera
Veronica Mars
Vicious
Victoria
Victorious
Vikings
Viva La Bam
Wagon Train
Waking the Dead
Walker, Texas Ranger
Wanted: Dead or Alive
War of the Worlds
Warehouse 13
Webster
Weeds
Wentworth
Whale Wars
What I Like About You
What's Happening!!
What's New Scooby-Doo
White Collar
Who's Boss?
Whose Line Is It Anyway?
Wildboyz
Wildfire
Wilfred
Will & Grace
Wind at My Back
Wings
Wiseguy
Without A Trace
Wonder Showzen
Wonder Woman
Workaholics
World of Horses
Xena: Warrior Princess
Xiaolin Showdown
XIII: Series
You Asked For It
You Bet Your Life
You're the Worst
Young Justice
Young Sheldon
Z Nation
Z Rock
Zane Grey Theatre
Zoo
Open Monday-Friday: 9ampm,Weekends: 11am-7pm (Eastern Time)
Se habla Español! Spanish-speaking representatives available, Monday-Friday: 9am-5pm (Eastern Time)
Sours: https://www.oldies.com/collection/tv.cfm
's Saturday Morning Shows
21 Jump Street
Abbott and Costello Show
ABC After School Specials - ()
ABC After School Specials - ()
ABC After School Specials - ()
ABC After School Specials - ()
ABC After School Specials - ()
ABC After School Specials - ()
>Abbott & Costello Show
Adam
Addams Family
A Different World

Adventures in Paradise
Adventures of Brisco County, Jr.
Adventures of Jim Bowie
Adventures of Ozzie & Harriet
Adventures of Robin Hood
Adventures of Sherlock Holmes
Adventures of Superman

Airwolf
ALF
AlfredHitchcock Presents
Alias Smith & Jones
Alice
Alien Nation
All in the Family
AmazingStories
Amos 'n' Andy Show
Andy Griffith Show
AndyWilliams Show
Annie Oakley
Aquaman
The Archies
Arrest & Trial
Are You Being Served
Ark II
>Assignment Underwater
Astro-Boy
A-Team
The Avengers

Baa Baa Black Sheep
Banacek
Barbara Mandrell & the Mandrell Sisters
Baretta
BarneyMiller
Batfink
Batman TV Show
Beany & Cecil
Beauty and the Beast
Benny Hill - Complete Megasets
Ben Stiller Show
Beulah
Beverly Hillbillies
Bewitched
Big Valley
Bilko
Bizarre
Blackstar
B.L. Stryker
Blue Thunder
Bobby Darin Show
Bobby Darin Comeback Special
Bob Hope Show - Hope For The Holidays
Bob Hope Specials
Bob Hope Specials - The Vietnam Years
Bob Newhart Show
Bonanza
Bosom Buddies
Boy Meets World
Bozo the Clown
Brady Bunch
Brady Bunch Variety Hour
Bravestar
Branded!
Bret Maverick: the Complete Series
Buccaneers
Buffalo Bill
Burns and Allen Show
Cagney & Lacey
Candid Camera
Cannon
Captain & Tennille Show
Carol Burnett Show
Carol Burnett Show - Let's Bump Up The Lights
Carol Burnett Lost Episodes
Carol Burnett Showstoppers
Challenge of the Super Friends
Charlie's Angels
Checkmate
Cheers
Cheyenne
Chico and the Man
CHiPs
Christy
Checkmate
Cimarron City
Clutch Cargo
Coach
Colgate Comedy Hour (Eddie Cantor)
Columbo - Mystery Movie Collection
Combat!
Commercials
Colonel Bleep
Cool McCool
Coronado 9
Cosby Show
Daktari
Dallas
Danger Man
Daniel Boone
Danny Kaye Show
Dark Shadows
Dastardly and Muttley in their Flying Machines
Dateline Europe
Davy Crockett
Davey & Goliath
Dean Martin Show
Dean Martin Celebrity Roasts
Decoy
Degrassi Season 1
Dennis the Menace
The Deputy
>Designing Women
Dick Van Dyke Show

Dick Cavett Show
Diff'rent Strokes
Diver Dan
Dobie Gillis
Doctor Who
Donna Reed Show
Donny & Marie
Don Winslow of the Navy
Doogie Howser, MD
Doris Day Show
Dragnet
Dragnet
Dream On
Dukes of Hazzard
Dusty's Trail
Dynasty
Ed Sullivan Show
Ed Sullivan Show - Elvis Episodes
Electric Company
Ellery Queen Mysteries
Elvis - Aloha from Hawaii
Elvis Comeback Special
Emergency!
The Equalizer
Eve Arden Show
Facts of Life
The Fall Guy
Family
Family Affair
Family Feud
Fantasy Island
Fat Albert and the Cosby Kids
Father Knows Best
Father Murphy
Fawlty Towers
The F.B.I.
Felix the Cat
F-Troop
Fireball X-L5
The Flash
Flintstones
Flipper
Flip Wilson Show
Flying Nun
Four Star Playhouse
Fractured Fairy Tales
Fractured Flickers
Frank Sinatra Show
Fresh Prince of Bel-Air
Fridays
Frontier Doctor
The Fugitive
Full House
Gabby Hayes Show
Galactica
Galaxy High School
Gangbusters
George of the Jungle
Get A Life
Get Smart
Get Smart ()
Ghostbusters
The Ghost Busters
Gidget
Gilligan's Island
Gimme A Break
G.L.O.W. - Gorgeous Women of Wrestling
The Goldbergs
The Golden Girls
Go-Go Gophers
Good Morning World
Good Times
Guns of Will Sonnett
Grace Under Fire
Greatest American Hero
Green Acres
Groovie Goolies
Growing Pains
Gumby
Gunsmoke
Happy Days
Hardcastle & McCormick
Hardy Boys / Nancy Drew Mysteries
Hart to Hart
Have Gun Will Travel
Hawaii Five-0
Hazel
Hee Haw
He-Man and the Masters of the Universe
Here Come the Brides
Here's Lucy
Highway to Heaven
Highway Patrol
>The Hilarious House of Frightenstein
Hippodrome Show
Hogan's Heroes
Home Improvement
Homerun Derby
Honeymooners
Honeymooners - Color Episodes
Honeymooners- Lost Episodes
Honey West
Hong Kong Fooey
Hopalong Cassidy
Hotel
Hot In Cleveland
Howdy Doody Show
Huckleberry Hound Show
Hudson Brothers Razzle Dazzle Show
Hullabaloo
Hunter
H R Pufnstuf
I Dream of Jeannie
I Love Lucy
I Married Joan
Incredible Hulk
In Living Color
The Invaders
I - Spy
Jack Benny Program
The Jack Benny Program: The Lost Episodes
Jackie Gleason Show
Jack Paar Program
Jake and the Fatman
Jason of Star Command
Jeffersons
Jeff's Collie - (Lassie's first seasons)
Jem!
Jetsons
Jim Bowie
Joey Bishop Show
Johnny Carson Show
Johnny Cash Show
Johnny Staccato
Jonny Quest
Josie & The Pussycats
Judge Roy Bean
Judy Garland Show
Kate & Allie
Kids in the Hall
Kit Carson
Knight Rider
Knots Landing
Kojak
Kolchak, The Night Stalker
Kukla, Fran & Ollie
Kung Fu
Lancelot Link, Secret Chimp
Land of the Giants
Land of the Lost
Laredo
Larry Sanders Show
Lassie
Last of the Mohicans
Laugh-In
Laverne & Shirley
Leave it to Beaver
Liddsville
Life and Legend of Wyatt Earp
Little Rascals
Little House on the Praire
Lois & Clark: New Adventures of Superman
Lone Ranger
Looney Tunes
Loretta Young Show
Lost in Space
Lotsa Luck
Love American Style
The Love Boat
>The Lucy Show
MacGuyver
Mack and Myer for Hire
>The Magic Garden
Magilla Gorilla
Magnum, P.I.
Make Room for Daddy
Mama's Family
Man From U.N.C.L.E. - Complete Series!
Man With A Camera
Mannix
The Many Loves of Dobie Gillis
Martin
Mary Hartman, Mary Hartman
Mary Tyler Moore Show
M*A*S*H*
Match Game
Matlock
Maude
Maverick
McCloud
McHale's Navy
McMillian & Wife
Medic
Melrose Place
Merv Griffin Show
Miami Vice
Mickey Mouse Club
Mickey Mouse Club - Hardy Boys
Mickey Rooney Show / Hey Mulligan
Mike Douglas Show
Milton Berle Show
>Milton the Monster
Mission Impossible
Mission: Magic!
Mod Squad
Mothers in Law
Mr. Ed
Mr. Magoo Show
Mr. & Mrs. North
Mr. Peepers
The Monkees
Moonlighting
The Complete Monty Python's Flying Circus 16 Ton Megaset
Mork & Mindy
M Squad
Munsters
Muppet Show
Murder She Wrote
Murphy Brown
Music Scene
Mutual of Omaha's Wild Kingdom
My Favorite Martian
My Little Margie
My Little Pony
Mystery Science Theatre
Naked City
The Nanny
New Adventures of Batman
New Adventures of Superman
New Avengers
Newhart
New Scooby Doo Movies
New Zoo Revue
Night Court
Night Gallery
North and South
Northern Exposure
NYPD Blue
>Odd Couple
>One Day At A Time
One Step Beyond
Oprah Winfrey Show - 20th Anniversary
Our Gang
The Outer Limits
Ozzie & Harriet
Pat Paulsen Half a Comedy Hour
Patty Duke Show
Partridge Family
Passport to Danger
Password
Pebbles & Bamm Bamm Show
Pee-wee's Playhouse
Pee-wee's Playhouse Christmas Special
Perils of Penelope Pitstop
Perry Mason
Person to Person
The Persuaders
Peter Gunn
Petticoat Junction
>Peyton Place
Phil Silvers Show / Sgt. Bilko
>Phil Silvers Show - Season 1
Picket Fences
The Pink Panther
The Pink Panther - Ant & The Advaark
The Pink Panther - Inspector Cartoons
The Pinky Lee Show
Planet of the Apes
Playboy After Dark
Police Squad
Police Woman
Popeye
Price Is Right
Prisoner
Private Secretary
Probe ()
Punky Brewster
Quantum Leap
Quark
Queen For A Day
Quincy, ME
Racket Squad
Ramar of the Jungle
Rat Patrol
Rawhide
Real McCoys
Remington Steele
Restless Gun
Return of the Man from UNCLE
Return to the Planet of the Apes
>Rhoda
Richard Pryor Show
The Rifleman
Riptide
Riverboat
Rockford Files
Rocky & Bullwinkle & Friends
Roger Ramjet
Room
Roseanne
Route 66 - Best of
Route 66 - Season 1
Route 66
Roy Rogers
Rudolph, The Red Nosed Reindeer
The Saint
Sanford and Son
Saturday Night Live - Season 1
Saved By the Bell
Schoolhouse Rock
Scooby Doo, Where Are You?
SCTV Network 90
Sea Hunt
Sergeant Preston of the Yukon
Secret Agent aka Danger Man
Secrets of Isis
Seinfeld
Sergeant Preston of the Yukon
Sesame Street - ()
Sgt. Bilko - 50th Anniversary Edition
>Sgt. Bilko - Season 1
Shazam!
She-Ra Princess of Power
Shogun
Sid Caesar Show
Sigmund and the Sea Monsters
Silk Stalkings
Simon & Simon
The Simpsons
Sky King
Sledgehammer
Smothers Brothers
Smurfs
Soap
Soldiers of Fortune
Sonny and Cher Comedy Hour
Sonny and Cher Comedy Hour - Christmas Shows
Soupy Sales Show - Color 's TV series
Soupy Sales Show - Black & White
Space
Space Angel
Space Ghost & Dino Boy
Space Sentinels
Spiderman ()
Sports Night
Star Trek
Star Trek (Animated)
Starsky and Hutch
State Trooper
St. Elsewhere
Steve Canyon
Steve Martin TV Specials
Stingray
Strangers with Candy
Streets of San Francisco
Studio One
Super Bowl - ( )
Super Circus
Superboy
Supercar
Super Friends
Super Friends: The Legendary Super Powers Show
Suspense
S.W.A.T.
Tabitha
Tales From the Crypt
Tales Of Tomorrow
Tate
The Tall Man
Taxi
Tarzan
Teenage Mutant Ninja Turtles
Tennesse Tuxedo
Terry and the Pirates
That's My Mama
The Third Man
Third Rock from the Sun
This Is Your Life
Thriller: The Complete Series
T.J. Hooker
Thorn Birds
Three's Company
Three Stooges
Thunderbirds
Thundercats
Time Tunnel
Tom and Jerry - Spotlight Collection
>Tonight - 4 Decades of The Tonight Show starring Johnny Carson
Tonight Show with Johnny Carson
Tonight Show - Comedians
Tonight Show - Return to Studio One - ( special)
Tony Orlando & Dawn
Too Close for Comfort
Topper
Touched by an Angel
Transformers
Trilogy of Terror
Twilight Zone
Twin Peaks
>UFO
Ultraman
Underdog
Unsolved Mysteries
The Untouchables Season One
V
Victor Borge Show
Victory At Sea
The Virginian
Voltron
Voyage to the Bottom of the Sea
Voyagers
Wacky Races
Wagon Train - Volume 1
Wait Till Your Father Gets Home
Waltons
Wanted Dead or Alive
Welcome Back, Kotter
What's Happening!!
When Things Were Rotten
Winky Dink & You
Wild Kingdom (Mutual of Omaha)
Wild, Wild West
Wings
WKRP in Cinninnati
Wonderful World of Disney
Wonder Woman
Woody Woodpecker
X Files
Yogi Bear Show
The Young Ones
You Are There
You Bet Your Life
Your Hit Parade
Sours: http://www.classic-tv.com/tv-shows-on-dvd
This limited edition DVD of 'Being Bobby Brown' is a must have for fans of Bobby Brown and Whitney Houston - as it shows a rare, raw and exciting glimpse into their lives.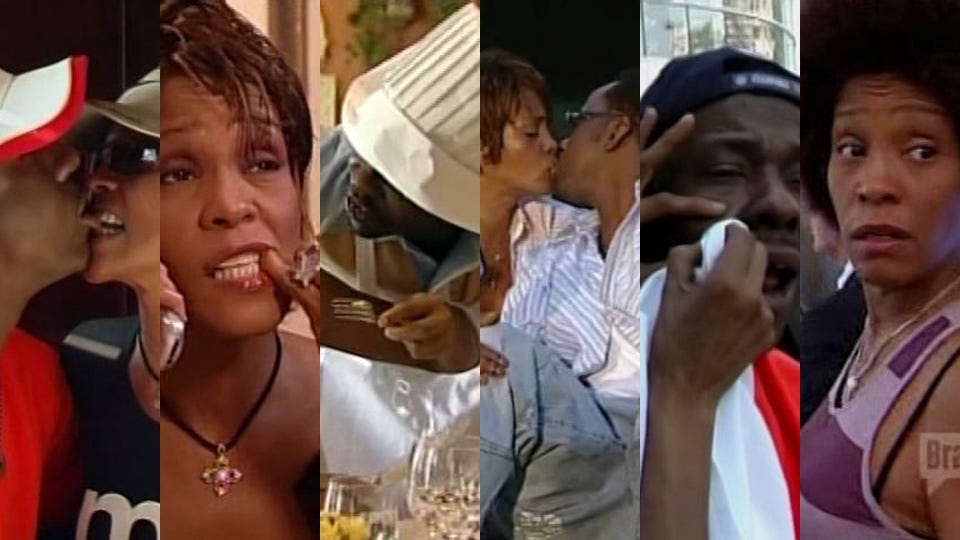 Filmed over the course of six months (January and June of ), this ten-episode reality series takes a peek into the life of Bobby Brown and his marriage to pop superstar Whitney Houston.
The series depicts the life of R&B singer Bobby Brown and his then-wife, singer Whitney Houston, and their family.
The program showcases the home time with the family, along with shopping at the famed Harrod's of London (where they met with owner Mohamed Al-Fayed), and vacationing in the Bahamas.
'Being Bobby Brown' was one of the most controversial reality shows ever on TV, relive it today with this limited edition DVD set.
The DVD collection is as shown above, all episodes are organized from pilot to finale.
The Being Bobby Brown DVD collection includes custom artwork and episode guides so you can find your favorite episode at anytime
The DVD is formatted region free so it will play on any DVD player, DVD-ROM X-Box or Playstation Worldwide
All DVDs are presented in full screen, commercial free and unedited. Exactly the same as it was shown in American television.
Presented in English
THE BEING BOBBY BROWN DVD SET IS BRAND NEW AND SEALED.
Sours: http://www.dvdrare.com/
10 Banned TV Shows That Shocked The World


Reviewing new DVD collections
of your favorite classic TV shows!
Lovers of classic television, you're in luck. The studios are releasing entire seasons of your fave shows on DVD - and doing it at a frantic rate.
How can you keep up with what's new on DVD? Afraid you're going to miss your favorite show when it FINALLY becomes available?
We feature all the best
TV on DVD collections right here!
(Click on the titles to order - huge discounts
and free shipping through Amazon.com!
---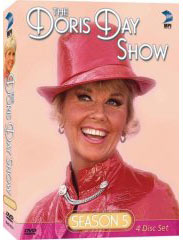 The Doris Day Show - Season 5
This was the show's last year and, regrettably, Kaye Ballard is gone while Billy De Wolfe is very rarely seen.
Doris does gain an openly gay couple as her new neighbors which was very odd for the time, perhaps a first, though they were seen only once or twice and referred to thereafter.
The empasis of the show shifted more to Doris' relationship with Peter (Peter Lawford). He's in almost every episode but then, toward the end of the season, a guy we've never seen before - who looks almost exactly like Peter Lawford - comes back into Doris' life and proposes to her and she accepts despite the hot and heavy thing she had going just a few weeks earlier.
Read more about The Doris Day Show on DVD.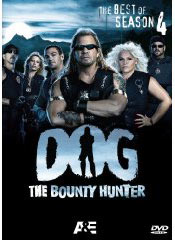 Dog the Bounty Hunter - The Best of Season 4
Dog and his criminal hunting brood are back with a rousing new DVD collection of 7 adrenaline fueled episodes filmed before their brief, infamous respite from TV.
Bounty Hunter Duane Lee Chapman (aka Dog) and his family operate a storefront Hawaiian bail bond business where, fortunately for the viewing public, some of their clients try to skip out on their responsibilities and have to be dragged kicking and screaming back to jail. But not before the family dispenses some sound advice and try to wring out a moment of redemption.
This family oozes self-righteousness, inhabiting a fairy tale world of wishes and dreams. Their clients, frequently drug addicted criminals, are going to jail but this show would have you believe they're off to a magical world where addicts and lost youth get all the help they need. In prison?!? Children are reunited in the street with their handcuffed, underwear clad dad on his way to the gray bar hotel and that's supposed to be an uplifting family moment? (And they say I'm cynical)
Read the rest of the review - Dog The Bounty Hunter on DVD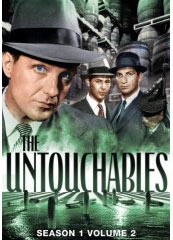 The Untouchables Season 1 Volume 2
The Untouchables was and is the quintessential film noir TV series. The blood flows freely, beatings are commonplace, women are tommy-gunned down in dark alleys, the rivers are littered with weighted bodies, gun fights in the streets are frequent as are drive by shootings.
All par for the course in prohibition era Chicago ruled by vengeful tough guys, violent hoodlums and crooked officials. Despite this, crusading G-man Elliot Ness (Robert Stack) never loses his cool when confronted with hard-boiled mobsters and smack-talking punks.
Read more about The Untouchables on DVD here.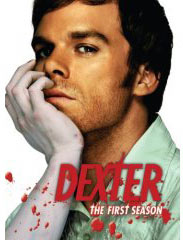 Dexter - Season 1
A show that has you rooting for a serial killer? If you try to explain this show to someone they'll look at you with a blank expression, it's all in the execution so to speak, and no TV drama has you clutching the chair like Dexter.
This show just has to be seen to be believed, if you like chills and tense drama this is the one for you. There are few TV dramas that come close to the quality of Dexter, it's one of the best of all time - that makes this DVD collection one of the finest released all year, a must have.
Read more about Dexter on DVD.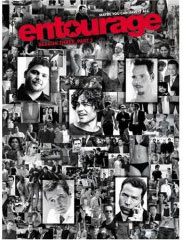 Entourage Season 3 - Part 2
TV's funniest and most realistic sitcom, with one of the finest casts ever assembled, keeps getting better and better. No wonder, spoofing the world of Hollywood show biz is an ever flowing fountain for laughs. Plus, Jeremy Piven is a howl all by himself.
Entourage will go down in history as one of the greatest sitcoms of all time.
Read more about Entourage on DVD.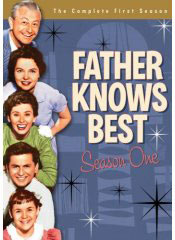 Father Knows Best
Offering a preposterous glimpse into what life was never like in the s, Father Knows Best set the mold for family sitcoms that followed, cheerful morality plays where all life's problems are neatly wrapped up in a half-hour.
It's a cliche to say that shows like this provided a template for white anglo saxon American families to live by in the s but it's also the case that several generations have grown up with this program thanks to syndication in the s & '70s and reruns on Nick At Nite in the s & '90s.
Read the entire review - Father Knows Best on DVD.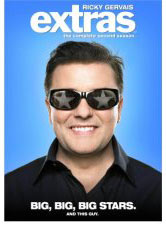 Extras - The Complete Second Season

"Are you havin' a laugh?" You darn sure will be when you pop this 2 disc set into the player.
In the acclaimed HBO series Extras, Ricky Gervais stars as struggling working actor Andy Millman who can't seem to catch a break from the series of mishaps instigated by the incompetent, mendacious people he's surrounded by.
This show is Gervais' follow-up to one of my all time favorite comedies The Office - the original British version, not the lame American knockoff.
Read the entire Extras review here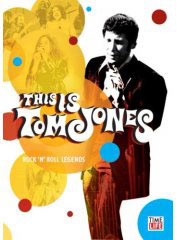 This Is Tom Jones
That's right, one of the greatest pop stars of all time had his own variety series for two seasons on ABC from and what a show it was!
This new DVD collection of 8 episodes focuses on 'Rock 'n' Roll Legends' - it's an amazing array of performances not just from the dynamic Tom Jones but also the Tommy-era Who, The Moody Blues, Joe Cocker, Janis Joplin, Aretha Franklin, Stevie Wonder and many other sixties superstars.
Not many singers have the chops to duet with the likes of Janis Joplin, Little Richard, Stevie Wonder, Aretha Franklin and Joe Cocker but Tom Jones handled it easily and with style.
Sixties' rock enthusiasts will be especially pleased that these artists are captured at the peak of their majesty. The guest artist's solo spots are remarkable - Janis Joplin's heartbreaking 'Little Girl Blue' (one the finest performances she ever gave on film), The Who performing 'Pinball Wizard,' Joe Cocker doing 'Delta Lady' and 'My Baby Wrote Me A Letter,' Aretha Franklin's soulful rendition of 'Say A Little Prayer' and on and on. It just doesn't get any better than this.
Read more about The Tom Jones Show on DVD here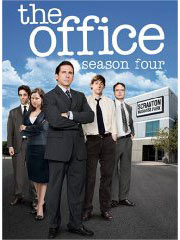 The Office: Season Four
Wow, I'm stunned, shocked. I stand corrected. Big time! When I watched the first season of the Americanized The Office I was sorely disappointed, it paled in comparison to the British original, felt forced and lacked the naturalness of the original. So I ignored it from then on, despite my friends telling me that it had actually gotten good over time.
So I wasn't expecting much as I loaded the DVD player but was blown away by how laugh out loud funny The Office Season 4 is! Steve Carrell is just priceless, he sings, he zings, the entire cast excels in their cubicle monkey roles. What a riot Phyllis Smith is as Phyllis and Leslie David Baker as Stanley can draw more laughs with a glance than seems humanly possible.
Read more about - The Office on DVD here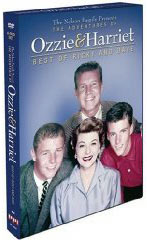 The Adventures of Ozzie and Harriet: Best of Ricky and Dave
One of the longest-running and most beloved sitcoms returns to DVD with another 'best of' collection and it's a sweet, nostalgic time capsule of times gone by.
Personally, I enjoyed Ozzie & Harriet more when the focus was not on the kids, especially TV's first manufactured pop star Ricky, but I suppose I'm in the minority in that.
This is not laugh out loud funny stuff, it's more of a heartwarming, family affair. Heartwarming and weird - it's difficult to fit Ozzie & Harriet's world into a modern context. Folks just ain't like that anymore.
That's the charm of the series, sure, but the people who inhabit this TV land act in the most bizarre ways.
This was a time when parents were proud that their kids were part of the gang. Would you think twice if a 50 year old neighbor came to play upstairs alone with your 8 year old son? As a parent would you take a 60 minute ride on the back of a motorcycle to buy a toy, candy and flowers? Do you encounter many polite high school boys preoccupied with studying, listening intently to whatever adults have to say?
The soda shop down the street, teens in high waist trousers and sport coats, kids who say "swell," "gee," and call their dad "pop" - this is the America the Nelson family preserved in their shows and that alone makes this program so wonderful and so oddball.
Read more about - Ozzie & Harriet on DVD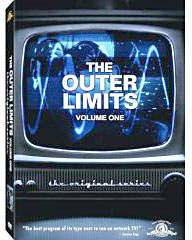 The Outer Limits - The Original Series, Season 1 Volume 1
Aficionados agree that the first season of The Outer Limits was the best - not that the second season was bad (some episodes were among the best) but season one was a phenomenal breakthrough in TV sci-fi drama.
In fact, it can be said without fear of much contradiction that The Outer Limits was the finest science fiction series of the 20th century. It certainly was the creepiest, with bizarre special and make-up effects and truly horrifying storylines. After four decades The Outer Limits still packs a wallop, bouncing between the whimsical and the eerie in that way that TV can't seem to manage anymore leading the way for Star Trek, not to mention the successful Outer Limits revival in the s.
This collection represents the first 16 Outer Limits episodes (half the first season), the best according to many experts, with classics like 'The Galaxy Being,' the first episode and perhaps the best of the bunch; 'The Man Who Was Never Born' and 'The Architects of Fear' where Robert Culp is transformed into an alien to scare the population into peace.
Read more about The Outer Limits on DVD here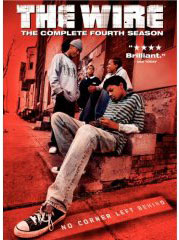 The Wire - The Complete Fourth Season
I literally got chills up my spine when I held this DVD set in my hands, The Wire is absolutely my favorite TV drama of all time, I just finished watching all 3 seasons for a second time this fall and I've been greatly anticipating season 4.
Though there are major plot treads that interweave and evolve through the years, each season of The Wire focuses in on a different segment of Baltimore's appalling underbelly. This year they zoom in on an inner city middle school to focus on the kids that get lured into gangs and the drug trade. This is no cheap plot device, show co-creator and writer Ed Burns started out as a public school teacher in Baltimore. No wonder Entertainment Weekly called this season, "dazzling a staggering achievement."
Read more about The Wire on DVD
Voyage to the Bottom of the Sea - Season 3, Vol. 1
Most fans agree that Voyage to the Bottom of the Sea season 3 took a nosedive in quality from season 2 but if you're a die hard Irwin Allen fan like I am it really doesn't matter that much. I love every scenery chewing moment, the colorful monsters of the week, the underwater shots, the cool special effects & set designs and the simplistic storylines. It all harkens back to a different television era.
Standout episodes for this second year in color include 'Deadly Waters' (with the Seaview trapped at ocean's bottom), 'The Wax Men' (with Michael Dunn as an evil clown), 'Thing From Inner Space,' and the first episode, 'Monster From The Inferno' where the crew go up against an atomic brain.
Read the full review here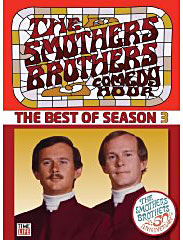 The Smothers Brothers Comedy Hour: Season 3
This superb DVD release is a Paul Brownstein production so you know going in it will be the best possible product; this one's is no exception. You get 11 third season Smothers Brothers Comedy Hours including the one that CBS ever aired, the episode that got them fired in , supposedly because David Steinberg's sermonette routine was deemed offensive.
That episode also contains some interracial romance between Tommy and Nancy Wilson and a shout out to Martin Luther King's dream at the end of the show that surely would have been considered edgy in and of themselves.
While CBS cancelled other highly-rated series (like the Jackie Gleason & Red Skelton shows) at the time, that was an attempt to drop programs that attracted a primarily older audience. Demographics was the hot advertising buzzword in and the Smothers, with a top 20 show, had the coveted age bracket locked in. Renewal from a business point of view was a no brainer, the contracts signed when CBS abruptly dropped the show.
Read more about The Smothers Brothers on DVD here.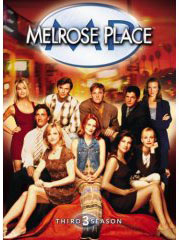 Melrose Place - The Third Season
I finally get to see what Melrose Place was all about.
This show was massively popular in Los Angeles in the early-mid s, my friends were hooked on this show and would turn on Melrose Place when we were working late Wednesday nights to keep up with what was going on.
Melrose Place is a campy pre-cursor to Desperate Housewives (both shows have Marcia Cross in the cast), a ridiculous cartoon drama with shallow, supercilious but otherwise lovely pinheads who happily spend the majority of their days and nights gleefully plotting everyone else's personal and professional demise.
On Melrose Place the women are all peroxide blondes or redheads, the guys are well-groomed and everyone jumps in and out of bed with whoever's nearby; a blatantly incestuous group that rarely dates anyone outside the office or their small apartment conclave.
Read more about - Melrose Place here.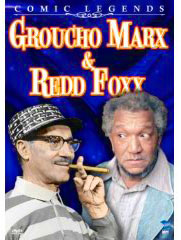 Comic Legends - Groucho Marx & Redd Foxx
Here's a surprise offering from MPI - two episodes of a show I wasn't familiar with called One Man Show. These programs star Redd Foxx in one and Groucho Marx in the other, both filmed around
Redd was about to jump start his TV career with Sanford and Son and Groucho is seen here in one of his last major TV appearances. Groucho is only half "on" here, clearly out of his element; he hadn't been performing that much during the previous half decade before this hour long program was taped. Still, his wit shines though at various points and it's a joy to watch this master-past-his-prime at work.
As a bonus on this disc you get Groucho's bits from one of his Hollywood Palace appearances in the mid-sixties and that's a glimpse at Groucho at his TV best.
Poor Redd Foxx had to tone his nightclub act down quite a bit for TV but this is one of the rare opportunities to see this great comic at work on the stage where he made his mark - decade after decade - long before and after TV was done with him.

I have fond memories of watching this show as a kid on The Bob Gordon Show, a local hour Sunday afternoon rerun-fest with live drop ins by a genial fellow who introduced the various shows and created origami creatures from dollar bills.
A Quinn Martin (The Untouchables) production, The Invaders is an unusual sci-fi show with relatively little of the gimmickry or far out plotlines that you'll find in Star Trek, Voyage to the Bottom of the Sea, or Lost in Space, all of which were on the air when The Invaders debuted in January of The series operates at a much slower pace, more akin to The Fugitive blended with Invasion of the Body Snatchers. The aliens here mostly serve as a metaphor for societal paranoia over commies, a repressive government, or whatever you like.
It's a first rate program, with terrific guest stars and QM regular players who turn up in every pristinely directed episode. This production was part of the first wave of color TV shows so everything looks hyper realized, vibrant hues are juxtaposed with dark shadows and dramatic camera angles to lend an air of nightmarishness that perpetually hangs in the air.
Read more about - The Invaders on DVD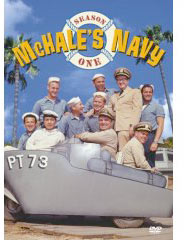 McHale's Navy - Season One
McHale's Navy's entire season is here in glorious black and white; all 36 half-hour episodes on 5 discs along with a bonus cast reunion filmed especially for the DVD.
The stellar cast includes Ernest Borgnine, Tim Conway, Carl Ballantine, Gavin MacLeod, Joe Flynn and Bob Hastings among others and they are backed by some of the best writers and directors of TV's early days.
This was the one of a series of popular shows set in the military, a trend that started with the hilarious Sgt. Bilko in You'll Never Get Rich in the s and continued through Hogan's Heroes, F-Troop & Gomer Pyle in the s and M*A*S*H in the s.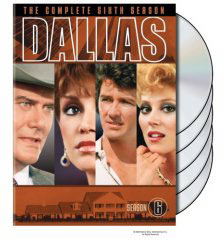 Dallas - The Complete Sixth Season
Now I know what you're saying - Dallas?!? It's my guilty pleasure! I got hooked on the show in the s when it began running in syndication and it's one of the funniest shows ever produced for TV. Campy, biting, bitchy, reflective of a by-gone era; it all emerges as frothy fun, the kind of mindless entertainment TV was meant for.
The most popular show of the s, Dallas is like a hot fudge sundae with too much whipped cream - but there are no cherries in sight here!
These 6th season episodes start out with JR's cloddish nemesis Cliff Barnes in the hospital after a suicide attempt and old JR on the outs at Ewing Oil. This leads into a poolside wedding (if you've watched Dallas for any period of time you know what that means) and a Ewing BBQ that, of course, ends up in drunken disarray.
Read more about Dallas on DVD here.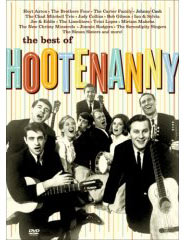 The Best of Hootenanny
This is - I'm not kidding - the most exciting DVD product I've seen in a long time, maybe of all time. I can't think of another DVD collection I viewed all the way through, and then watched again at the very first opportunity. It's like a CD you want to play over and over.
If you're a folk/ country/ gospel/ jazz/ bluegrass/ world music lover - or just interested in the roots of American rock music - this is the ultimate early-sixties collection; an exciting, eclectic mix with heart-stopping performances from Trini Lopez, Mariam Makeba, The Chad Mitchell Trio, Johnny Cash, Hoyt Axton, The Dillards, Flatt & Scruggs, Ian & Sylvia, Marion Williams, Jimmie Rodgers, The Tarriers, Doc Watson and many others. Continuity is preserved and the performances are, every one, a gem. There are also some seriously genius comedy routines sprinkled throughout from Vaughn Meader, Louis Nye, Bill Cosby, Jackie Vernon and Woody Allen.
Read more about Hootenanny on DVD here.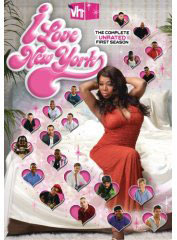 I Love New York
Take one trashy, egotistical girl (a self-proclaimed "crazy ass bitch"), her impossibly domineering mother and 20 sketchy guys scraped off the sidewalks vying for the young lady's affections and you've got the incendiary 'reality' show sensation I Love New York.
Far out and funny as hell, I Love New York is a spin-off of VH1's Flavor of Love, one of the most watchable reality shows to come along in a long time.
I liked this one very much, it's a guilty pleasure even if I didn't much care for the participants. Ridiculous from start to finish, I Love New York is a compelling train wreck of a show with about as much class as pissing in the pool.
Read more about- I Love New York on DVD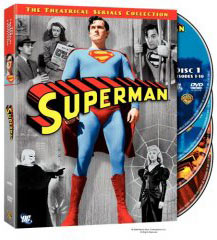 Superman - The & Theatrical Serials Collection
Fans of the Adventures of Superman TV program will want to add this collection to the set - these serials shared a lot of the same production personnel and features Noel Neill playing Lois Lane. (Horror movie heavyweight Lyle Talbot appears as Luthor and Jimmy Olsen is played by Tommy Bond who played "Butch" in the Our Gang comedies.)
These two 15 chapter thrillers were produced at the tale end of the movie serial era - the production values are better than some of the earlier but more popular serials. Keep in mind that the Superman character was a mere 10 years old at this point, this was the first live-action Superman the public had seen.
Search for what you want:
Sours: http://www.tvparty.com/dvd1.html
Dvd reality shows on
.
Honest Indian Reality Shows
.
You will also like:
.
792
793
794
795
796